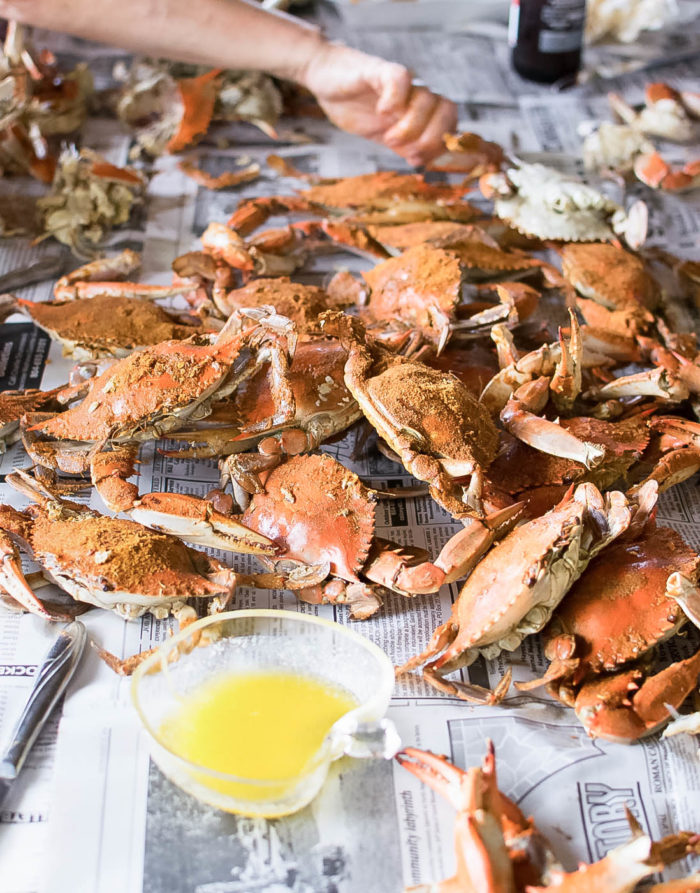 Alert! Summer is not actually over yet. There's still time to squeeze in some tasty end of summer meals. I say, Have a blue crab feast! It's the perfect way to send off summer.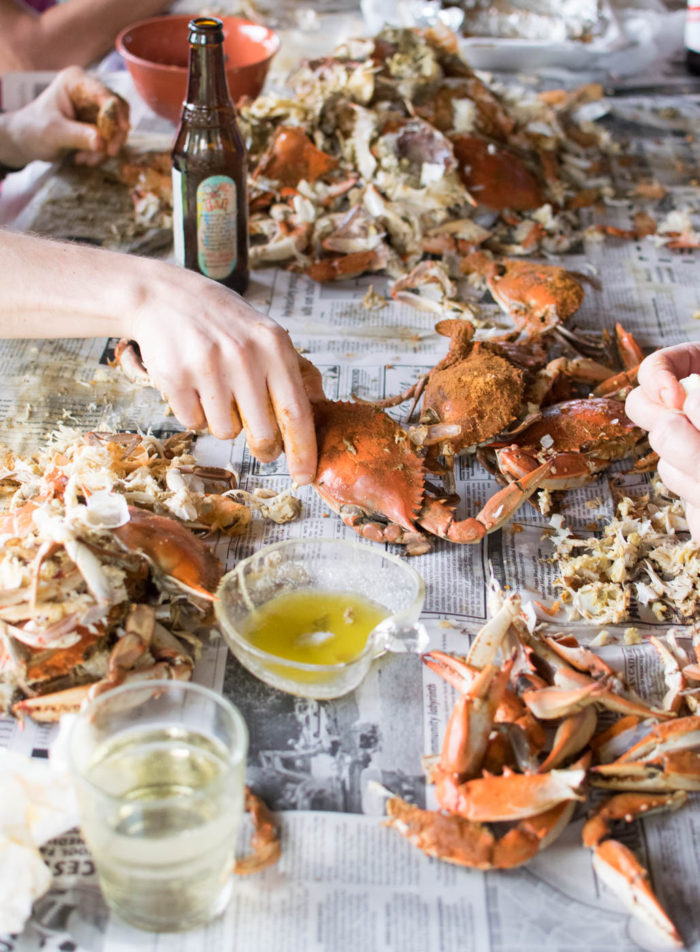 *This post may contain affiliate links. See disclosure for further details.
Growing up, my family would head to Ware Neck, Virginia every summer to spend time at my mom's family's cabin on the river. One of my favorite memories is when we would all gather at the table to crack steamed blue crabs that were caught at low tide. Since I used to be scared of seaweed—and that's where the crabs would hang out—I wasn't the one that caught the crabs but I was always very happy to help eat them!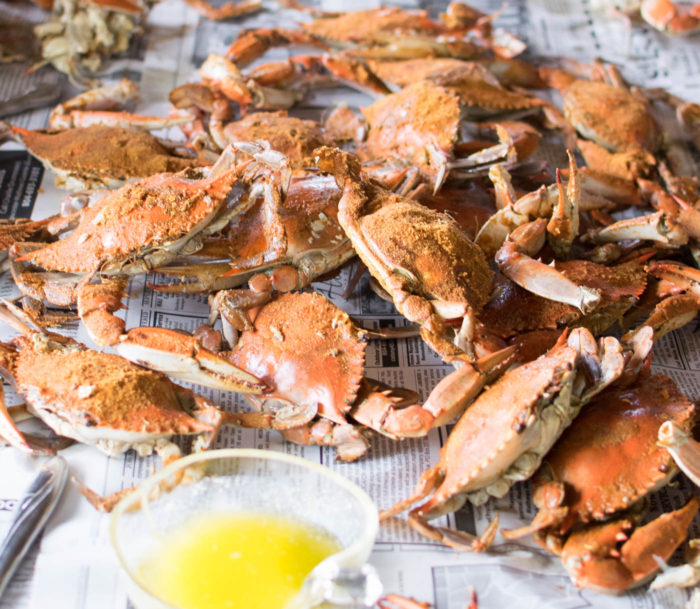 There's nothing more relaxing or more summery than hanging out picking crabs and enjoying a cold beer or glass of wine.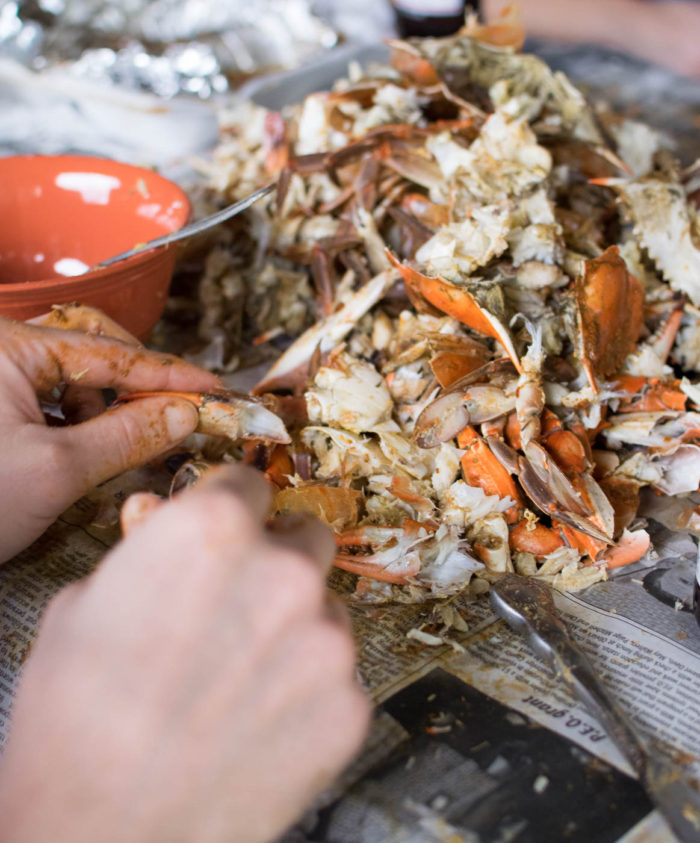 You can't be afraid the get your hands dirty! This is definitely going to be a messy situation but, that's all part of the fun!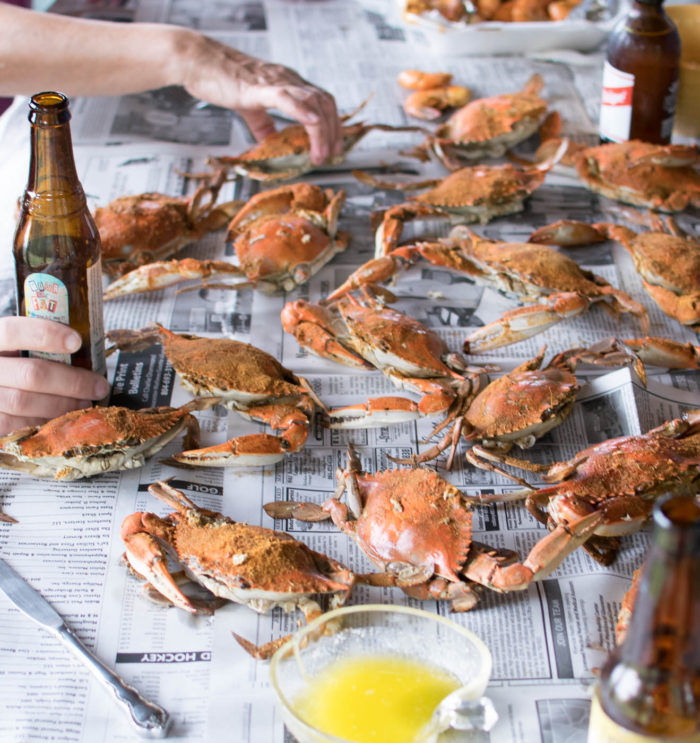 Now, I'm going to assume that you don't live by a river that you can just stroll out into and catch dinner and that's totally fine. I don't either. I mean, I could stroll out into the Chicago River but I'd probably end up getting arrested and the only thing I'd be catching is a disease. Also, obviously, there are no blue crabs in there. The good news is, most seafood shops carry blue crabs. Hooray!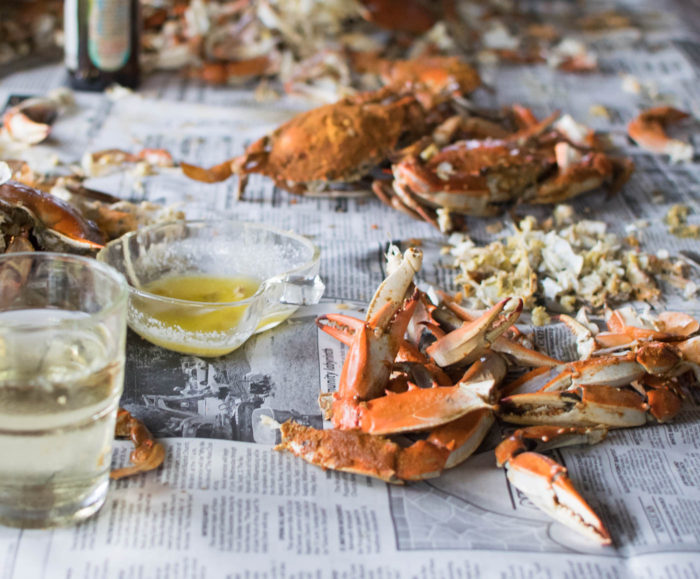 For this recipe, you'll only need water, vinegar, lots of Old Bay seasoning (crab's BFF) and of course butter for dipping! You can do half water/half beer instead of just water but that's up to you! The crabs will be super flavorful either way.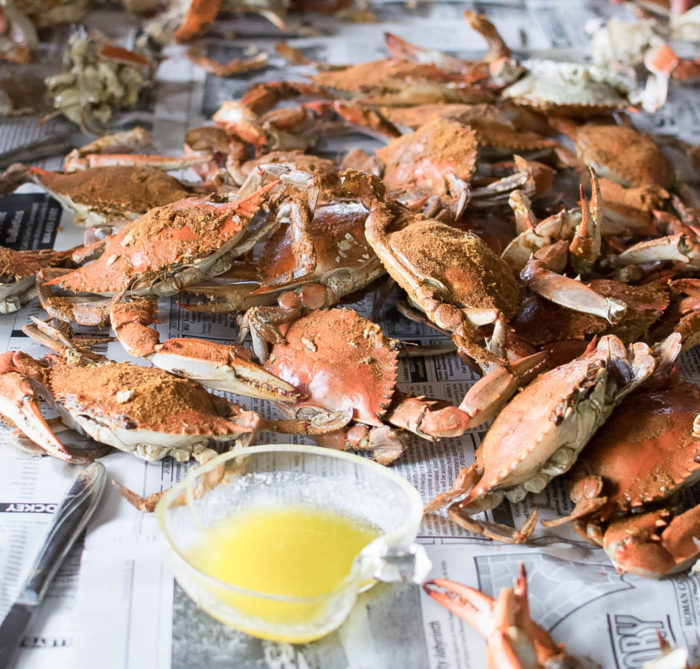 So grab some crabs, beer and friends and enjoy the last moments of summer in the yummiest way!
You might also like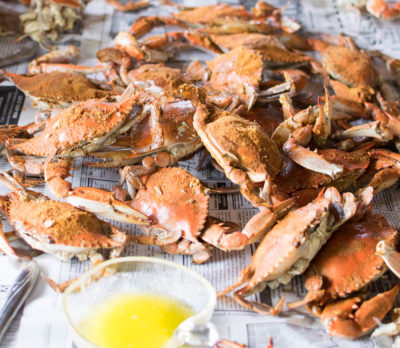 Old Bay Steamed Crabs
Ingredients
1

Dozen blue crabs

live

2

Cups

water

1

Cup

white wine vinegar or apple cider vinegar

¼

Cup

Old Bay seasoning

plus more for sprinkling

Butter for dipping
Instructions
In a tall steamer pot, combine the water, vinegar and Old Bay seasoning and bring to a boil.

Place the steamer basket in the pot, making sure it doesn't touch the liquid below.

Carefully add the crabs to the steamer basket, layering with more Old Bay seasoning as you go.

Cover the pot and steam the crabs for about 30 minutes or until crabs are bright red.

When the crabs are almost done, heat some butter in a pan until melted and skim the foam off the top. Pour the butter into bowls for dipping.

Remove the crabs from the steamer pot and spread them out on newspaper. Now, get cracking!