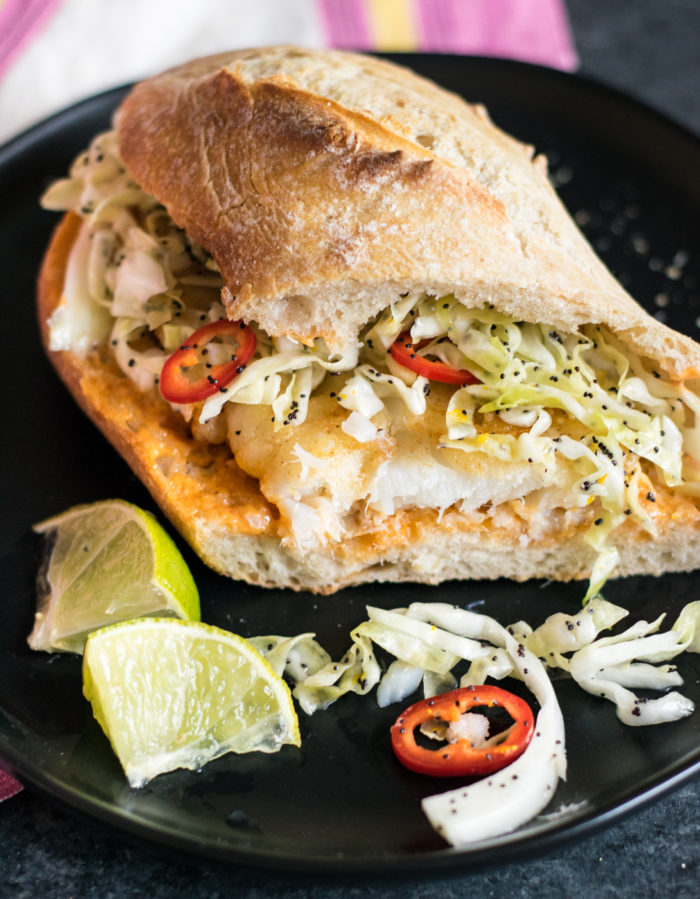 Making this recipe is basically a nightmare for me. It won't be for you though! Okay, so maybe I'm being just a tad dramatic BUT I really, really, really, REALLY hate the smell of orange peels and guess what's in the slaw? Orange zest.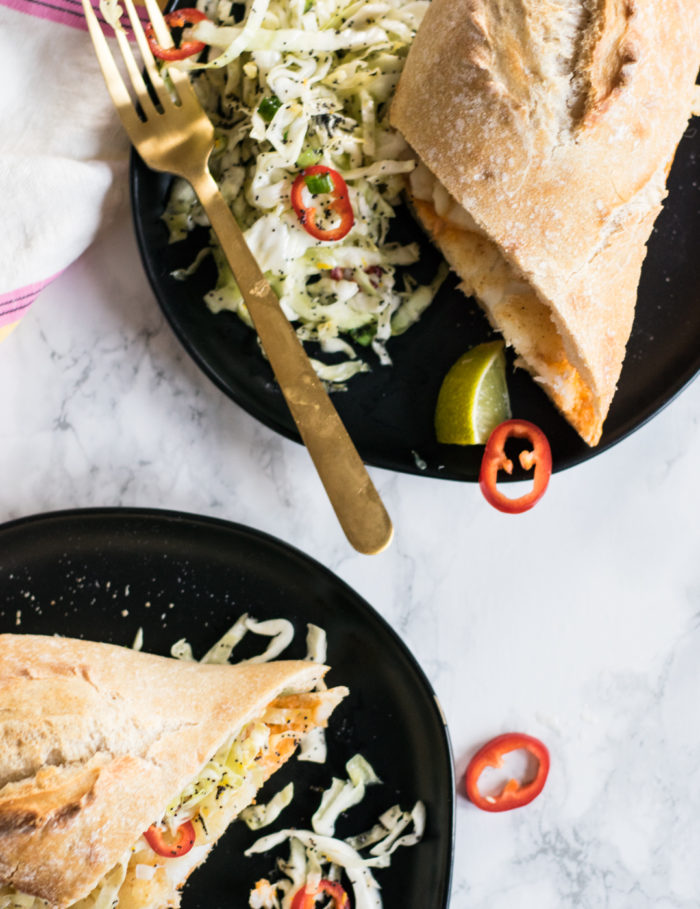 *This post may contain affiliate links. See disclosure for further details.
Ahhhh orange peels. The bane of my existence. Seems like maybe I'm being dramatic again, huh? Welp. For as long as I can remember I have HATED the smell of oranges. I hate how strong the smell is, I hate how it sticks to your fingers and makes everything you touch smell like oranges. If you're peeling an orange by me, I probably hate your guts. At least temporarily. The smell has really traumatized me throughout my life. Guess what snack parents always brought to soccer games? Oranges. People literally put orange peels in my backpack in school to mess with me (not kidding) and my brother still thinks it's hilarious to throw orange peels at me. So, the fact that I used orange zest in the recipe is kind of a huge deal, okay? That's some serious commitment to flavor.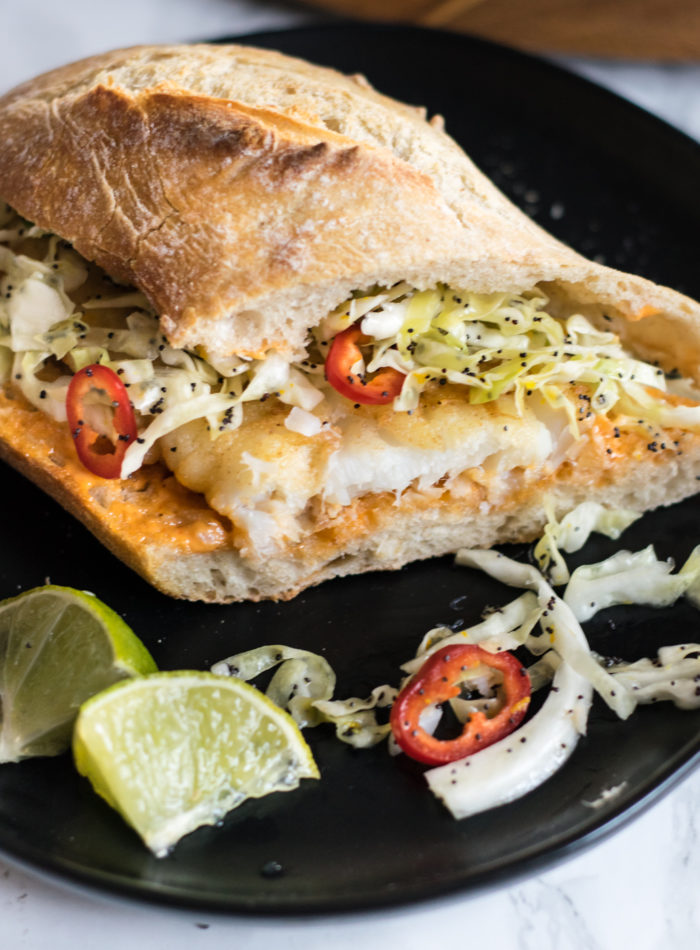 Alright, enough with the orange peel melodrama. Here is the recipe! I can't wait for you guys to try this one.
You might also like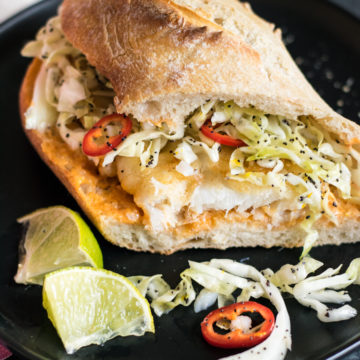 Spicy Fish Sandwiches with Citrus Poppy Slaw
Ingredients
For the Slaw
3

Cups

green cabbage

shredded

½

Fresno chile

thinly sliced

1

Scallion

green and light green parts only, thinly sliced

1

Tablespoon

poppy seeds

½

Teaspoon

orange zest

1

Tablespoon

rice vinegar

1

Tablespoon

lime juice

1

Tablespoon

olive oil

1

Teaspoon

honey

Kosher salt

to taste
For the fish
1

¾ Pound

piece of white fish such as Cod

½

Cup

all purpose flour

1

Teaspoon

kosher salt

¼

Teaspoon

paprika

¼

Teaspoon

garlic powder
Other
Sriracha mayo

1

Demi baguette or Italian loaf

warmed in the oven

½

Tablespoon

unsalted butter

1

Tablespoon

vegetable oil
Instructions
Make the slaw. In a large bowl, combine the cabbage, fresno chiles, scallions, poppy seeds, orange zest and salt. Add the olive oil, vinegar, lime juice and honey and toss until evenly distributed. Set aside.

Cut the bread in half longways and scoop some of the "guts" of the bread from the top half. Spread the bottom half with a good amount of sriracha mayo.

Pat the fish dry with paper towels. On a large plate, mix the flour, salt, garlic powder, paprika and pepper. Dredge the fish in the flour mixture and shake off excess.

Meanwhile, heat a large non stick pan over medium heat. Once the pan is hot, add the butter and oil and swirl to coat. Place the fish in the pan and cook until lightly browned and opaque in the middle; about 3 to 5 minutes per side. If the fish is too long for the pan, you can cut it into pieces before cooking.

Place fish on the bread and top with the slaw. Cut the bread down the middle to make two sandwiches.

Serve while the fish is hot!