Pan Fried Soft Shell Crab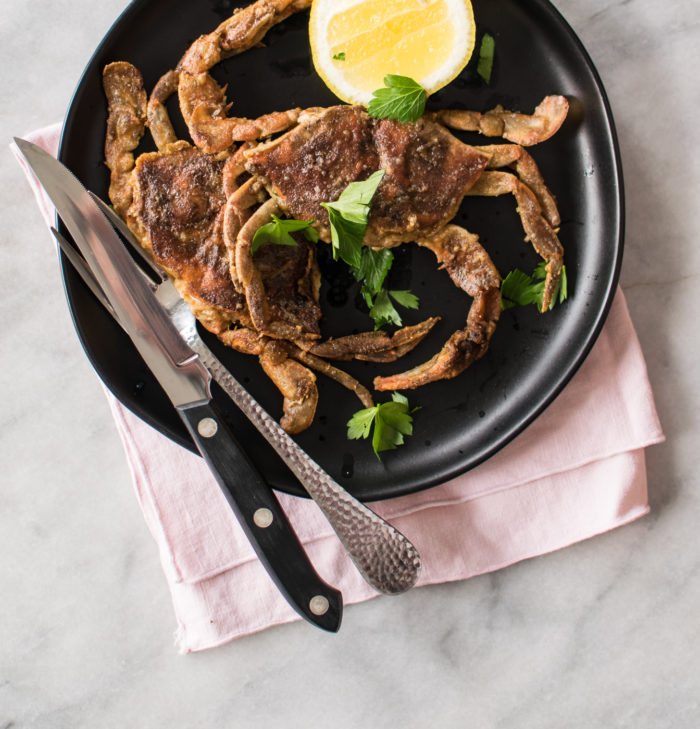 There are tons of fun ways to enjoy soft shell crab and then there's my favorite. Simply pan fried.
When the weather starts warming up, the first thing on my mind is: it's almost soft shell crab season! By the time May gets here, I'm SO ready to enjoy one of my favorite foods! The first thing I do when I get my hands on some softies is pan fry them. Some seasoned flour, butter and a hot pan are all you need. Serve the crispy crab with a lemon wedge and some parsley. The best!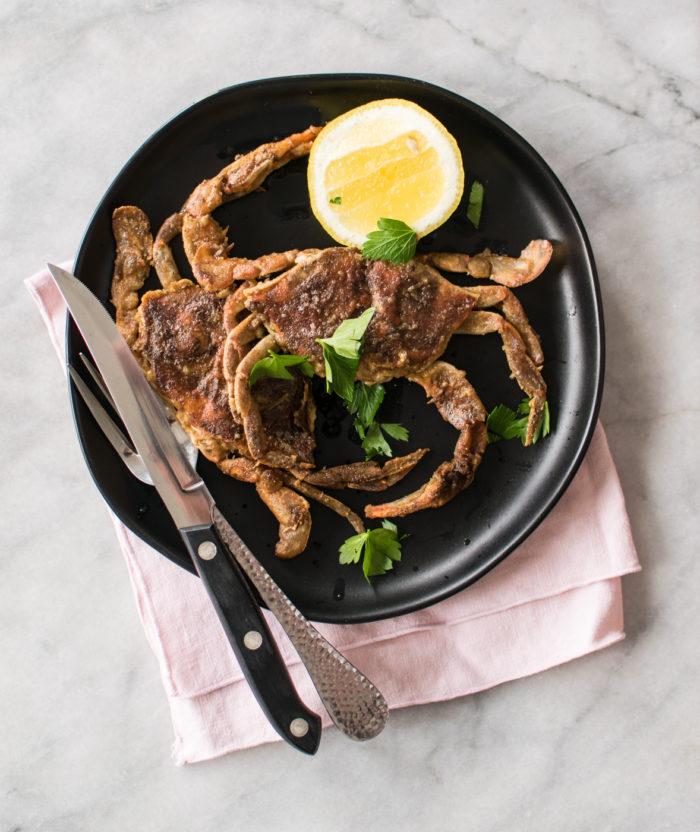 I hope you love this simple recipe as much as I do!
Recipe Summary
Pan Fried Soft Shell Crab

Level:

Easy

Servings:

2

Ingredients:

1/3 Cup AP flour
1/4 Teaspoon kosher salt
1/8 Teaspoon pepper
1/8 Teaspoon garlic powder
1/4 Teaspoon Old Bay seasoning (optional)
1-2 Tablespoons butter
2 Soft shell crabs, cleaned
Parsley, roughly chopped
Lemon wedges

Instructions:

Whisk all of the dry ingredients together on a large plate, Dredge each crab in the flour mixture and shake off the excess.
Heat the butter over high heat in a cast iron skillet. Add the crabs, top side down, and cook for 3 minutes. Flip and cook for an additional 3-4 minutes until crab is red and coating is golden and crispy.
Serve with lemon wedges and parsley.
Enjoy soft shell crab season!