Spicy Tuna and Egg Sandwiches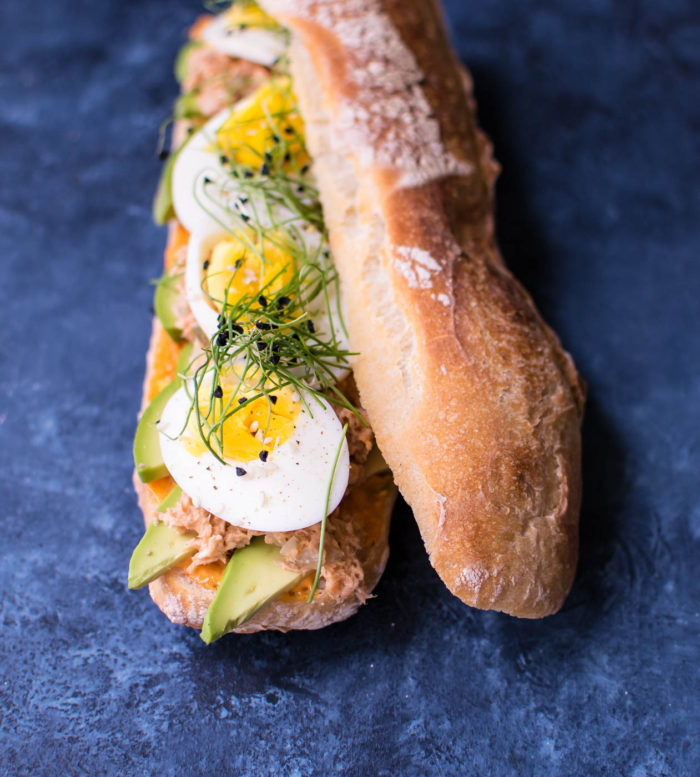 Can I give a quick shout out to sandwiches?! Like, honestly, what is better? If I were to tally it up, I'd guess about 40% of my life's diet so far has been sandwich related and I have no problem with that. Call me Joey Tribbiani, I just. love. sandwiches.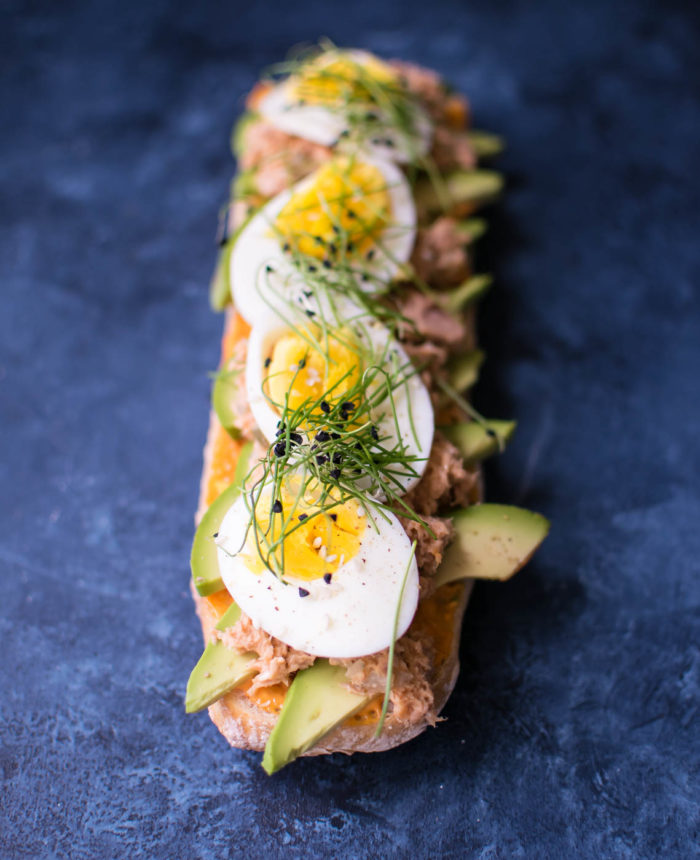 This particular sandwich has the most delicious micro greens involved. I found these onion micro greens at the farmer's market and was immediately drawn in by how beautiful they were! If you don't have micro greens available near you, a little sprinkling of chives or scallions will work just fine.
Since this is a spicy take on a tuna salad, Instead of regular mayonnaise, I used sriracha mayo. Nowadays, you can find sriracha mayo at most grocery stores, but if you can't, just mix sriracha and mayo together! I like to use oil packed tuna because it's much more flavorful than tuna packed in water. I'll link some options below!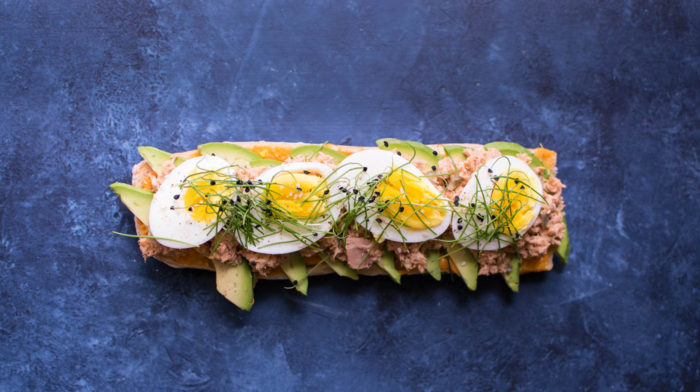 Other than picking the right ingredients, boiling an egg and mixing up some tuna, all you'll have to do is assemble and enjoy! Sandwiches FTW.
Recipe Summary
Spicy Tuna and Egg Sammies

Level:

Easy

Servings:

2

Ingredients:

1 Baguette, lightly toasted and sliced in half, longways
1 Hard boiled egg, sliced
1/2 Avocado, sliced
Sriracha mayo
Onion micro greens

For the tuna

1 Can oil packed tuna, drained
1 1/2 Tablespoons sriracha mayo
1 Teaspoon fresh lime juice
1/4 Teaspoon sesame oil
1 Tablespoon bread and butter pickles, chopped (or use relish)
1/8 Teaspoon honey (omit if using relish instead of pickles)
1/4 Teaspoon sesame seeds
Pinch of salt and pepper

Instructions:

Boil, peel and slice an egg.
Mix together the ingredients for the tuna.
Slice in half, long ways, a lightly toasted baguette. Spread the bottom half of the baguette with sriracha mayo. Line the avocado slices along the baguette over the mayo. Next, pile the tuna mixture over the avocado. Layer the egg slices in on top of the tuna and top with the micro greens, salt and pepper to taste, and sesame seeds.
Top with the other half of the baguette and slice the sandwich in half. Share with your favorite person! (or don't).