The secret to the best Marinara Sauce: do less! Marinara is the easiest, and most of simple sauces made with just a few ingredients.
There is a time and place for sauces with lots and lots of ingredients, but that's not now, not here! Authentic marinara sauce is made with just five ingredients: Olive oil, garlic, tomatoes, fresh basil, and salt. No need for anything else! This is also a quick sauce that doesn't need to simmer on the stove for hours- simple and fast. The key to achieving a flavorful marinara in such a short time and with so few ingredients, is quality! Buying good quality tomatoes will help ensure a sweet, non acidic sauce. You'll need fresh basil over dried.
I like using this marinara for my Classic Italian Meatballs! They simmer together and make magic. The best part, both are so easy to make!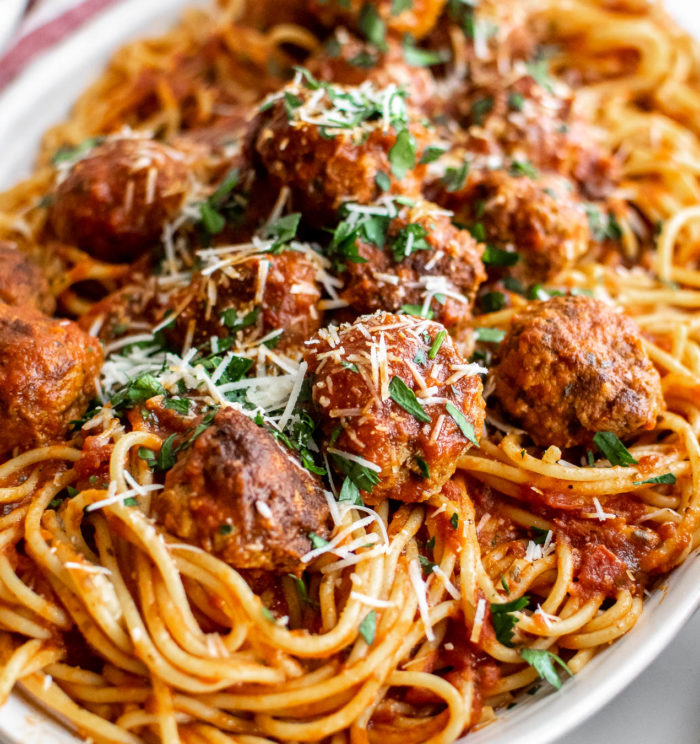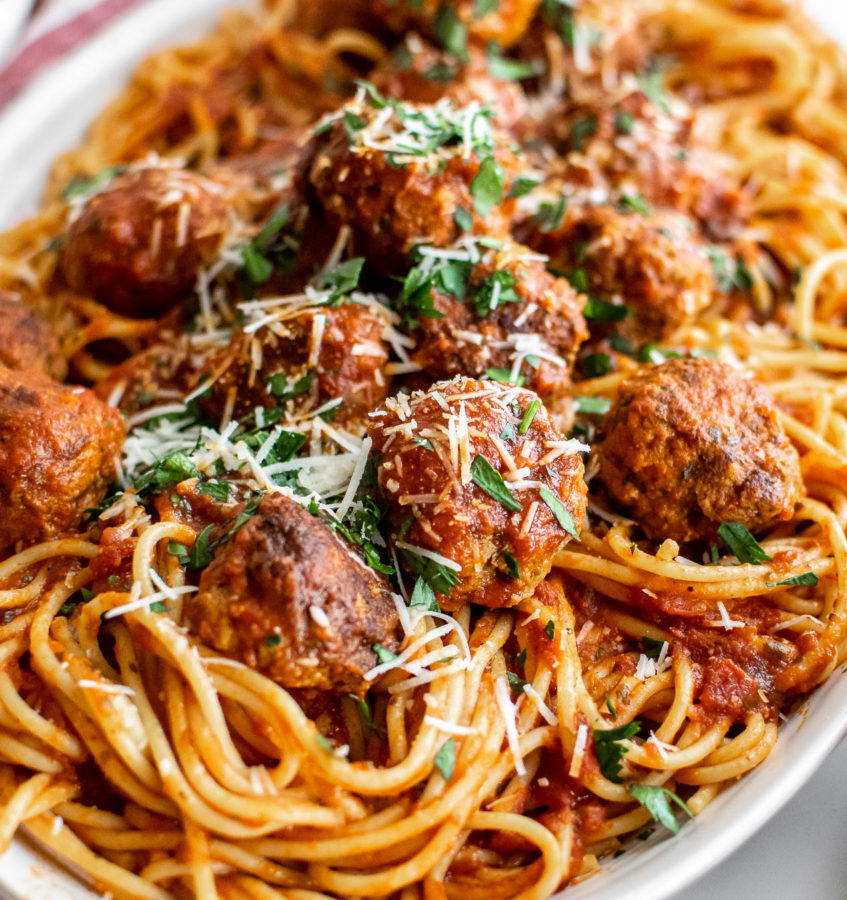 Next time you want to make a quick and flavorful sauce, ditch the Italian seasoning and garlic powder and focus on good quality, fresh ingredients for the best (and easiest) sauce.
Recipe Summary
Authentic Marinara Sauce

Level:

Easy

Servings:

4-6

Ingredients:

3 Tablespoons olive oil
2-3 Cloves garlic, peeled
1 (28 Ounce) Can whole peeled tomatoes in puree, crushed by hand
1-2 Fresh Basil sprigs
1/4 Teaspoon kosher salt, plus more to taste

Instructions:

In a large skillet, heat the olive oil over medium. Add the whole garlic cloves and fry until golden; 1-2 minutes. Add the crushed tomatoes along with the tomato puree. Add the salt and stir in the basil sprigs. Lower the heat and let the sauce simmer, stirring occasionally, until thickened; about 20 minutes. Taste and add more salt as needed. Discard the basil and garlic cloves just before serving.
Enjoy!