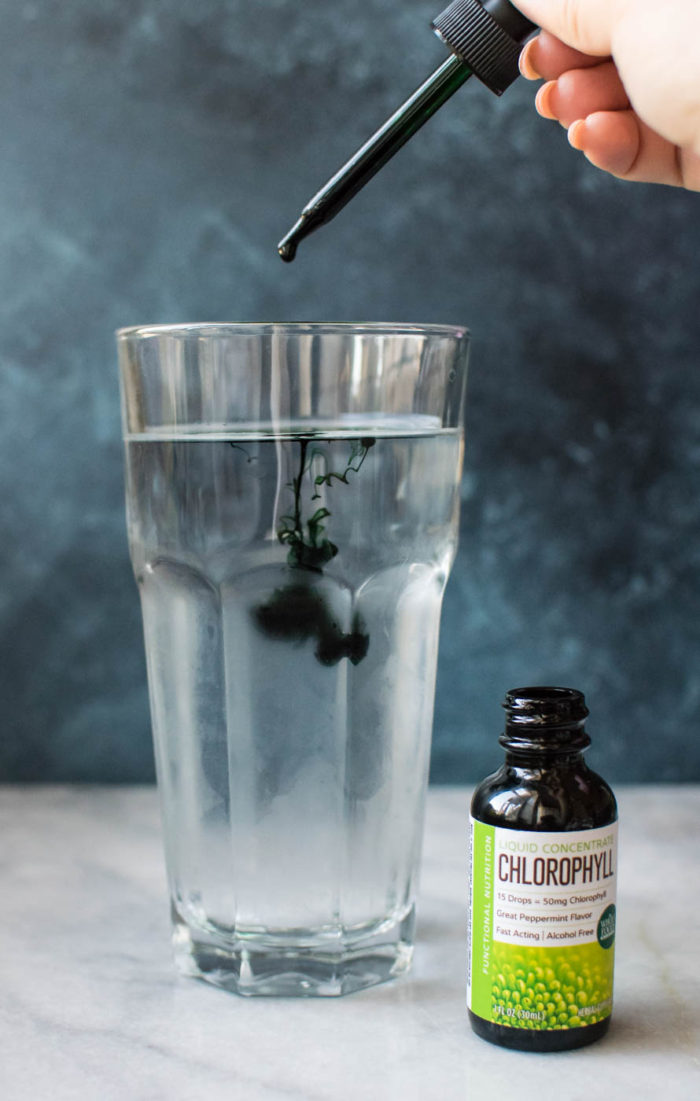 You know that saying, "Eat your greens"? Well, I'm into drinking them. Literally, my water is green. That's because, for the last month I've been drinking liquid chlorophyll in my water everyday and wanted to share my experience with you guys! You might have heard about it as it's becoming more and more popular. We all remember learning about chlorophyll in science class, it's what makes plants green and turns light into energy and all that good stuff. It's also what Billy Madison thought was boring and I am here to tell you, chlorophyll is anything but borophyll!
*This post may contain affiliate links. See disclosure for further details.
** Update! There has been a ton of new interest in liquid chlorophyll lately (thanks TikTok!) so I wanted to update this post to reflect my current feelings about it. Yep, still love it! I have been drinking liquid chlorophyll pretty regularly for the past 4 years. I still love it for the skin and digestive benefits. I usually buy mine from Whole Foods, which is the one shown in the pictures here, but I have branched out to a few other brands as well.
I have seen a few people mention that they feel nauseous after drinking chlorophyll. This is likely caused by the peppermint oil that is mixed with the chlorophyll for taste. While peppermint can be great for digestive health (peppermint tea is known for easing nausea), if you aren't used to it or you drink too much, it can have the opposite effect—causing nausea and heartburn. Been there! Always make sure to read the directions on the bottle, mix with plenty of water, and start small!**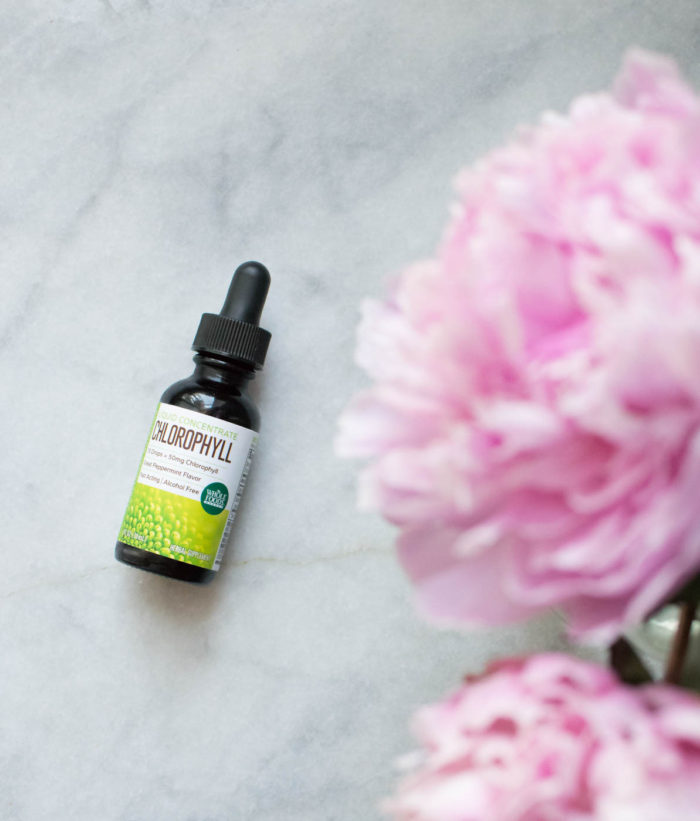 The benefits of drinking liquid chlorophyll are actually kind of incredible. It's supposed to help fight cancer (suck it, cancer), help with digestion, promote gut health, detox the body, improve skin, fight inflammation, and help with body odor, just to name a few. It has even been rumored to help with weight loss! Listen, I'm not a scientist so I'll leave it to them to explain all of this in further detail. Check out what those white coats have to say about the benefits of chlorophyll here.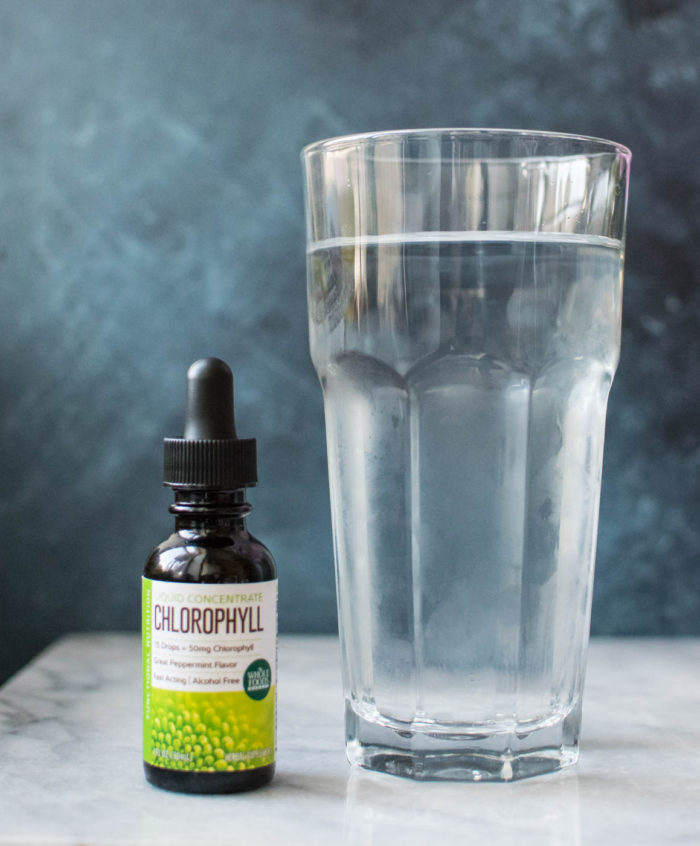 Now, about my personal experience with chlorophyll: I noticed my skin looking, for lack of a better word, "glowier" after drinking chlorophyll for only one week. My skin tone looked more even and less dull than it had before. I actually hadn't realized that skin was one of the things chlorophyll was good for so when I noticed my skin looking better, I went to look it up and, Yep! it's the chlorophyll that's doing that. The compliments I've been getting on my skin (Thanks Ash) have further confirmed this benefit!
I've also noticed a huge improvement in digestion. Listen, when you're a food blogger, you're constantly eating! Whether it's testing recipes or attending foodie events, I eat a lot of food. While I try to keep as much balance in my diet as I can, sometimes it's tough and I end up with tummy troubles #foodbloggerproblems. Since drinking chlorophyll, My tummy has been feeling good!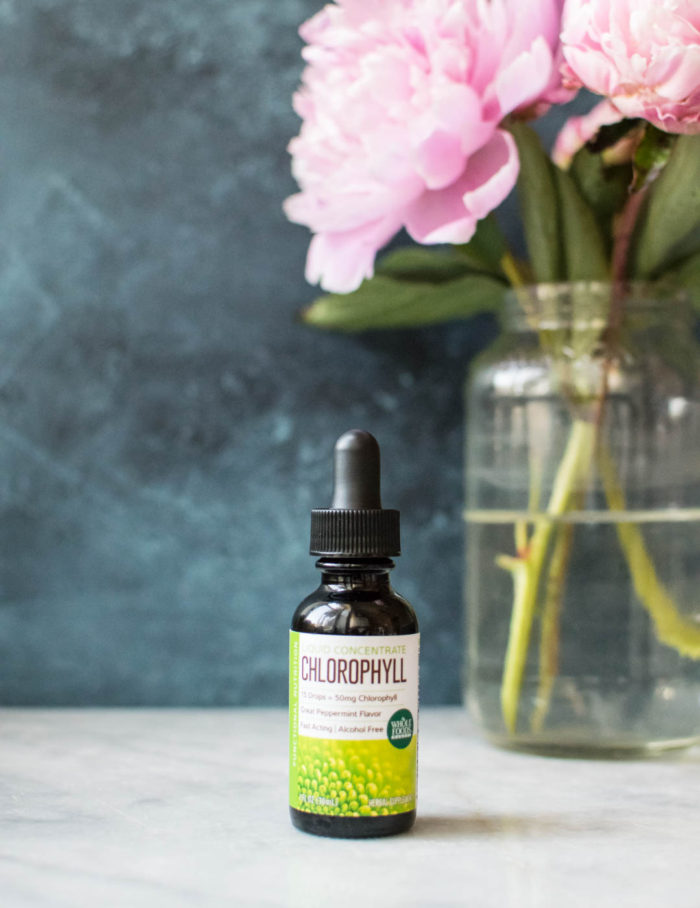 I got my liquid chlorophyll from Whole Foods (This one) and I love it! I was a little worried it might have an icky taste but it doesn't AT ALL. In fact, It's really refreshing! The only flavor is a very slight pepperminty taste. That's it!
The chlorophyll turns your water dark, dark, dark green—like, almost black—so be careful about spilling. I got a drop on my hand one time and spent the rest of the day with a green hand. This stuff definitely stains!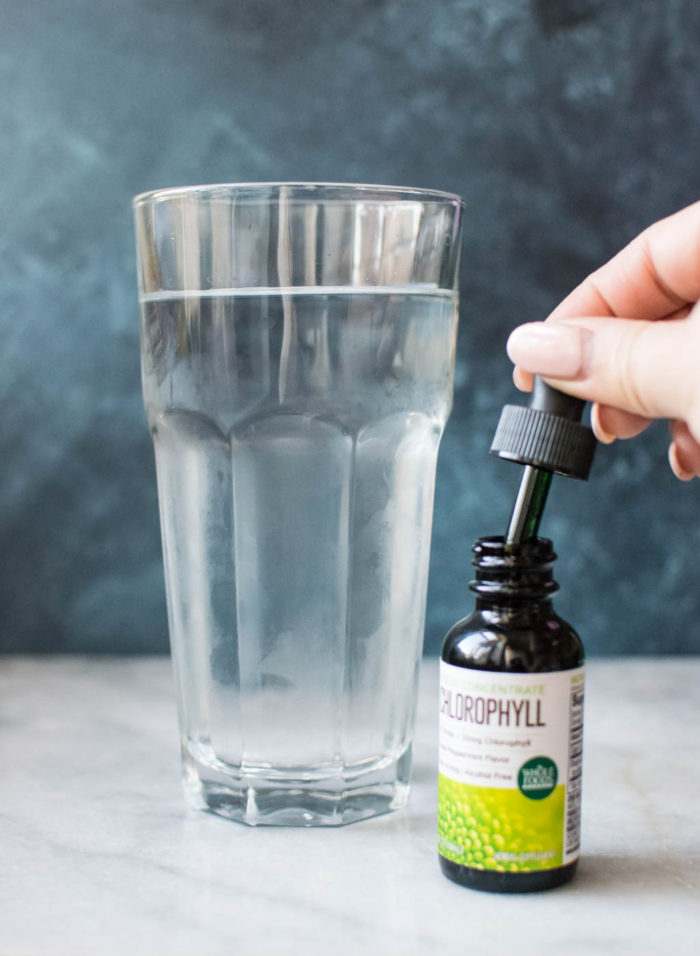 The downside? Literally, nothing. I mean, other than the staining potential, the only negative I've read about has been the possible side effect of an upset stomach. Luckily, I have not experienced an upset stomach or any other negative side effects so far.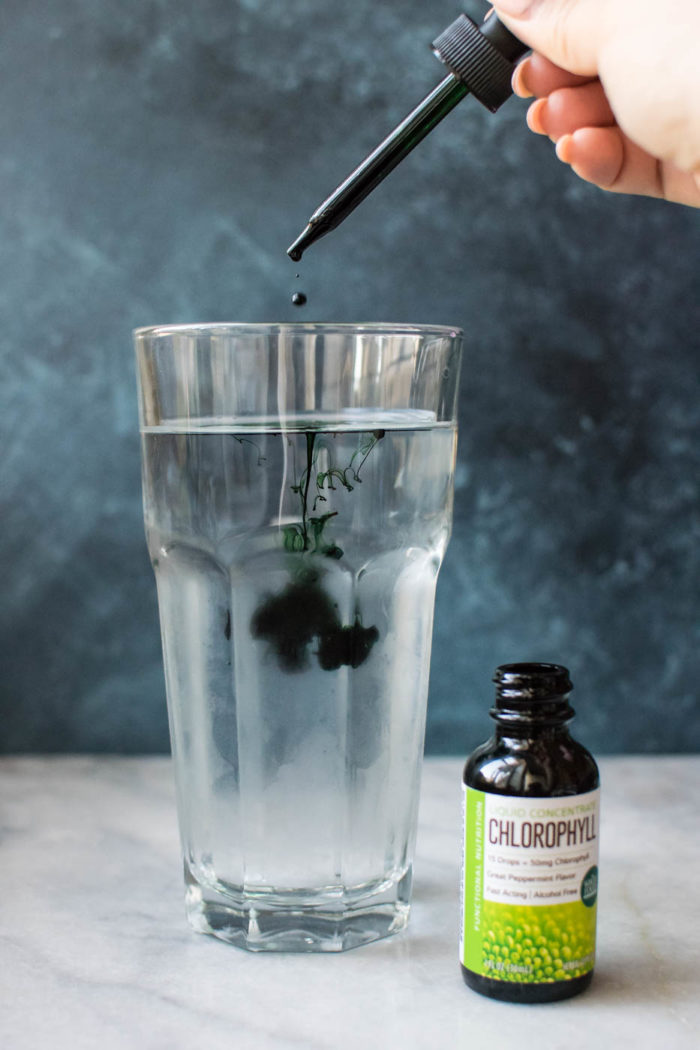 So, what's the takeaway? It's absolutely worth the $8.99 for a bottle that lasts a while and can improve my skin tone, possibly fight cancer and keep my digestion on track.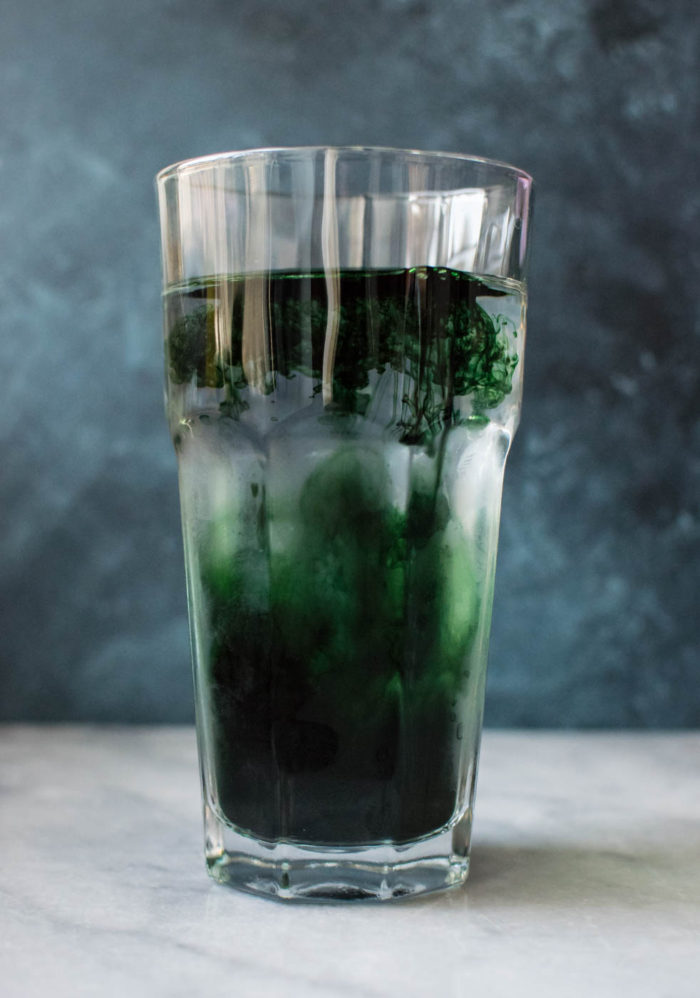 As I continue to drink my chlorophyll water, I'll update you guys with any more benefits or side effects that I notice! Ahem, it would be cool if that weight loss rumor turns out to be true. Haha!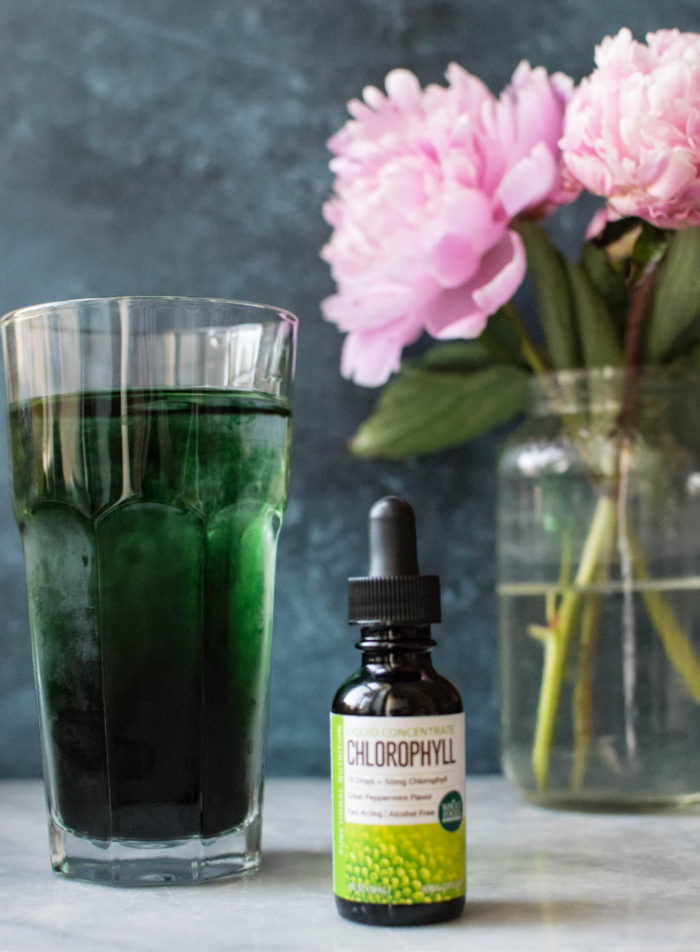 Of course, as with any new supplement or vitamin, you should ask your doctor before you start taking it. I mean, I can't be held responsible if you turn green or something—I'm thinking you probably won't though.
Have you guys tried liquid Chlorophyll? Let me know if you have and if you've noticed any difference. I would love to hear about any other wellness tips or supplements that you guys swear by. Let's chat!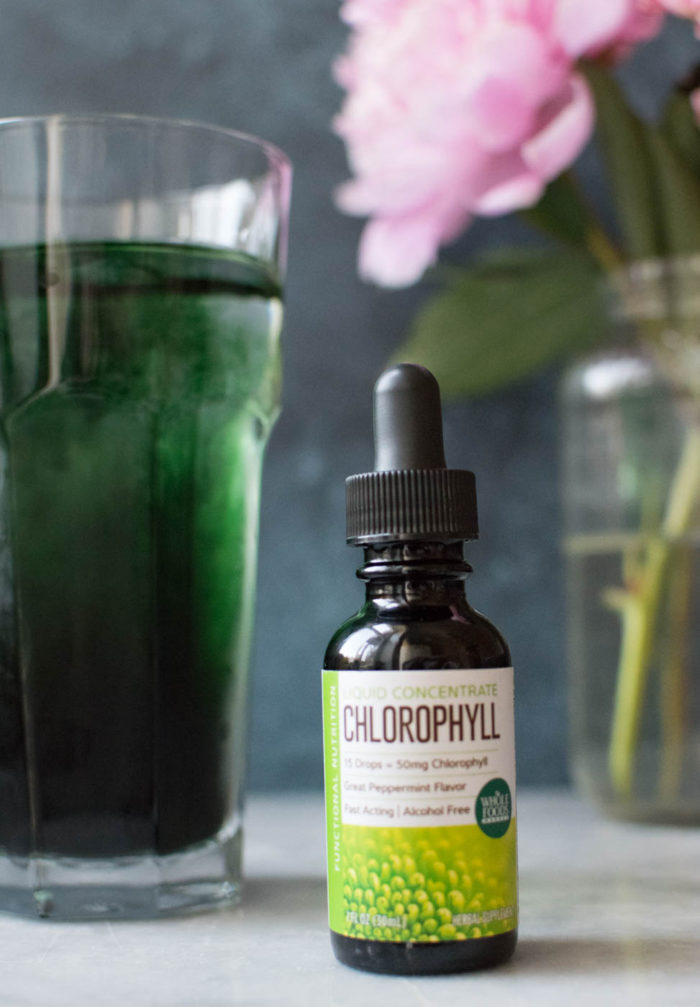 That's all for now! Thanks for popping by the "Extras" section.
x,
Carolyn