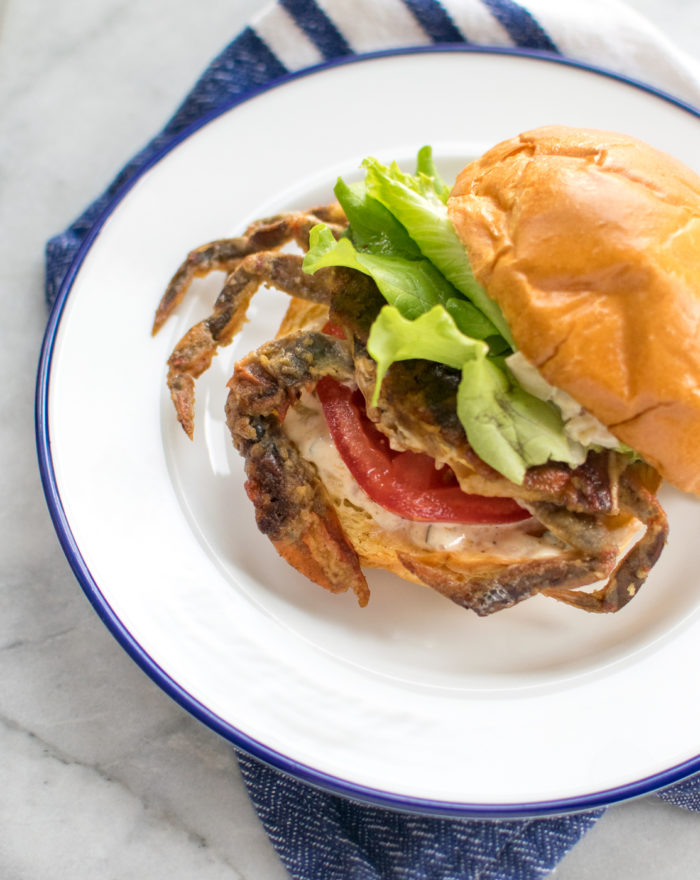 One of the best ways to enjoy soft shell crab is in a good old sandwich. Salty, crunchy crab and spicy, sweet sauce in a warm bun—what's better than that?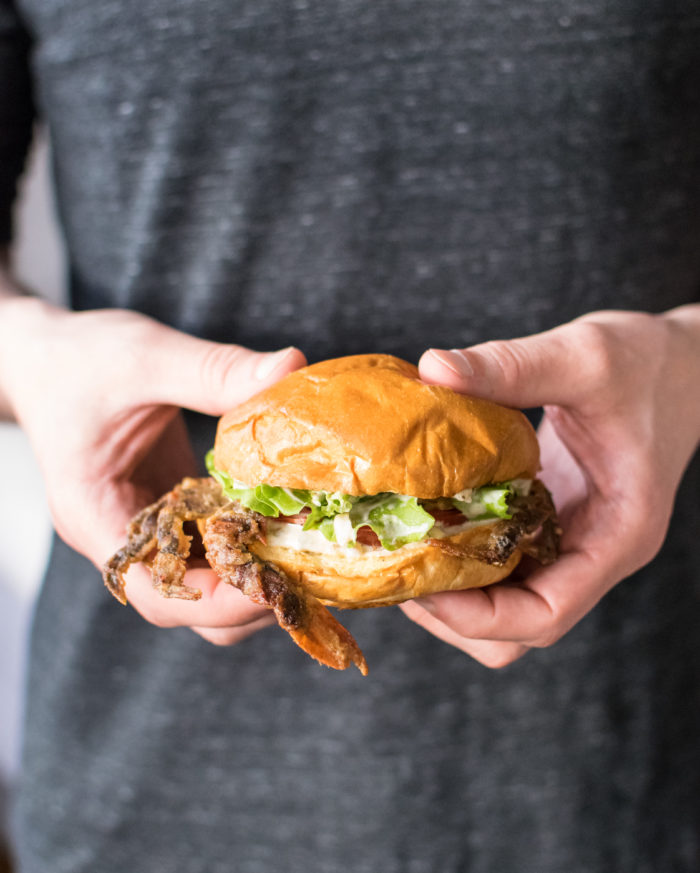 I like to keep everything really simple in these sandwiches to make sure the soft shell crab is the star. Okay, the sauce is also a star but let's try not to compare. Mix some mayo and mustard, bread and butter pickles and some Old Bay seasoning, that's it! Sometimes I add some chopped onion into the sauce if I'm feeling crazy so feel free to do that if you want. The sauce will be delicious either way.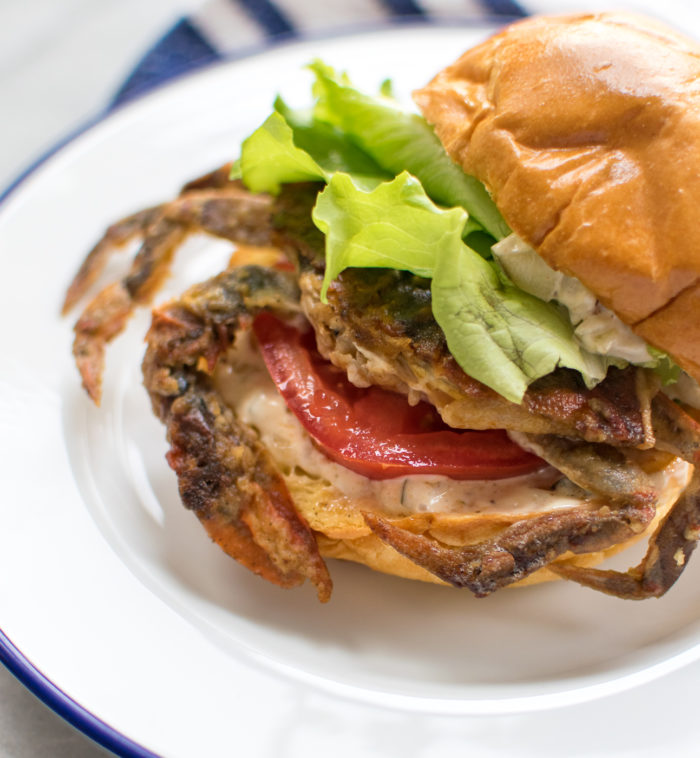 Make sure to have everything for the sandwiches ready before you cook the crab so you can easily assemble and get to eating! These sandwiches are best when the crab is fresh out of the pan, hot and crispy.
Want more crab? Try these recipes out:
Squid Ink Pasta with Soft Shell Crab and Tomatoes
Recipe Summary
Soft Shell Crab Sandwich

Level:

Easy

Servings:

2

Ingredients:

For the sauce

4 Tablespoons mayonnaise
2 Tablespoons bread and butter pickles, chopped
2 Teaspoons Dijon mustard
1/4-1/2 Teaspoons Old Bay depending on your taste
1 Tablespoon yellow onion, finely chopped (optional)

For the crabs

1/3 Cup AP flour
1/4 Teaspoon garlic powder
1/4 Teaspoon Old Bay
1/8 Teaspoon kosher salt
1/8 Teaspoon pepper
1-2 Tablespoons butter
2 Soft shell crabs

Other

Buns, warmed (potato rolls or brioche buns work best)
Tomato, thickly sliced
Romaine lettuce

Instructions:

Mix all of the ingredients for the sauce together in a bowl. Taste and adjust seasoning if necessary.
Make the crabs. Whisk the flour, old bay, garlic powder, salt and pepper together on a plate. Dredge each crab in the flour mixture and shake off the excess. Heat the oil and butter in a large pan and add the crabs, top side down. Cook for 3 minutes, flip, and cook for an additional 3-4 minutes until crabs are red and coating is golden and crispy.
Assemble the sandwiches with the buns, sauce, lettuce, tomato and crab.
Enjoy!