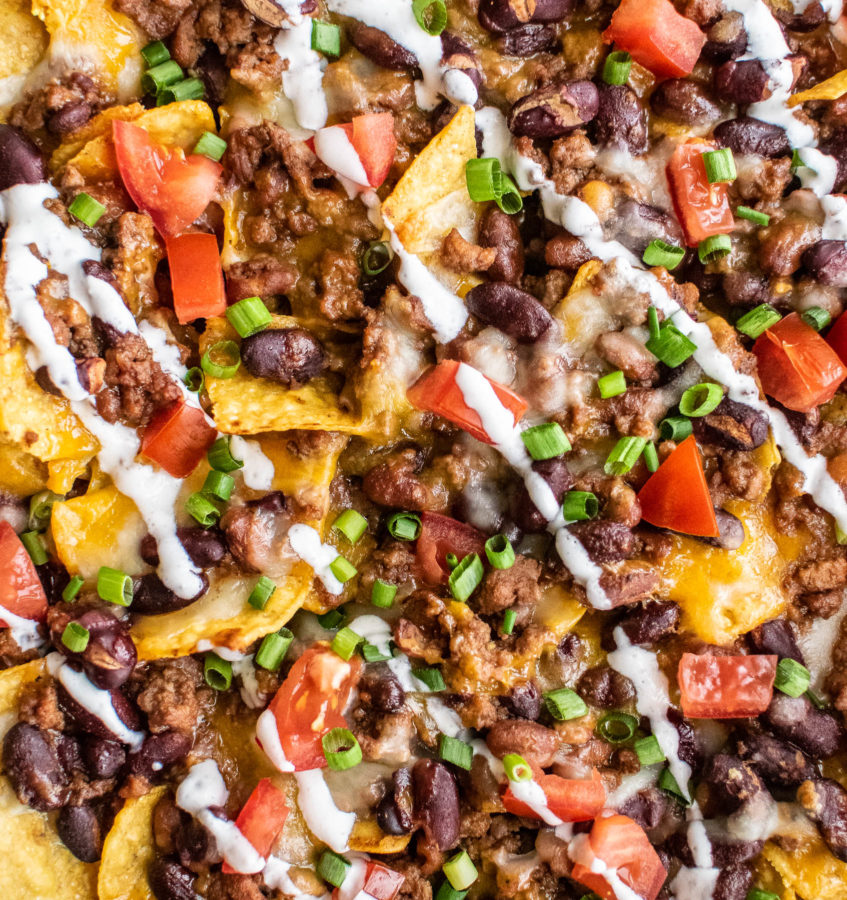 The best part about any sporting event is undoubtedly the food! Whether you've got a smaller gathering or you're feeding a crowd, I've got you covered. Here are ten of my favorite game day recipes!
*This post may contain affiliate links. See disclosure for further details.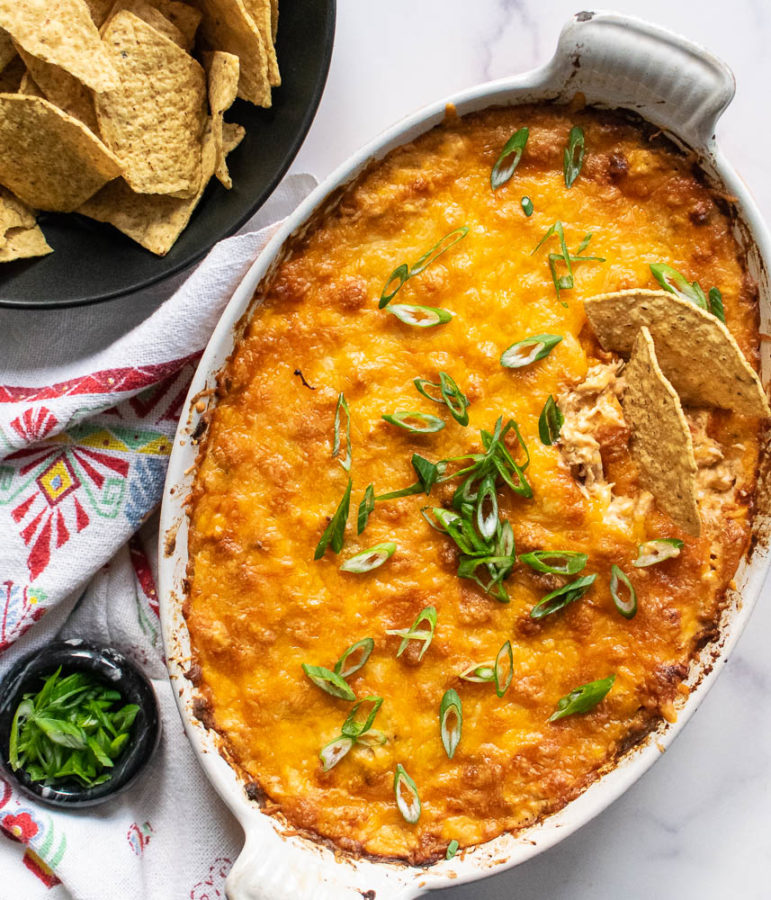 This recipe is ALWAYS a hit. The best part? You can use a rotisserie chicken from the store to make this dip even easier!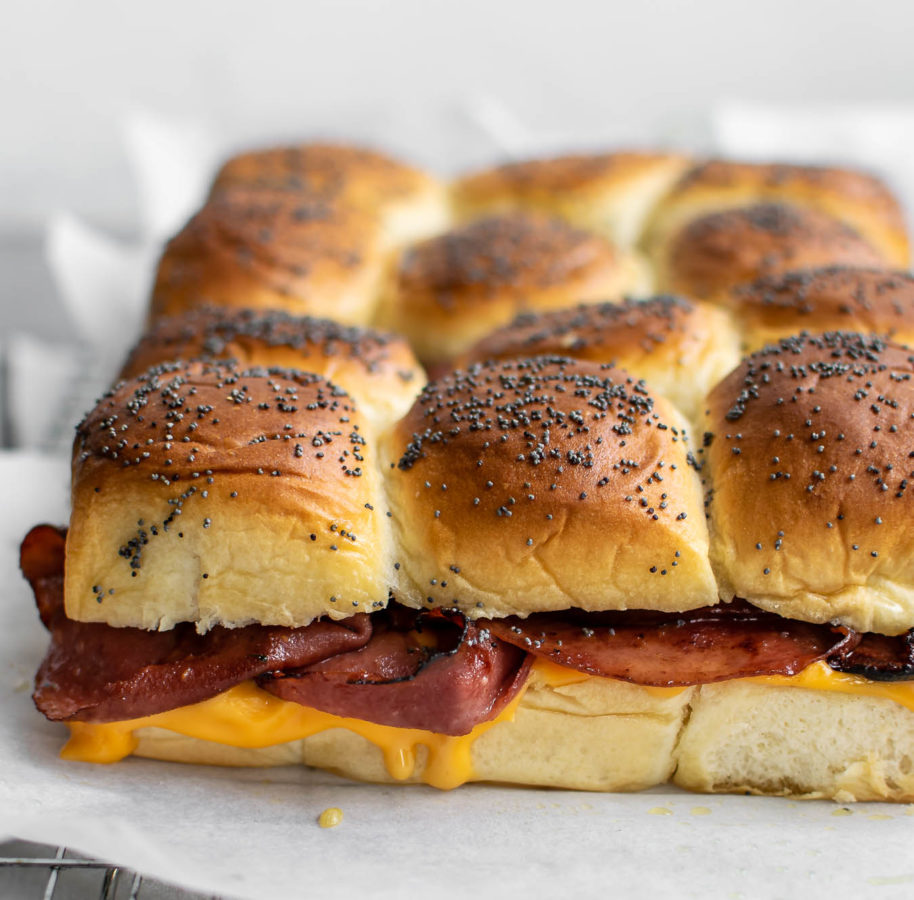 Your guests will be rethinking their stance on bologna with these sliders! I cannot begin to explain how delicious the combo of fried bologna, melty American cheese, and tangy pickle dijonnaise is, you'll just have to try them! You'll be a bologna convert for sure.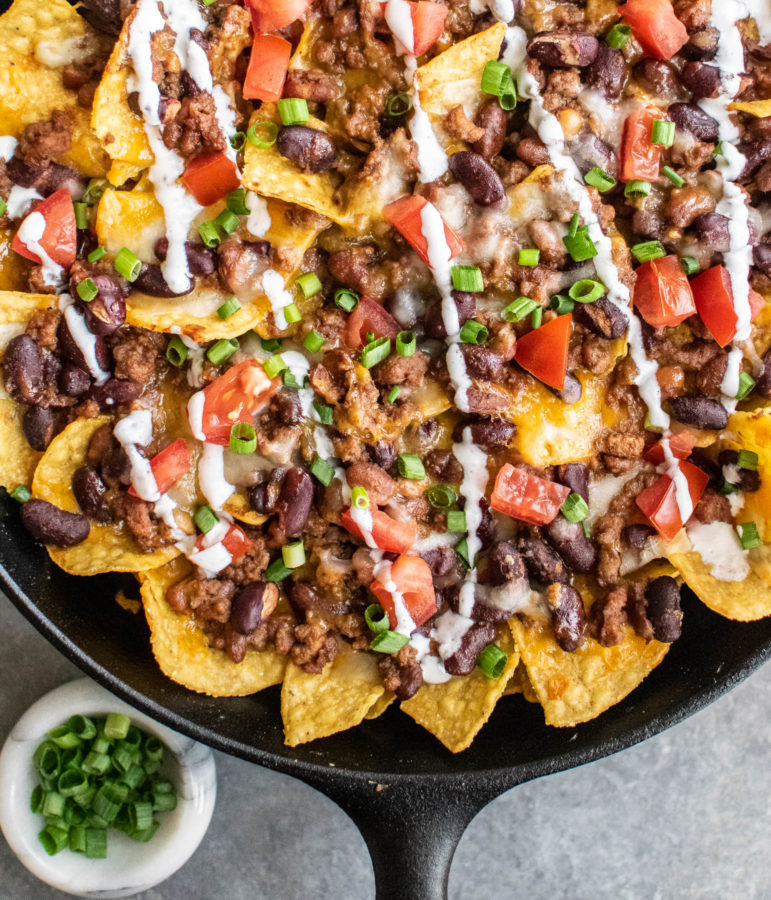 These nachos are loaded up with beef, chili beans and plenty of cheese. They are perfect for a smaller group!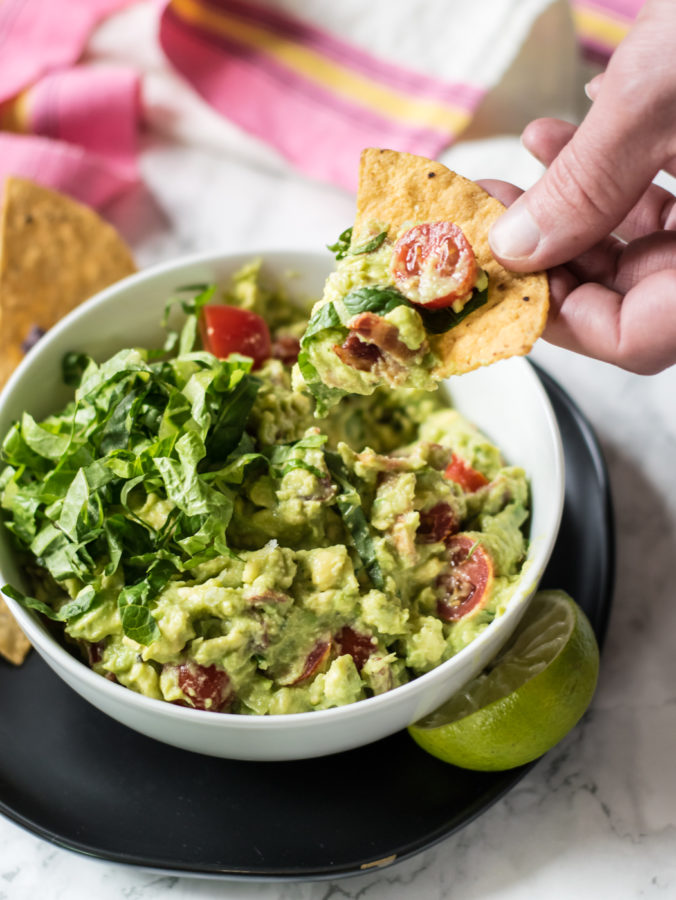 Why have regular guacamole when you can have BLT Guacamole?! If you love bacon (who doesn't?) you'll love this guac with a twist.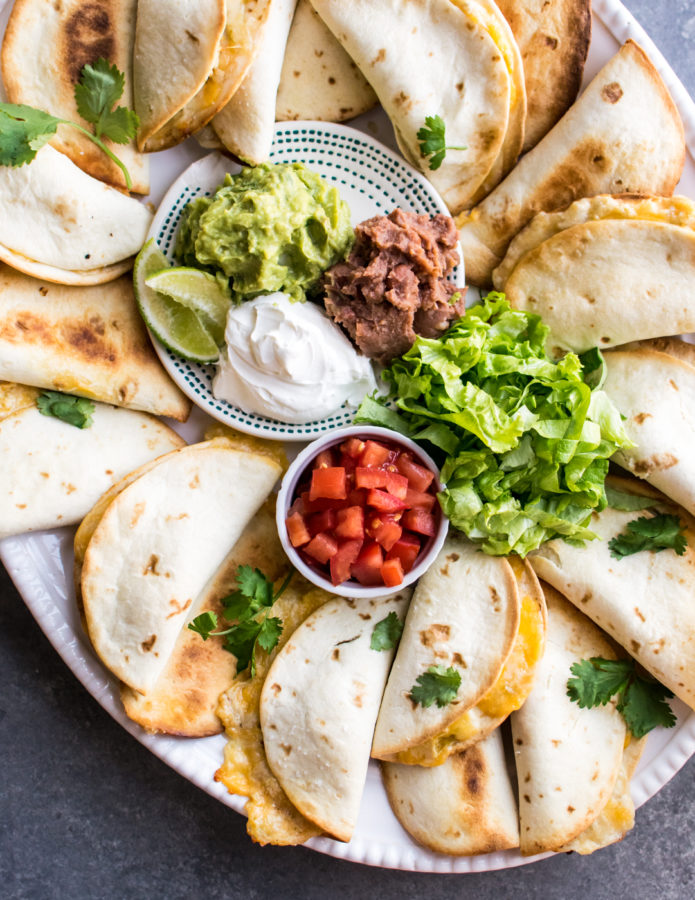 A personal favorite of mine! Aside from being cute (look how little they are!), these quesadillas are packed with flavor and easy to make.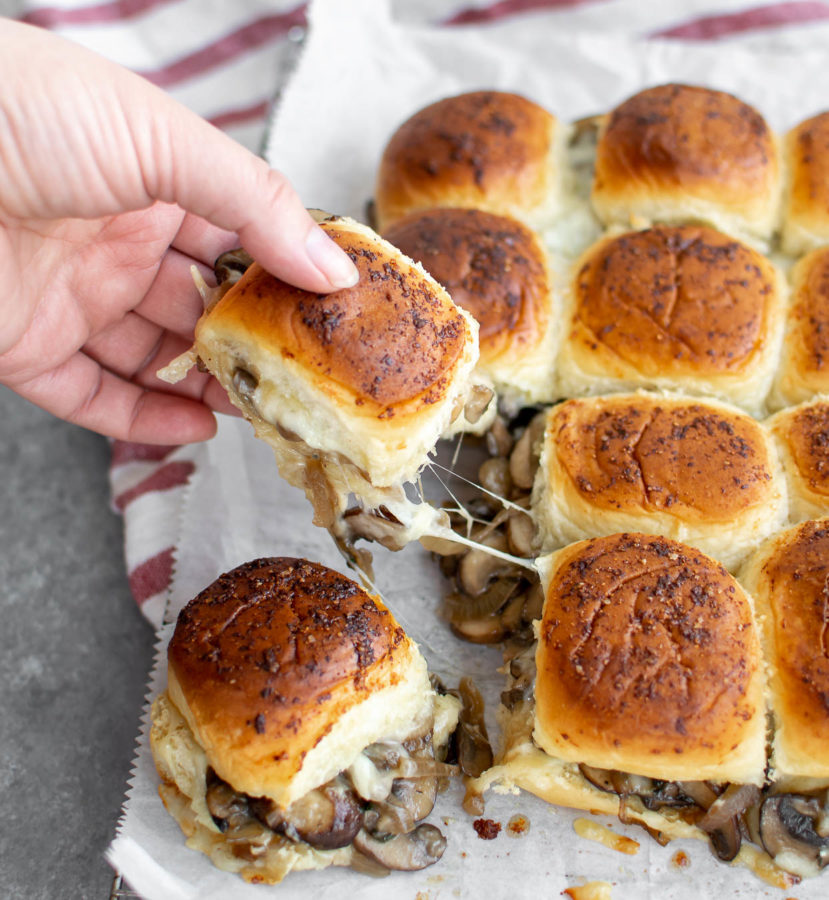 These cheesy mushroom sliders are ooey, gooey, delicious and vegetarian friendly!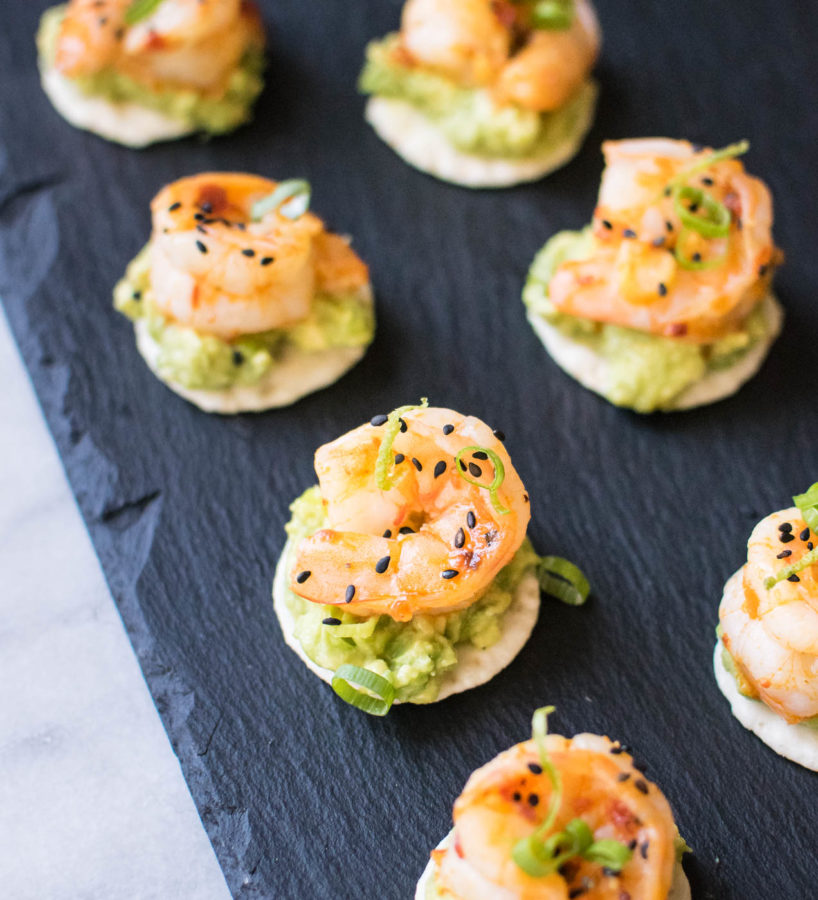 These little cuties are for the seafood lovers! I love bite sized food, especially for parties. The spicy shrimp and creamy avocado on top of a crisp rice cracker make the perfect party bite.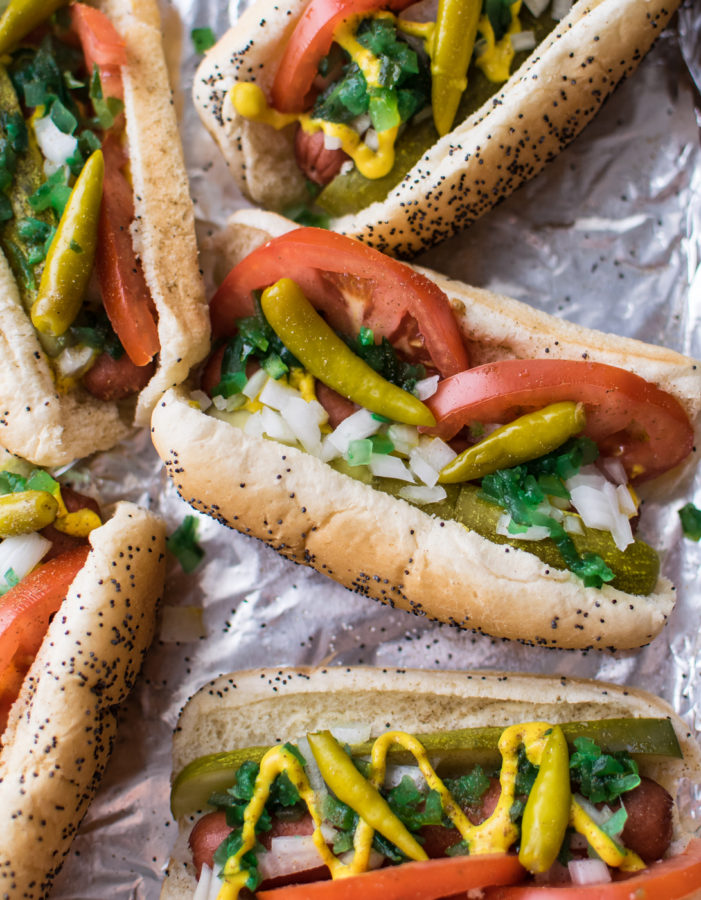 I would be a bad Chicagoan if I didn't include these on the list! You can't go wrong with a good Chicago dog, and they're easy to serve buffet style.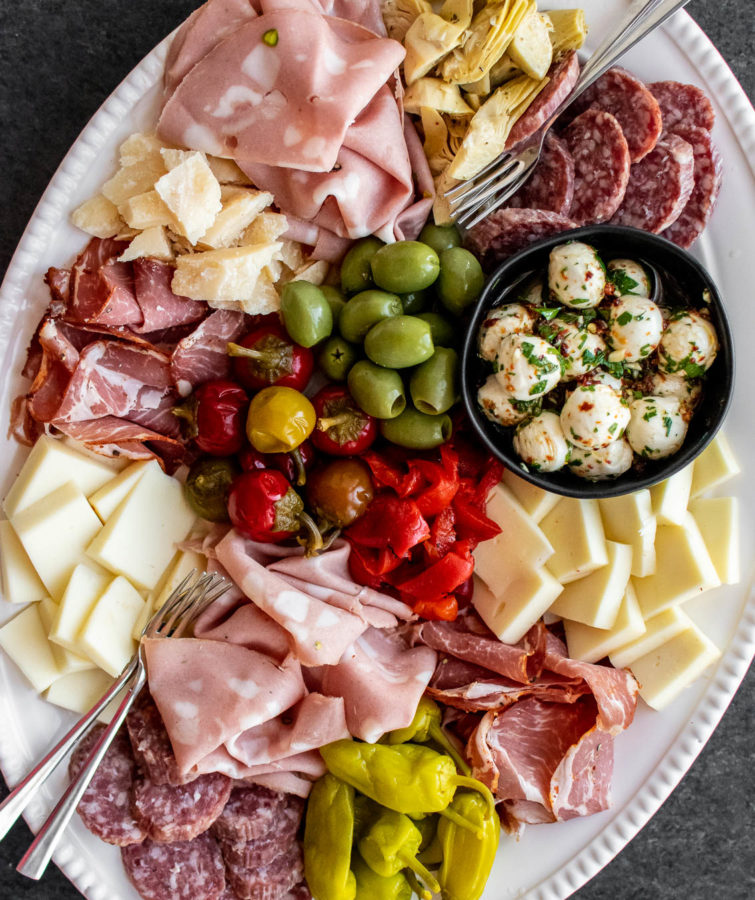 You CANNOT go wrong with an antipasto platter. You just can't. My tip- buy more meats and cheeses than you think you'll need so that you never run out. If you have leftovers, make yourself an Italian sub the next day.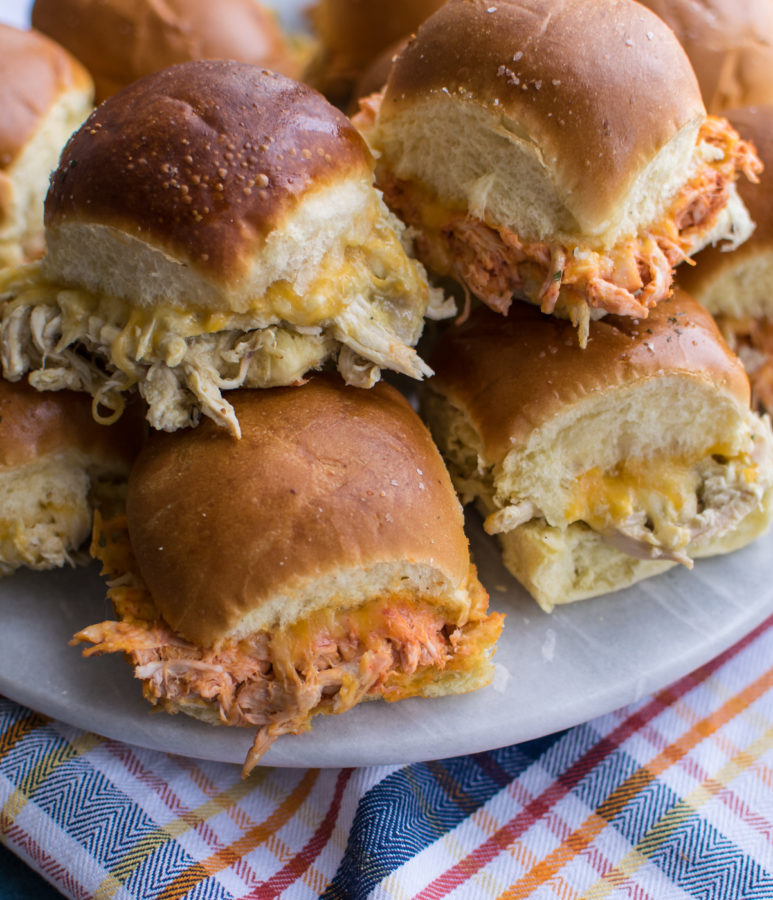 All your favorite enchilada flavors, dressed up in a slider roll! A few store bought ingredients make these super easy to make.