Fried Bologna Sliders with Pickle Dijonnaise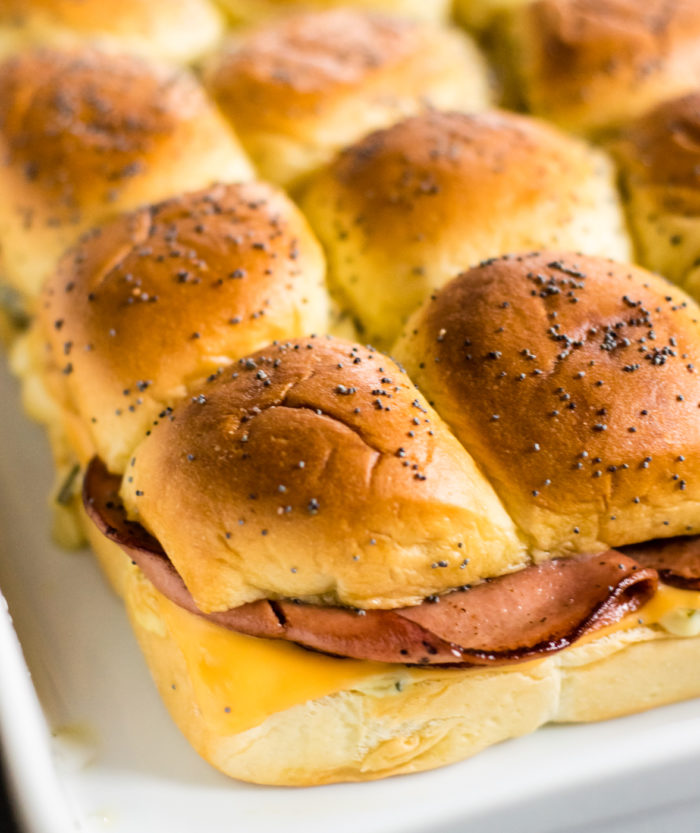 Let me be clear- these are indulgent af. This is not one of those recipes that you put into the weekly rotation. No. You make these for a special occasion (say, the Super Bowl) and you enjoy every bite of these warm, salty, melty, saucy, delicious sliders and then you have a salad the next day.
I know what some of you guys are thinking—Bologna?! Yes fried Bologna! It's a southern thing (not that I'm southern) and it's so, so good! Definitely don't knock it 'til you try it. With the melted cheese and tangy pickle dijonnaise, it's to die.
Speaking of that dijonnaise, I could eat it with a spoon. I mean, I didn't, but I could've.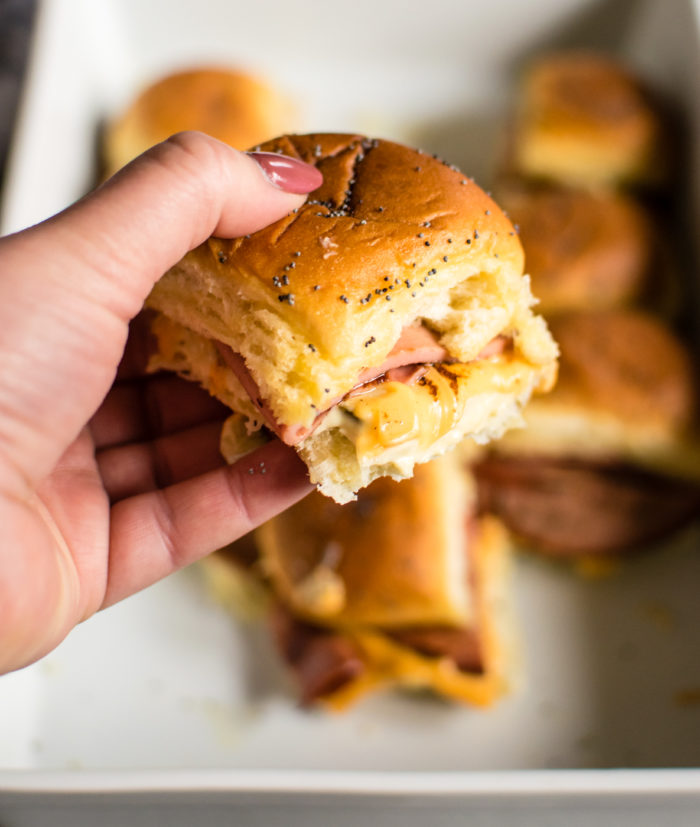 For the bologna, you can choose whatever kind you like best. I've made these with regular Oscar Mayer bologna, Turkey bologna and even mortadella! If you're going with mortadella, though, you need to find the kind without the pistachios.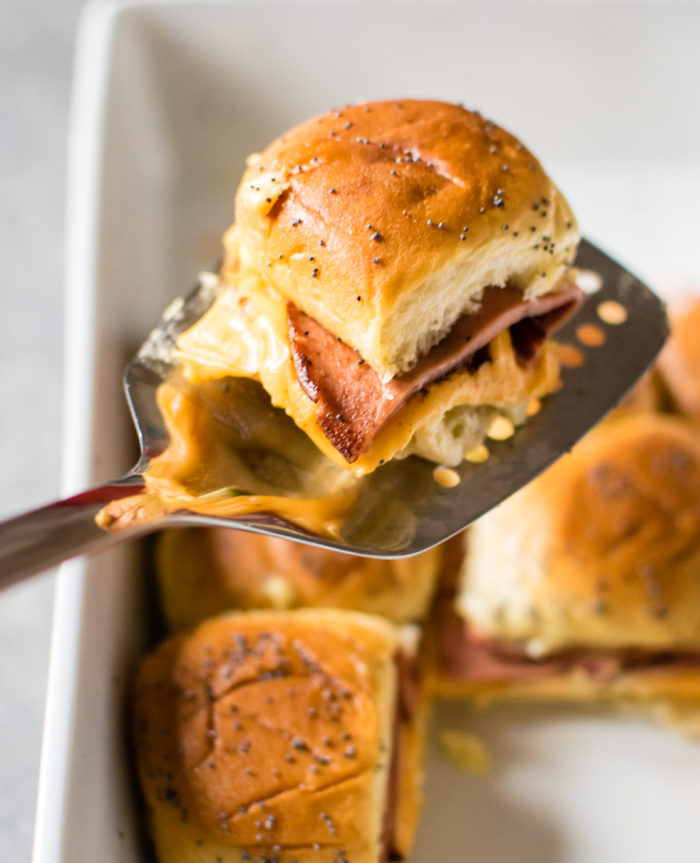 Fry the bologna in a little butter until there's a good amount of browning and crispy edges! Then you just assemble and bake for 10(ish) minutes! Super easy.
I ate so many of these while testing this recipe that I'm in T.O. for at least a few months so I'll just have to live vicariously through you guys! Tag #CarolynsCooking on social media posts so I can see your cooking!
Recipe Summary
Fried Bologna Sliders with Pickle Dijonnaise

Level:

Easy

Servings:

6

Ingredients:

1 Package King's Hawaiian rolls (12 count)
15 Slices bologna
6 Slices American cheese
2 Tablespoons butter plus more for frying
1 Teaspoon poppy seeds

For the Pickle Dijonnaise

1/4 Cup mayonnaise
2 Tablespoons dijon mustard
1/4 Cup dill pickles, chopped (about 2 spears)
1/2 Teaspoon pickle juice
Dash of garlic salt

Instructions:

Pre heat oven to 350
Mix all of the ingredients for the dijonnaise together in a bowl. Taste and adjust to your liking.
Fry the bologna. In a large non stick pan, heat some butter and swirl to coat. In batches of 3 or 4, fry the bologna until browned and crispy on the edges; about 5 minutes on each side. Remove to a plate or rack and repeat the frying with the remaining bologna.
Put the butter in a small bowl and microwave until melted. Add the poppy seeds and stir.
Without separating the buns, slice the sheet of buns in half. Put the bottom halves of the buns in a baking pan and spread the dijonnaise on them. Layer the cheese and then the bologna. Put the top of the buns back on and brush with melted butter and poppy seed mixture.
Bake for 10-12 minutes or until cheese is melted and buns are golden brown. Following the lines of the buns, cut into individual sliders.
Serve immediately!