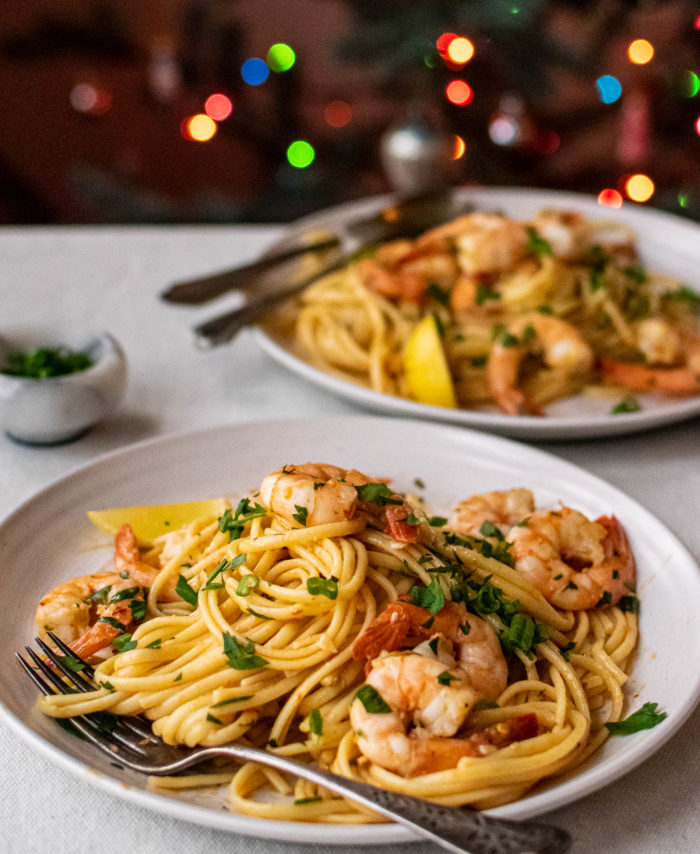 Of alllll the pastas that I love so dearly, the seafood ones are always my favorite. I'm rounding up some of my favorites for my favorite Christmas Eve tradition, The Feast of the Seven Fishes.
You don't have to be Italian or celebrate Christmas to join in on the tradition—all seafood lovers are welcome!
*This post may contain affiliate links. See disclosure for further details.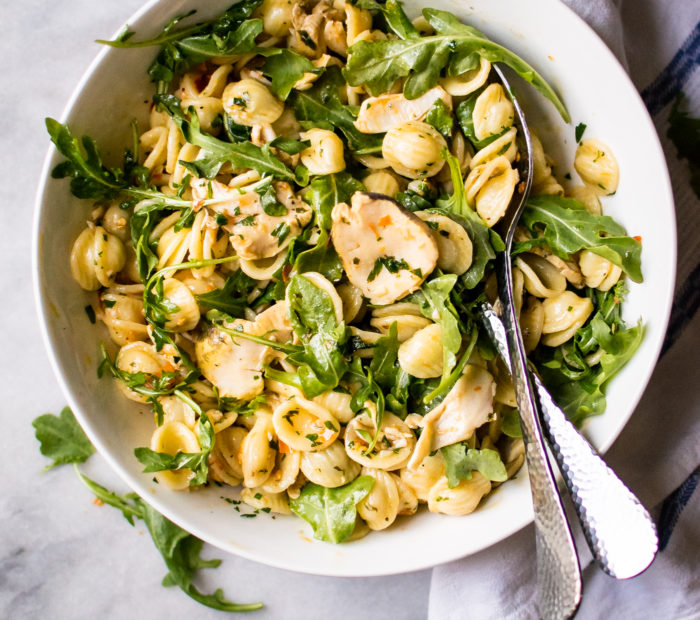 1. Orecchiette with Scungilli and Neonata Sauce
This recipe uses one of my favorite Italian condiments, neonata, in the sauce. The result is spicy, fresh, and a little funky—SO delicious!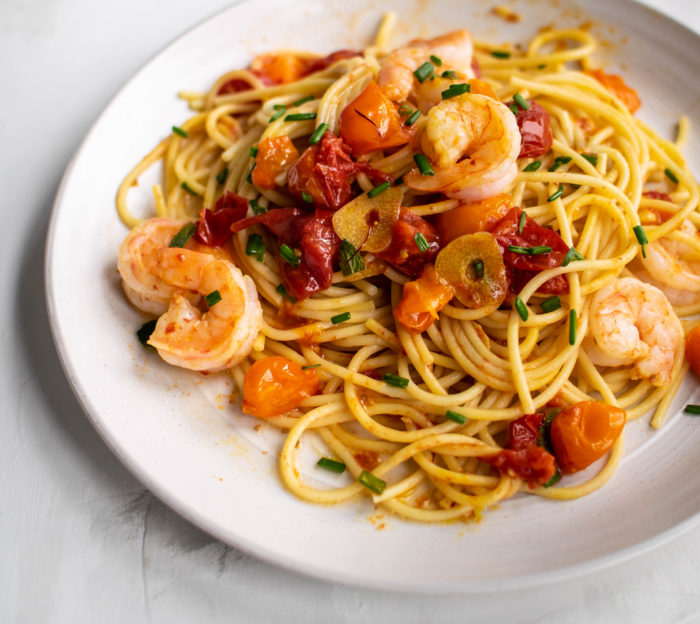 2. Spaghetti with Saffron Roasted Tomatoes and Shrimp
Super simple, super tasty. The saffron roasted tomatoes make the dish!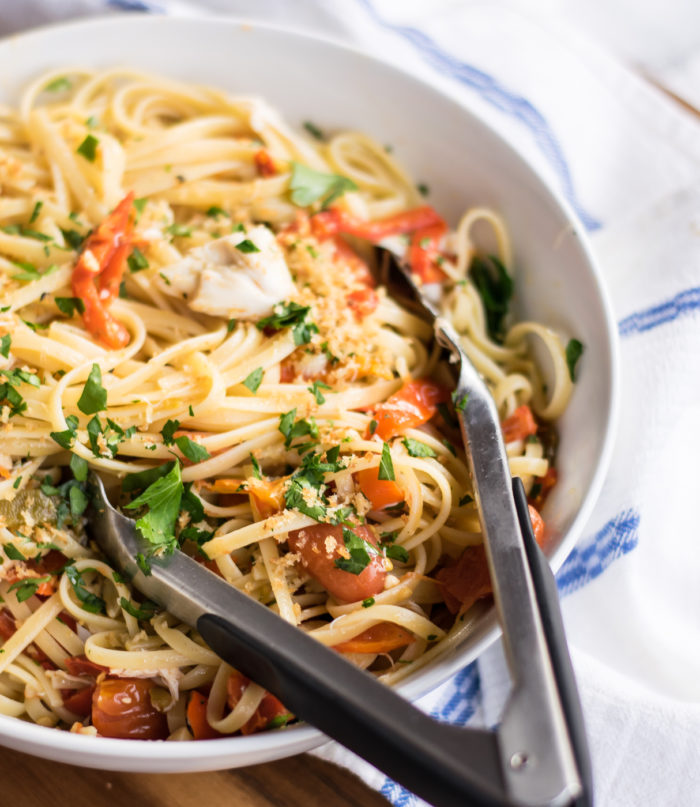 3. Linguine with Pickled Peppers and Crab
This one's for the crab lovers! Crab is probably my favorite seafood. The sweet crab with the spicy pickled peppers and garlicky breadcrumbs?! So good.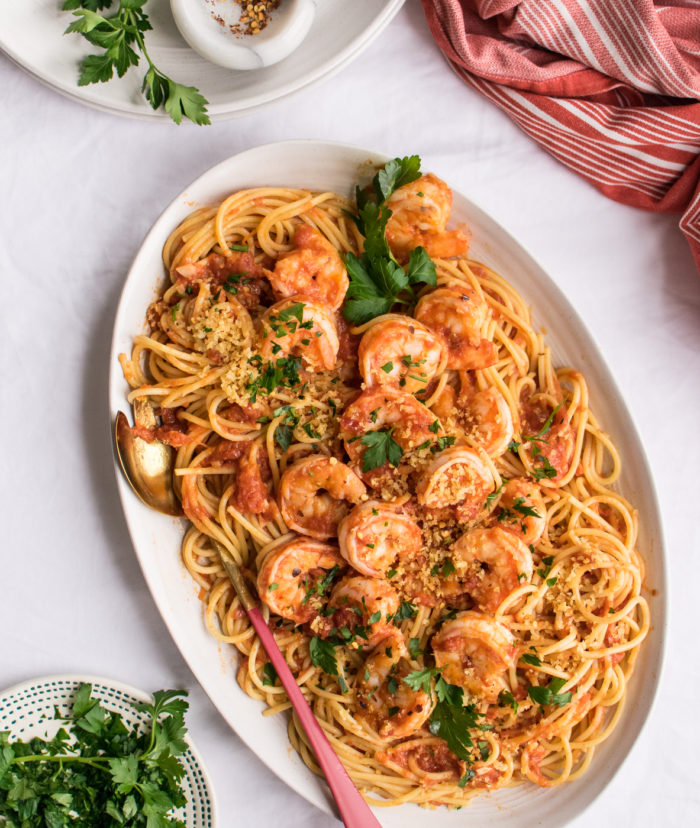 4. Shrimp Fra Diavolo with Pasta
Fra Diavolo is a spicy tomato sauce usually made with shrimp or lobster and can be served on it's own or with pasta. I say, ALWAYS choose pasta.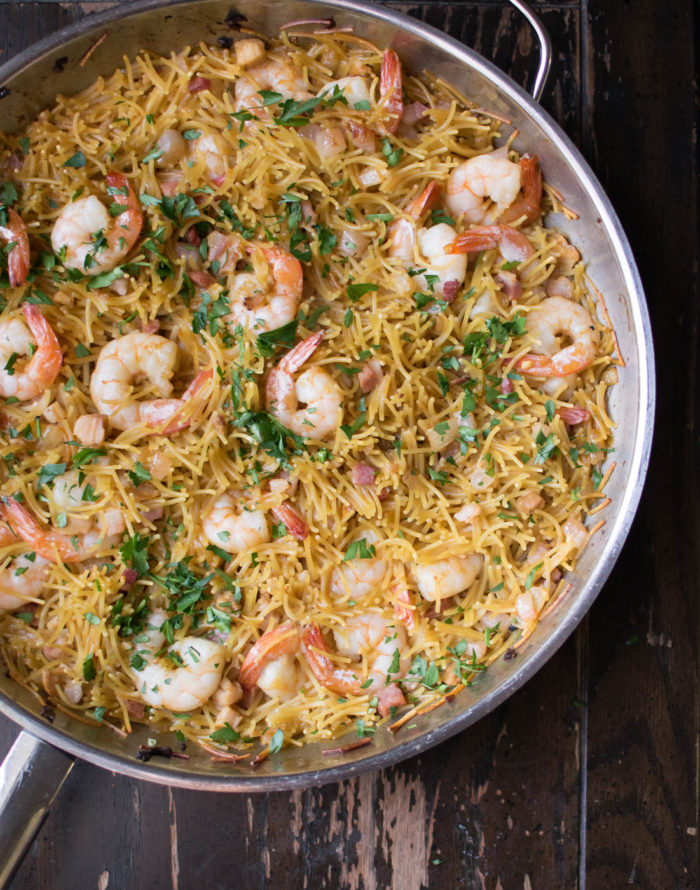 5. Fideuà with Pancetta and Seafood
This dish is like paella, but in pasta form. It's loaded up with pancetta, clams, shrimp, and plenty of spices! If that doesn't sound good to you, I can't help you!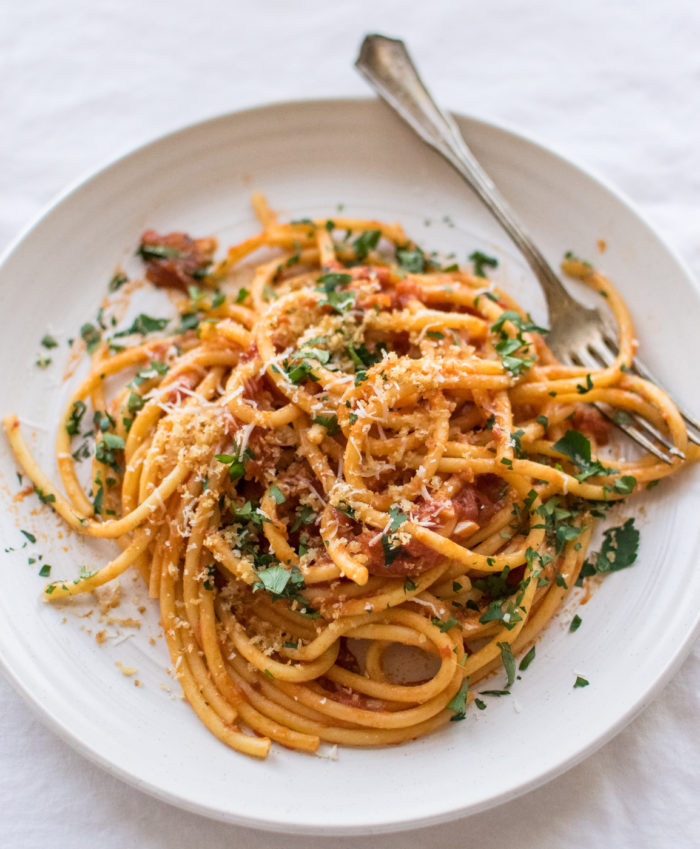 6. Bucatini with Anchovy Tomato Sauce and Pecorino Breadcrumbs
I'm not trying to offend anyone, I'm just saying that if you think you don't like anchovies, you're probably mistaken. Give this pasta a try and lmk.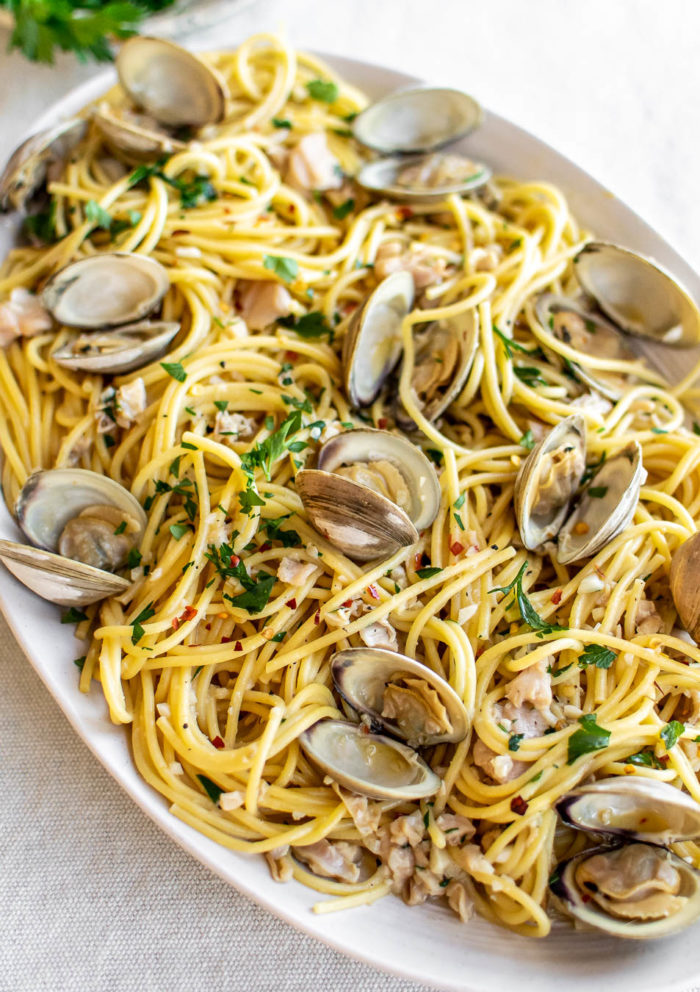 7. Ultimate Spaghetti with Clams
My favorite dish of all time just so happens to be perfect for my favorite holiday of all time! Coincidence? I think not.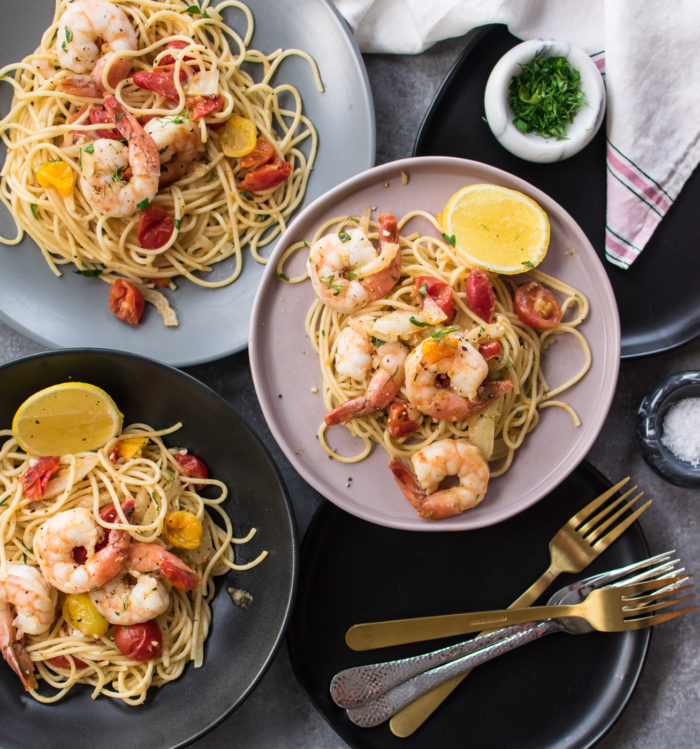 8. Spaghetti with Shrimp and Fennel
This recipe is easy, simple, and fresh. The fennel makes it extra special!
9. Linguine with Sardines and Fried Caper Gremolata
Can't go wrong with this one. The fried caper gremolata is everything!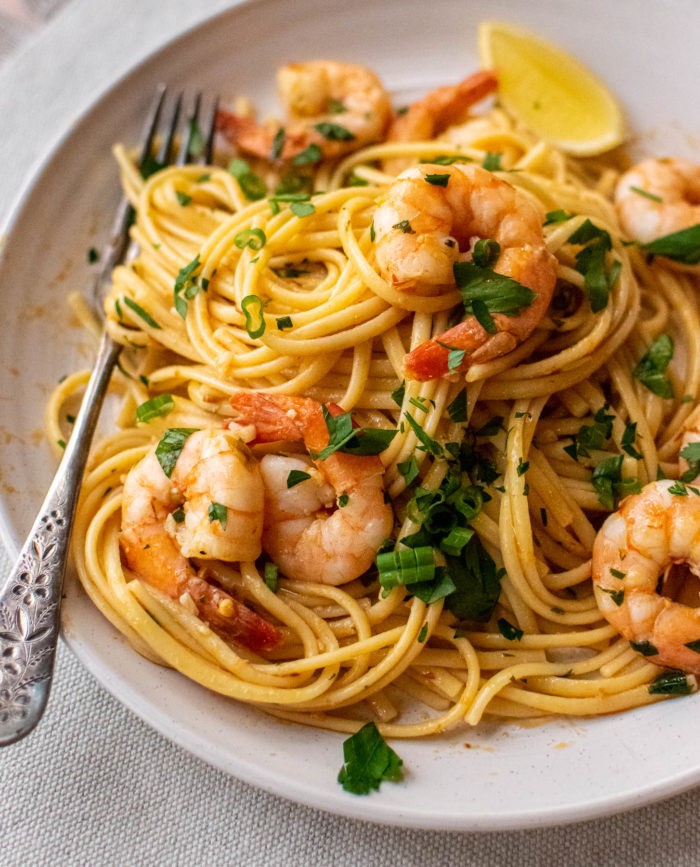 And finally, this spicy spin on a classic, shrimp scampi! This is another dish that can be served with or without pasta. Only a lunatic would choose the latter.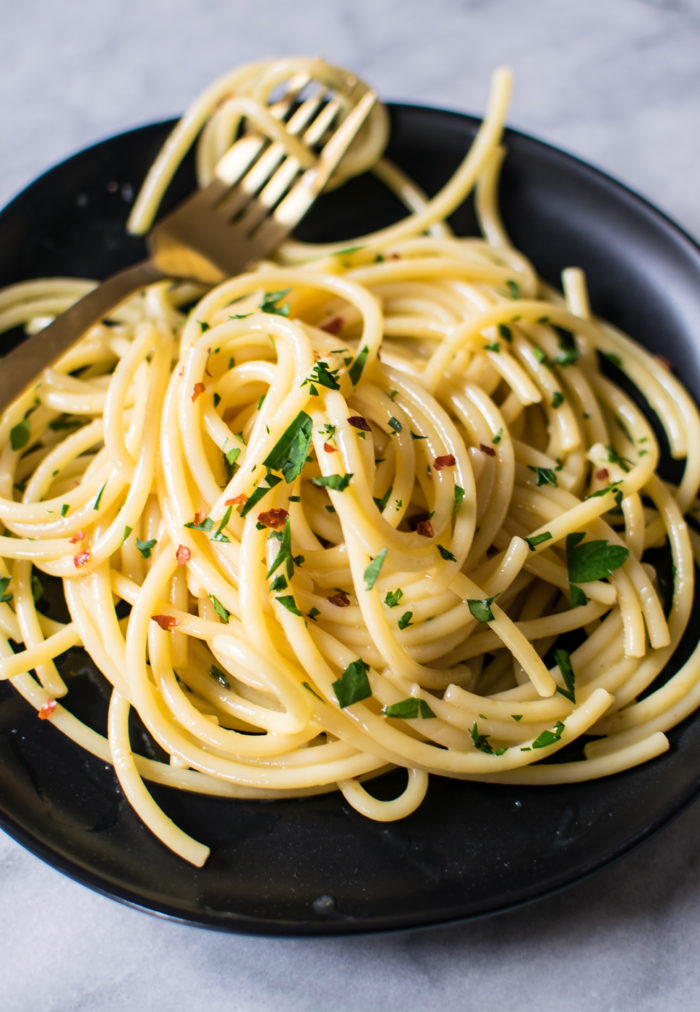 And one for good luck: Anchovy Carbonara
Carbonara is easily one of the most loved pasta dish there is! I gave the classic a little anchovy twist. This might not be the best choice if you're cooking for a crowd, but if you're doing a small gathering or it's just for two, it'll be perfect!
So there you have it, ten great pasta recipes for The Feast of the Seven Fishes! Make one, two, hell—make all of them—and enjoy the most delicious night of the year!
You might also like