Simple Roasted Cherry Tomatoes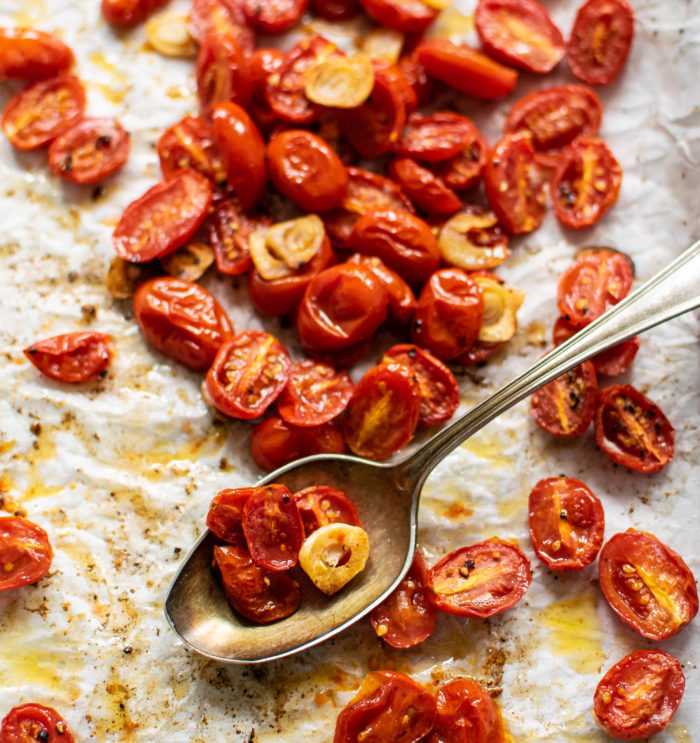 Open my refrigerator and you're almost guaranteed to find a container of roasted cherry tomatoes. Roasted tomatoes can be added to so many different dishes and they are so easy to make!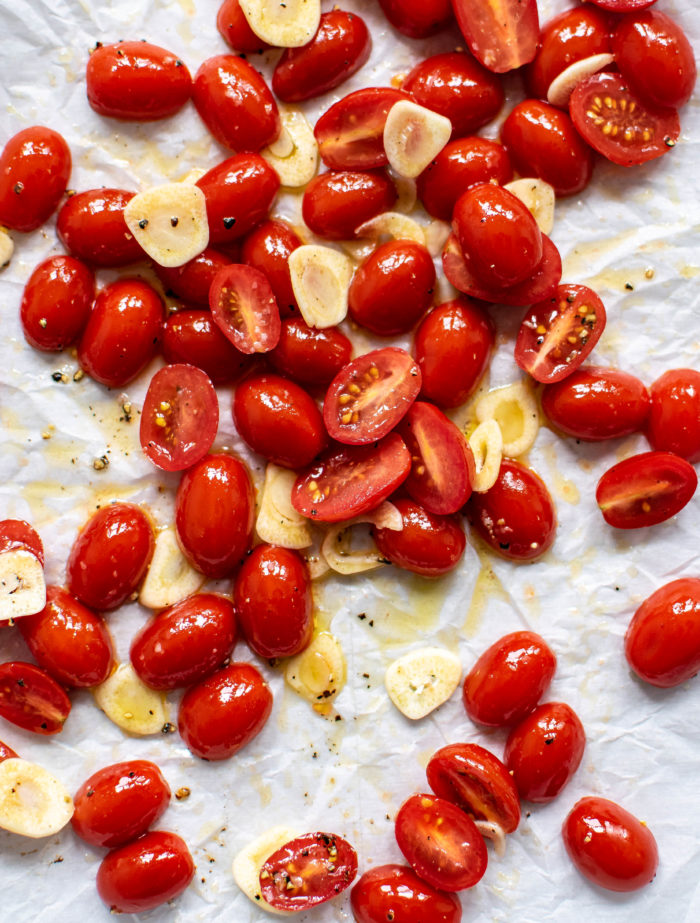 You can roast different types of tomatoes (I used Roma here) but more often than not, I choose the little guys—cherry or grape.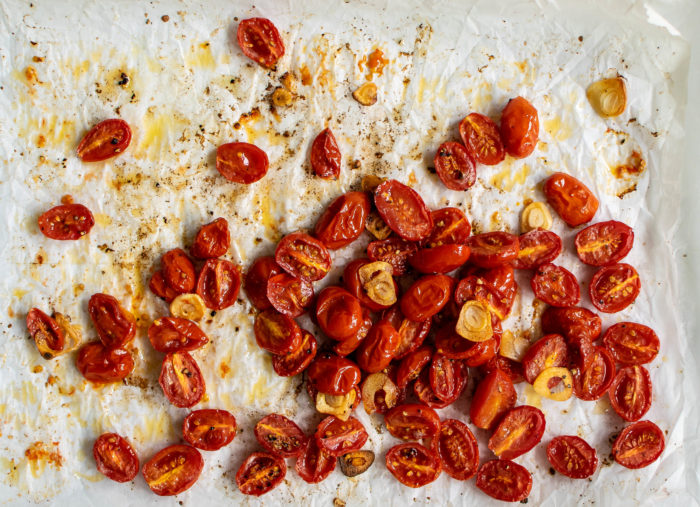 My favorite way to roast tomatoes is simply with sliced garlic, olive oil, salt and pepper. These are ingredients that I always have around and you can never go wrong with those flavors! If you want to jazz up the tomatoes a bit, you can add in some hearty herbs like rosemary, oregano or thyme. Or if you're feeling fancy, try adding a pinch of saffron like I did for this pasta!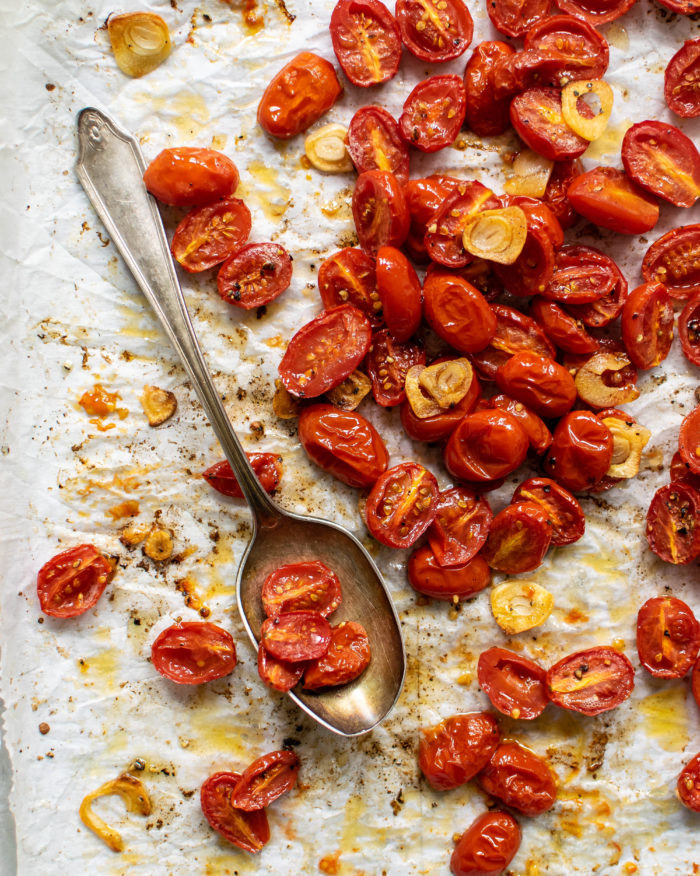 Once you've roasted your tomatoes, you can eat them all immediately, or store them in the fridge for up to a week. These tomatoes are great on sandwiches, avocado toast and eggs, mixed into pasta or soup, and spooned over meat and fish. I promise, once you get into roasting tomatoes on the reg, you'll be so happy you did!
Recipe Summary
Simple Roasted Cherry Tomatoes

Level:

Easy

Servings:

6-8

Ingredients:

2 Pints cherry or grape tomatoes, halved
4 Tablespoons olive oil
3 Cloves garlic, thinly sliced
3/4 Teaspoon kosher salt
1/2 Teaspoon pepper

Instructions:

Pre heat oven to 400 degrees.
In large bowl, toss the tomatoes with the olive oil, garlic, salt and pepper until evenly coated. In a large baking dish or rimmed baking sheet, spread the tomatoes out in an even layer. Roast the tomatoes until shriveled and bursting; about 20 minutes.
Enjoy on everything and anything!