Blender Cherry Tomato Sauce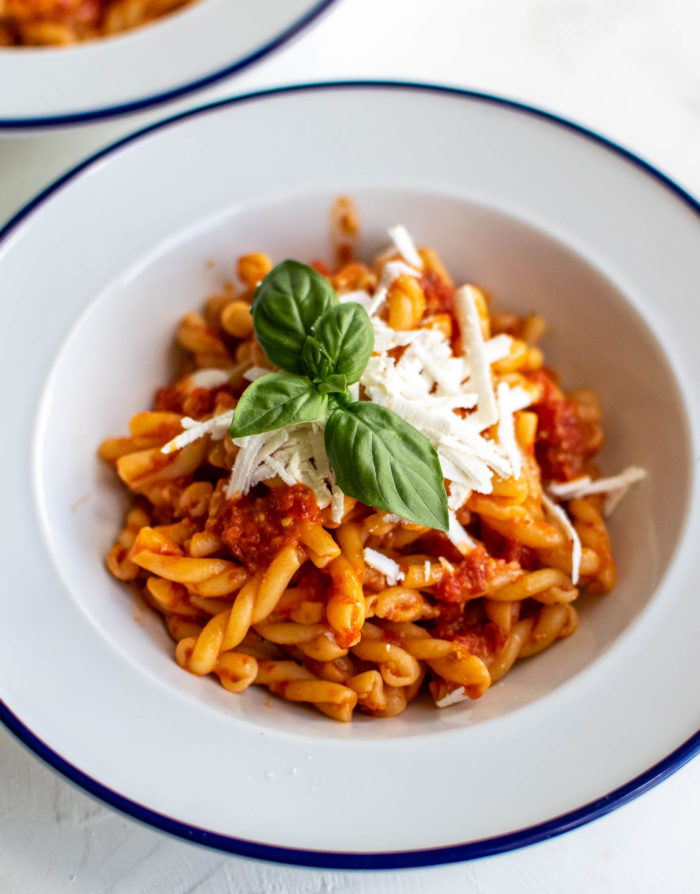 At the very end of summer, when the tomatoes are at their best and sweetest, they don't even need cooking to become a delicious tomato sauce! This no-cook, three ingredient tomato sauce takes just minutes to make and all you need to do is dump everything in a blender!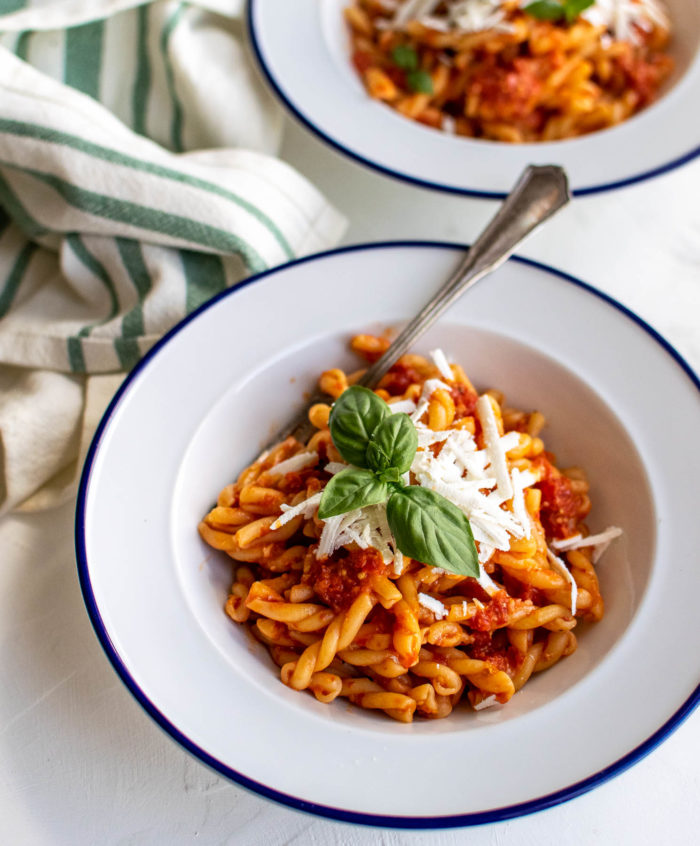 This sauce is so easy that it almost seems like I need to call it a "hack." I mean, blending tomatoes for a minute and having tomato sauce definitely seems like a kitchen hack to me. This particular hack will only be good, however, during tomato season.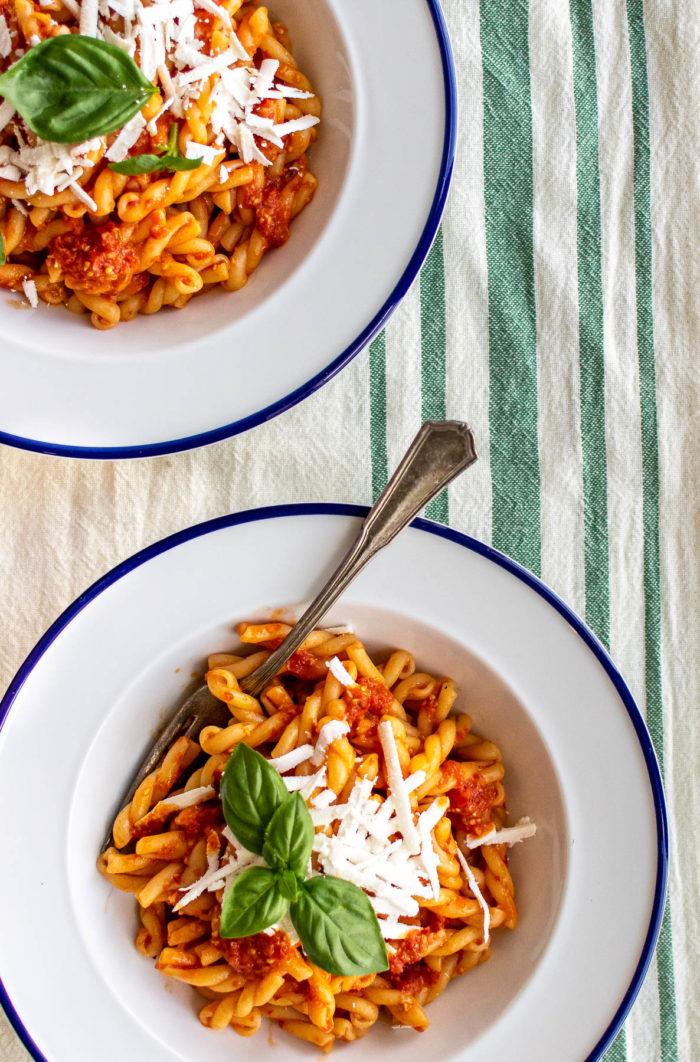 Now, I'm not a tomato snob (I don't think?), and I eat tomatoes out of season, but when you're making a sauce that's raw, you need the absolute BEST tomatoes. You can only have the absolute best tomatoes during peak tomato season. IT'S SCIENCE.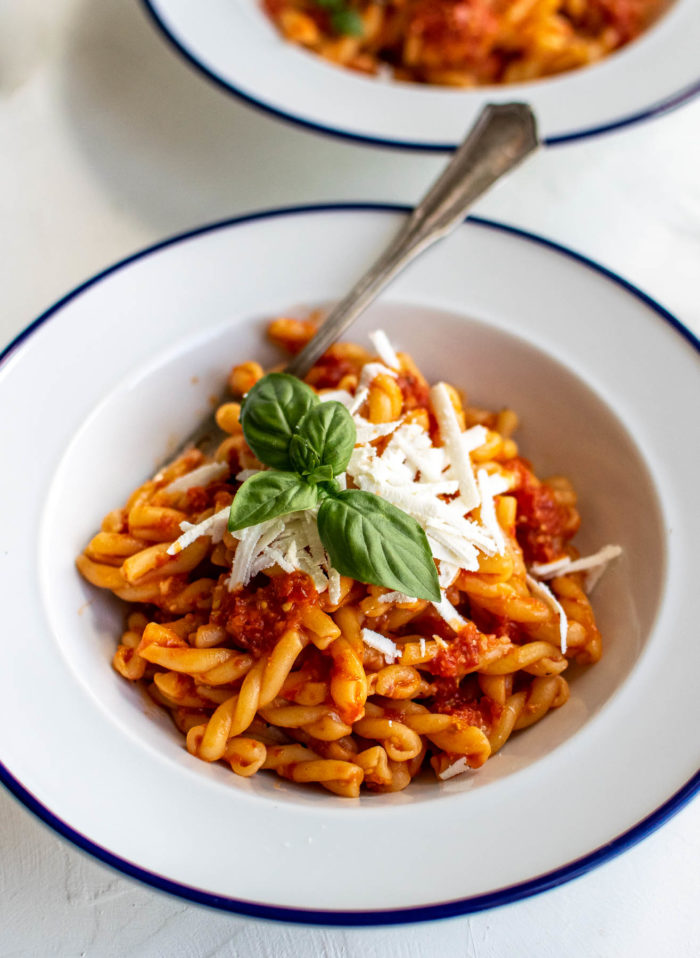 So savor the last moments of summer with the easiest tomato sauce ever! And then toss it with pasta, cheese and fresh basil, of course.
Recipe Summary
Blender Cherry Tomato Sauce

Level:

Easy

Servings:

2-4

Ingredients:

For the sauce

2 Cups ripe cherry tomatoes
1/4 Cup olive oil
1/4 Teaspoon kosher salt
1 Clove garlic (optional)

For serving

1/2 Pound short pasta such as gemelli or rigatoni
1 Tablespoon unsalted butter
Ricotta Salata, coarsely grated
Fresh basil, torn
Flaky sea salt such as Maldon

Instructions:

Put the tomatoes, salt and garlic (if using) in a blender or food processor and pulse a few times until tomatoes are broken down. Next, blend the tomatoes while slowly streaming the olive oil in until you reach a smooth consistency. Taste and adjust seasoning to your preference.
Cook pasta according to package directions, drain, and toss with unsalted butter. Stir the tomato sauce into the pasta.
Serve with fresh basil, flaky sea salt and grated ricotta salata.
Enjoy the last days of summer!