Spicy Cucumber Salad with Sesame Dressing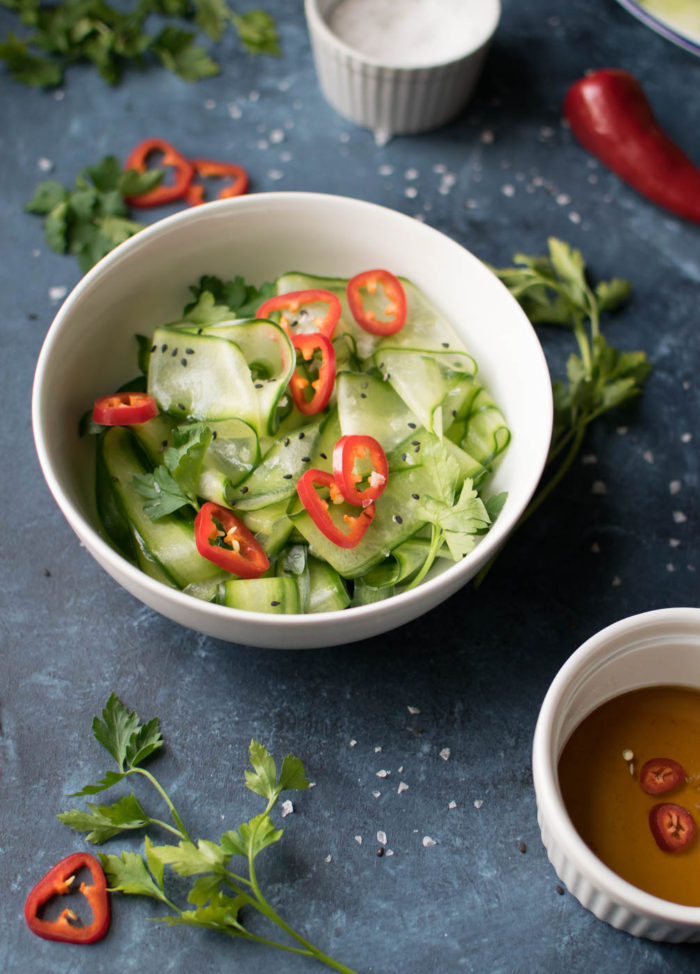 Cucumber salad is one of my favorite things to make because it's so easy to throw together and it's so delicious and refreshing, you almost forget it's actually healthy! Also, it's like really pretty.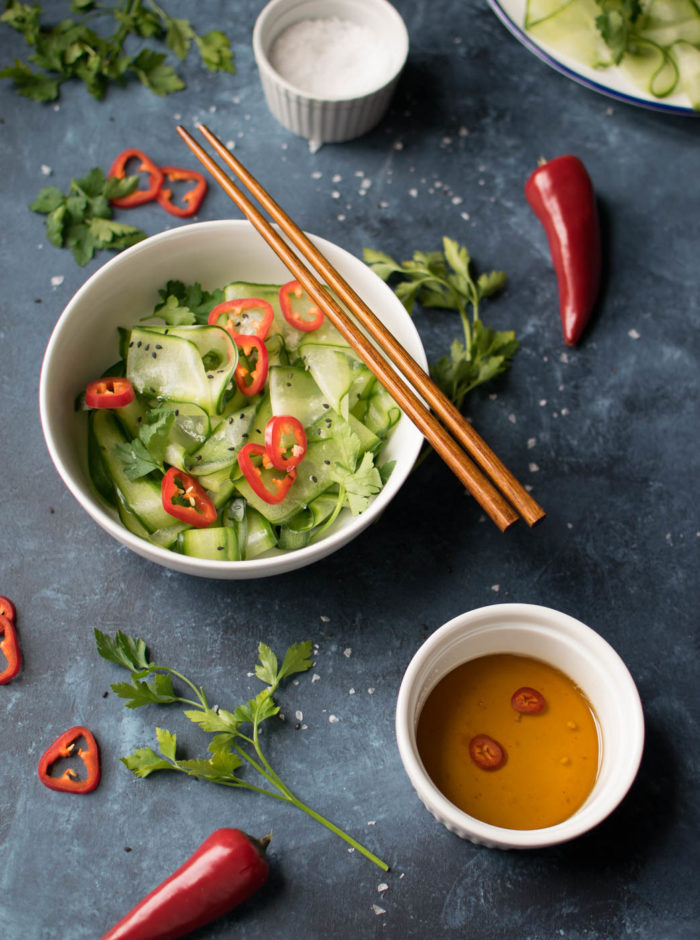 The ribbons of cucumber are fun to eat and easy to make, Just use your Y vegetable peeler! I like to use fresno peppers in this salad for a good spicy kick and a pop of color. If you can't find fresnos, jalapeños will work just fine!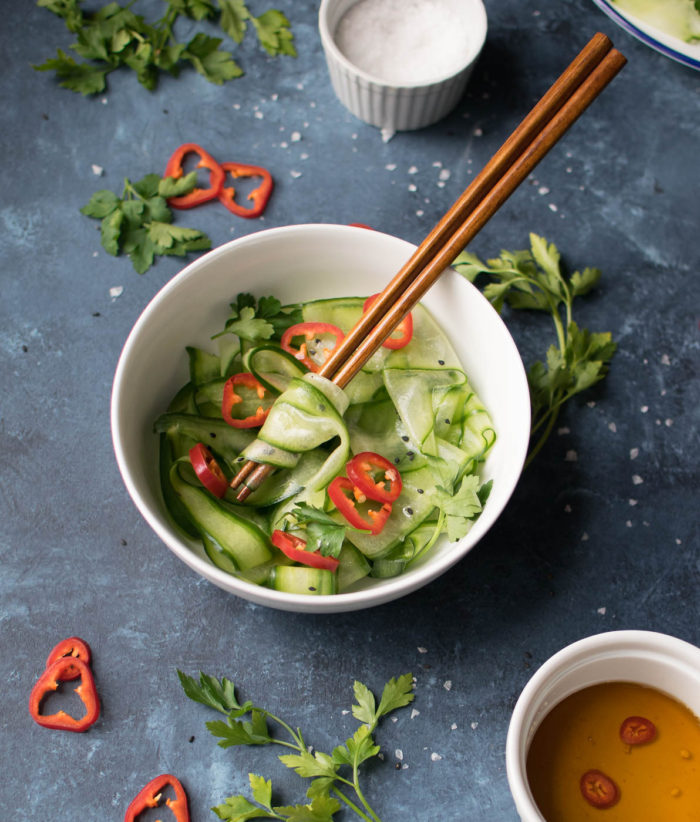 The sesame dressing is the perfect combo of sweet and sour thanks to the honey and rice vinegar. Just be careful not to over dress the salad because you want to be able to taste the cucumber. Top with sesame seeds, flaky salt and parsley or cilantro and you've got a gorgeous, tasty and healthy salad!
Recipe Summary
Spicy Cucumber Salad with Sesame Dressing

Level:

Easy

Servings:

2

Ingredients:

Salad

1 English cucumber peeled into ribbons
1 Fresno pepper, sliced
Parsley or cilantro
Sesame seeds
Flaky salt such as Maldon

Sesame Dressing

1 1/2 Tablespoons sesame oil
1 Tablespoon rice vinegar
1 Teaspoon honey
Pinch of salt

Instructions:

With a Y vegetable peeler, slice the cucumber into ribbons. If You don't have a Y peeler, you can use a spiralizer or whatever tool you've got to make veggies into noodles. Toss the cucumber ribbons and fresno peppers in a bowl with a pinch of salt and a sprinkling of sesame seeds.
Put all the ingredients for the sesame dressing in a small bowl and whisk to combine. Lightly dress the salad and top with parsley or cilantro and more sesame seeds.
Enjoy!