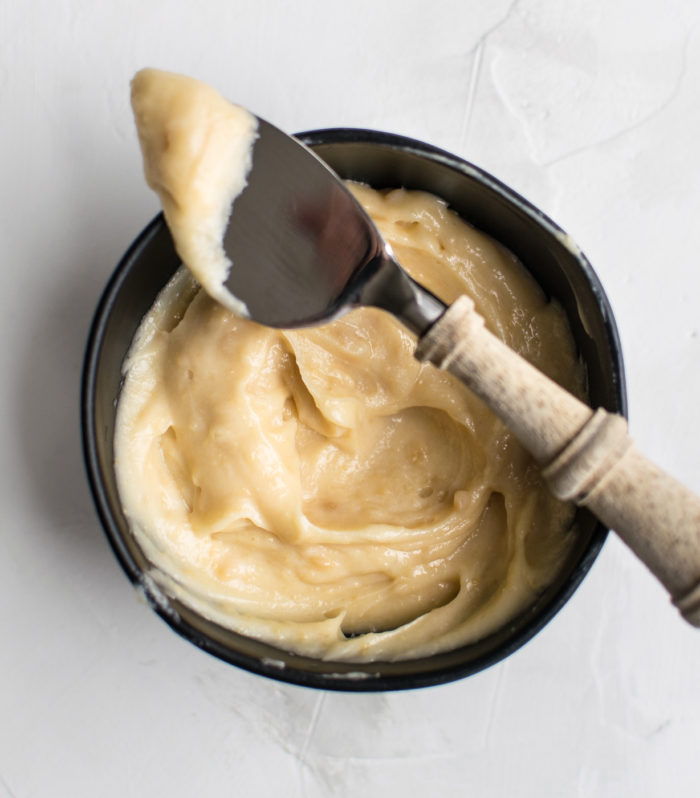 Miso butter is going to be your new favorite thing! We all (I hope) enjoy miso dishes when we're out at a restaurant, but now that miso is so easy to find at grocery stores, why not use it at home?
This miso butter could not be easier to make—you literally just mix the ingredients in a bowl—and it packs so much flavor! You can use this butter in a variety of ways. It's amazing with seafood, veggies, even on toast! And seriously, a good steak with this miso butter and chives is life changing.
Under 5 ingredients and under 5 minutes to make, what are you waiting for?! Miso it up!
Recipe Summary
Miso Butter

Level:

Easy

Servings:

6

Ingredients:

1 Stick (4 ounces) unsalted butter, at room temperature
2 Tablespoons white miso
2 Teaspoons rice wine vinegar
1 Clove garlic, crushed or very finely minced
Pinch of pepper (optional)

Instructions:

Mix all of the ingredients together in a bowl until well combined.
Enjoy!