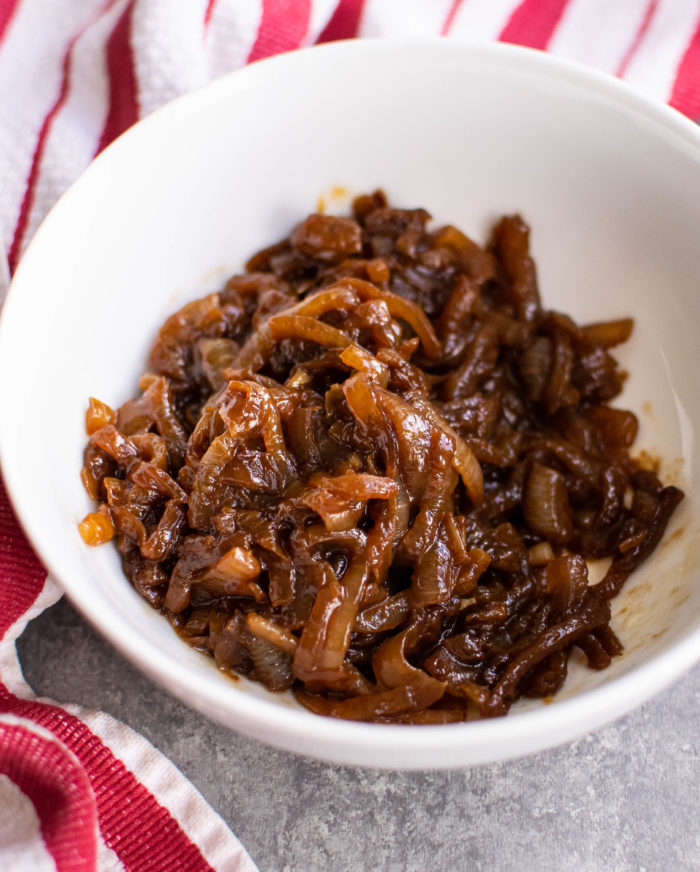 Caramelized onions are that special element that can transform ordinary dishes into magically delicious flavor bombs. Okay maybe that was a bit dramatic, but they are indeed very delicious.
Caramelized onions will keep in the refrigerator for about a week so whip up a batch and upgrade your sandwich, pizza, pasta, egg, and burger game!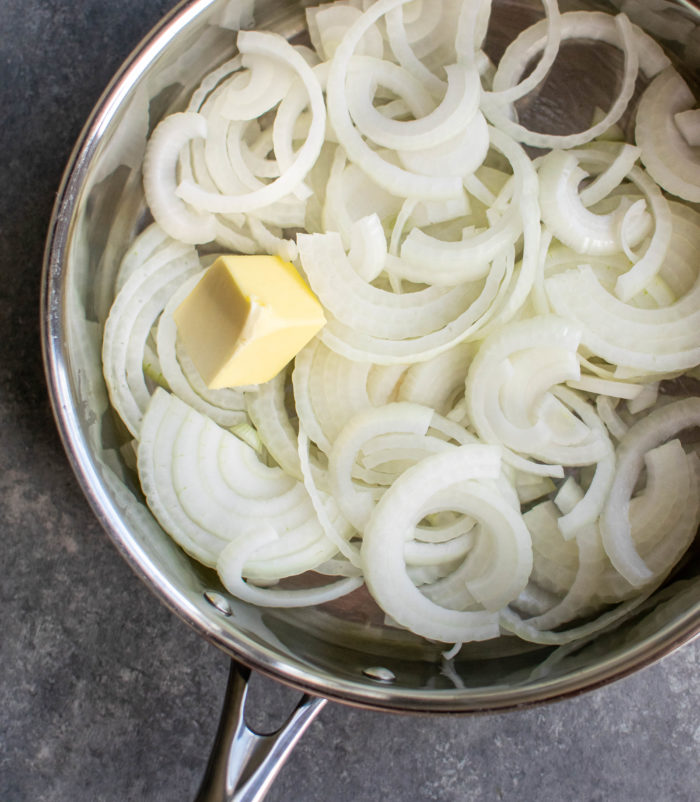 They are also easy to make! Something that stopped me from making caramelized onions earlier in my cooking career was that I thought they would be difficult to make. In actuality, they are incredibly easy to make and only need 4 ingredients, one of which is water!!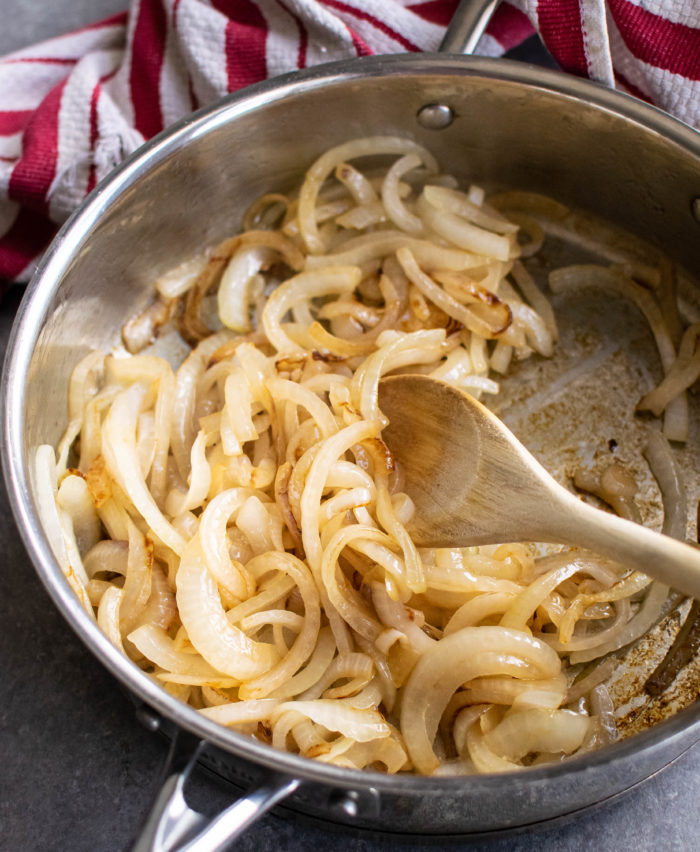 Easy and simple, yes, but one thing caramelized onions do need is time. Some recipes will try to tell you that you can make them in 10 or 15 minutes. That is…a lie. You might get some fried onions in that time, but caramelized? No. For the onions to truly caramelize, they'll need about 45 minutes to an hour. But remember, the effort involved is very minimal and the reward is rich, sweet, almost jammy onions. The best!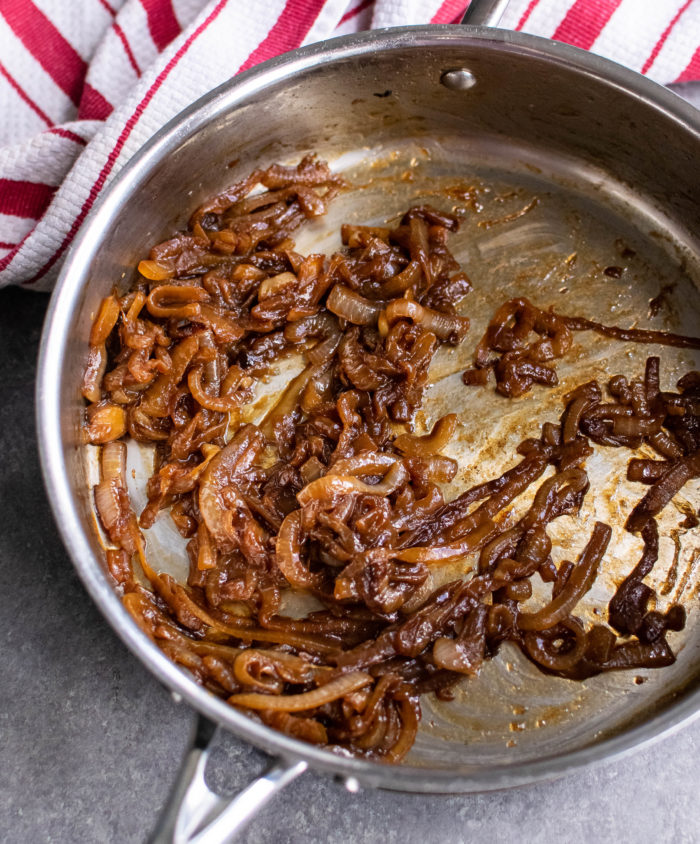 You want to end up with onions that are a rich brown color. See how dark they get? When they're truly caramelized, they'll be dark in color, and will have shrunk to about a third of their original size. This is a small batch recipe so if you're cooking for a larger group, double, triple or quadruple the recipe!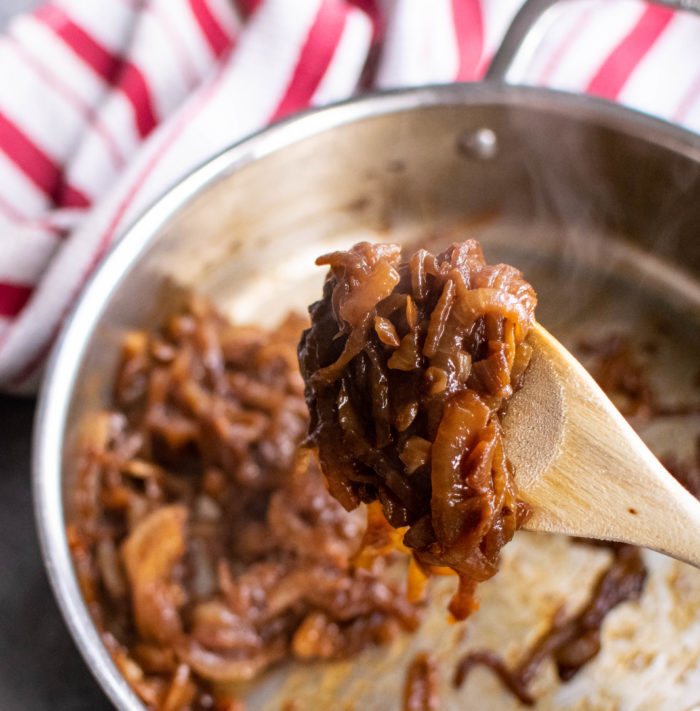 This recipe is for very basic, simple caramelized onions but if you want to jazz them up a bit, there are a couple add-ins that'll do the trick! At the very end of cooking, you can add a splash of balsamic vinegar, a splash of fish sauce, some sugar, or some smoked paprika. Feel free to play around with different flavors—go wild!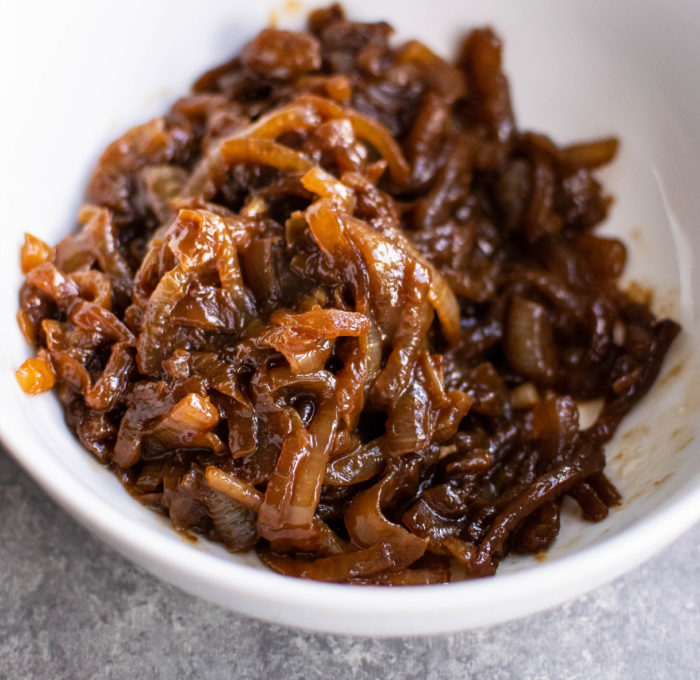 So if you have onions, butter, water, salt and about an hour, do yourself a favor and whip up a batch of caramelized onions! Then proceed to put them on everything.
Recipe Summary
Easy Caramelized Onions

Level:

Easy

Servings:

4-6

Ingredients:

2 Large yellow onions, thinly sliced
2 Tablespoons unsalted butter
1/2 Cup water
Kosher salt

Instructions:

In a large stainless steel skillet, heat the butter over medium heat. Add the onions and stir until evenly coated with the butter. Cook the onions, stirring every 5 minutes, for 20 minutes. Be careful not to burn the onions.
Add the water, stir, and continue to cook for another 20-30 minutes; stirring occasionally. Season with kosher salt to taste.
Enjoy on your favorite dishes!