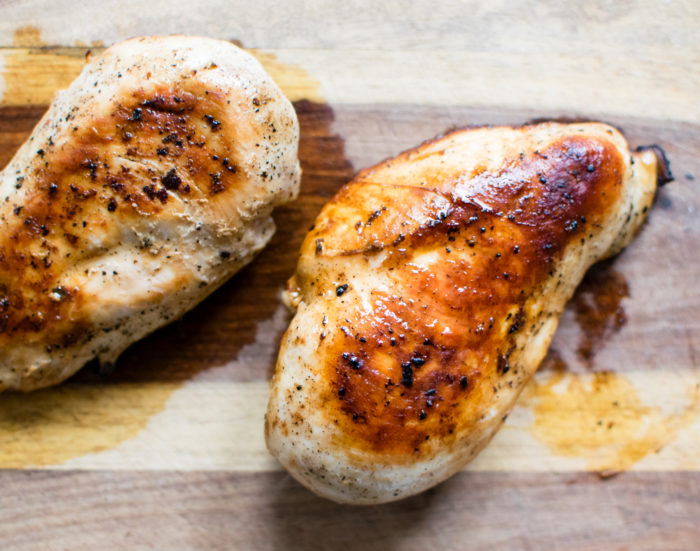 I used to hate cooking chicken breasts. It seemed impossible to have them turn out anything but dry without marinating them for a long time. So, what about when dinner is supposed to be on the table and I forgot to marinate the chicken? Enter, the casual brine.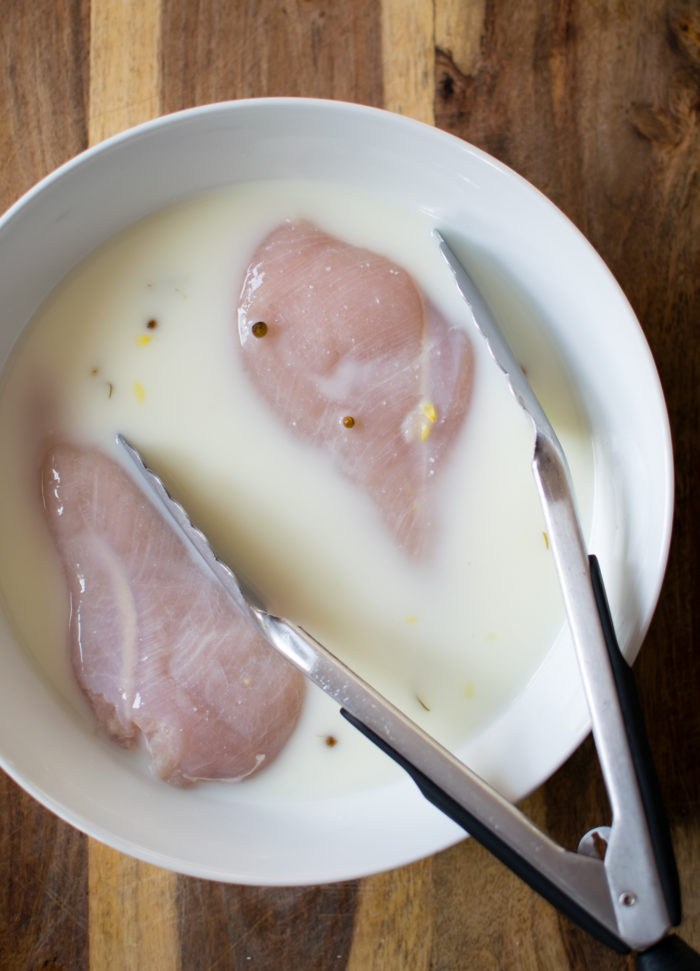 *This post may contain affiliate links. See disclosure for further details.
I call it the casual brine because it only takes 20 minutes in a bowl on the counter. It's super easy—super casual. All you have to do is combine buttermilk and pickle juice in a bowl, season your chicken breasts with salt and pepper, and then put them in the bowl with the liquid. The chicken breasts sit in the liquid for 20-30 minutes while you fix the rest of your dinner (or do whatever) and then they're ready to be cooked!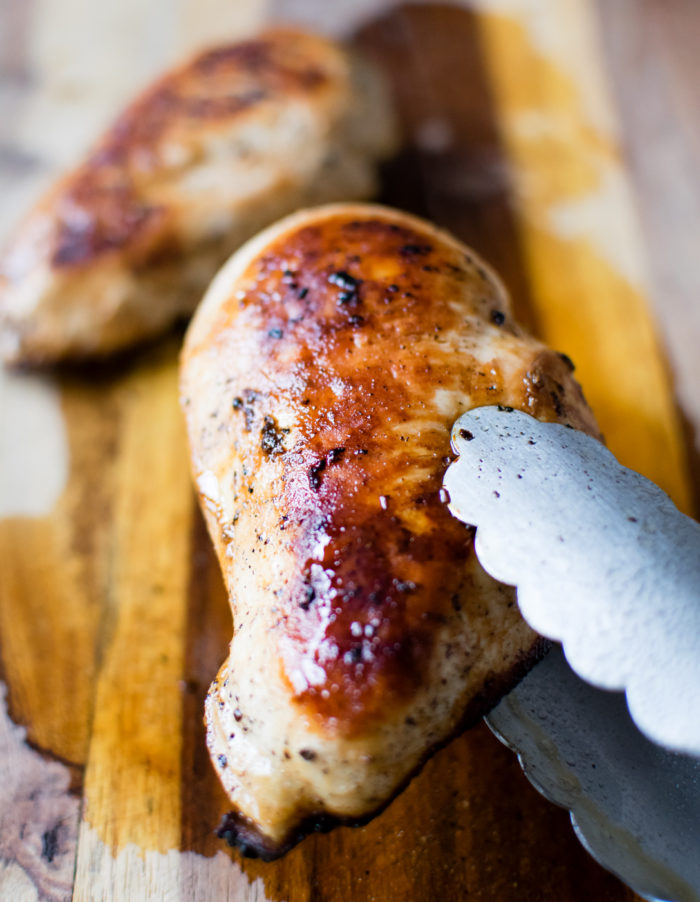 You can use whatever pickle juice you have on hand (you've got a jar of pickles in your fridge, right?) and it doesn't matter if some of the peppercorns or dill get in the bowl with the juice. If you don't have buttermilk you can use kefir. If I'm using kefir, I add a little water to thin it.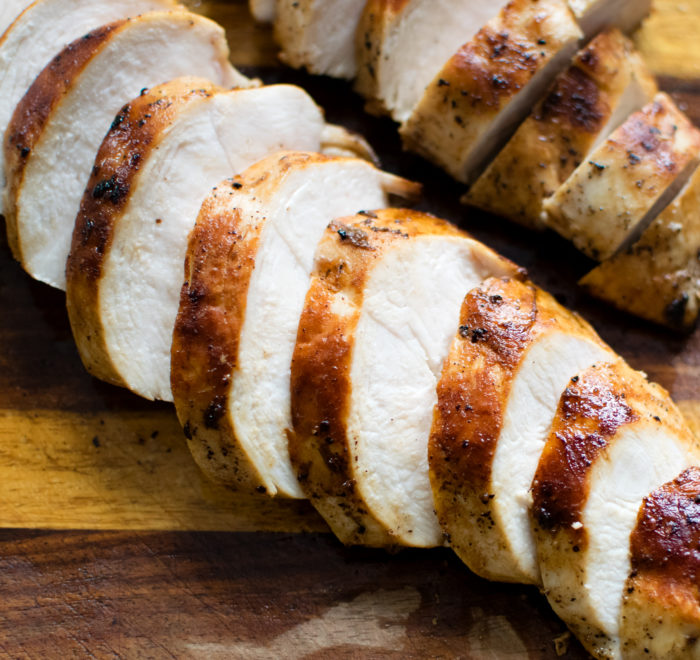 I like to cook the chicken in a cast iron pan. You don't have to do it that way, but you'll get that nice brown color you see in the photos if you do. I'm just saying.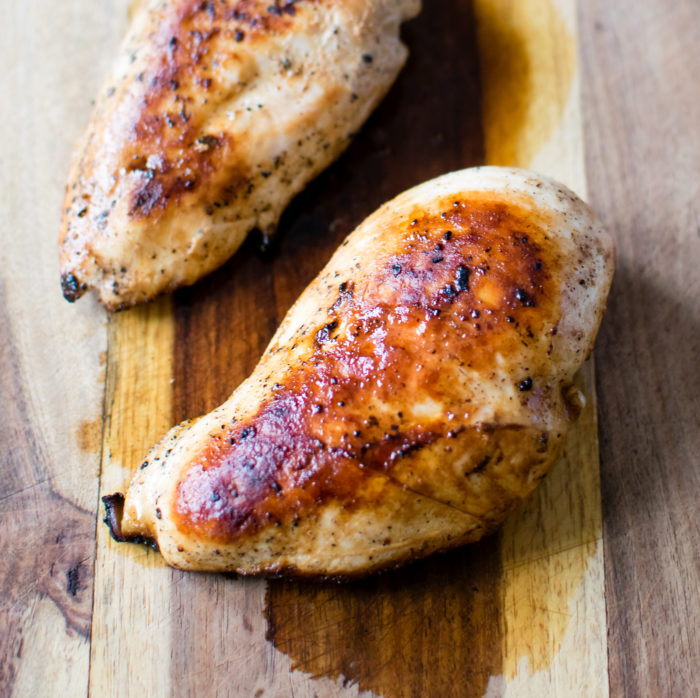 Ever since I first made chicken this way, I haven't stopped. If you want juicy chicken breasts fast, use the casual brine!
You might also like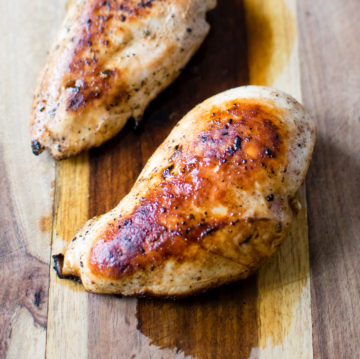 How to Make Juicy Chicken Breasts: The Casual Brine
This easy brine will give you juicy chicken breasts, every time!
Ingredients
2

Skinless, boneless chicken breasts

1

Cup

buttermilk

¼

Cup

pickle juice

Salt and pepper

Oil

for cooking
Instructions
Mix the buttermilk and pickle juice in a large bowl. Season the chicken with salt and pepper. Place the chicken breasts in the bowl and make sure they are covered in the liquid. Let the chicken sit in the bowl for 20 to 30 minutes.

Heat a little bit of oil in a cast iron pan over medium heat. Cook the chicken for about 5 minutes on each side or until cooked through. Let rest for 5 minutes before serving.