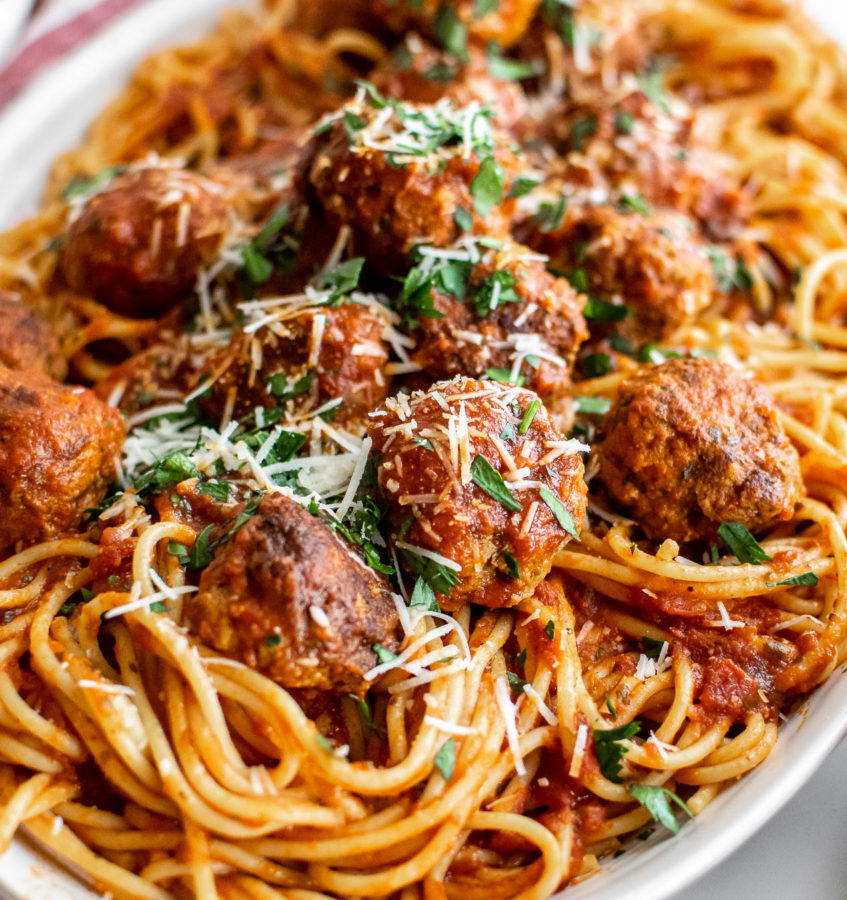 Everybody needs a good recipe for Classic Italian Meatballs. This recipe is simple, easy and full of delicious, meaty flavor! Read through the post for tips on how to make the tastiest meatballs!
Make a batch of these meatballs and simmer them in a simple sauce—instant dinner! You can choose to toss them with spaghetti for the Italian American classic, Spaghetti and Meatballs, or just eat them on their own. Maybe a piece of crusty bread for good measure. Gotta have those carbs!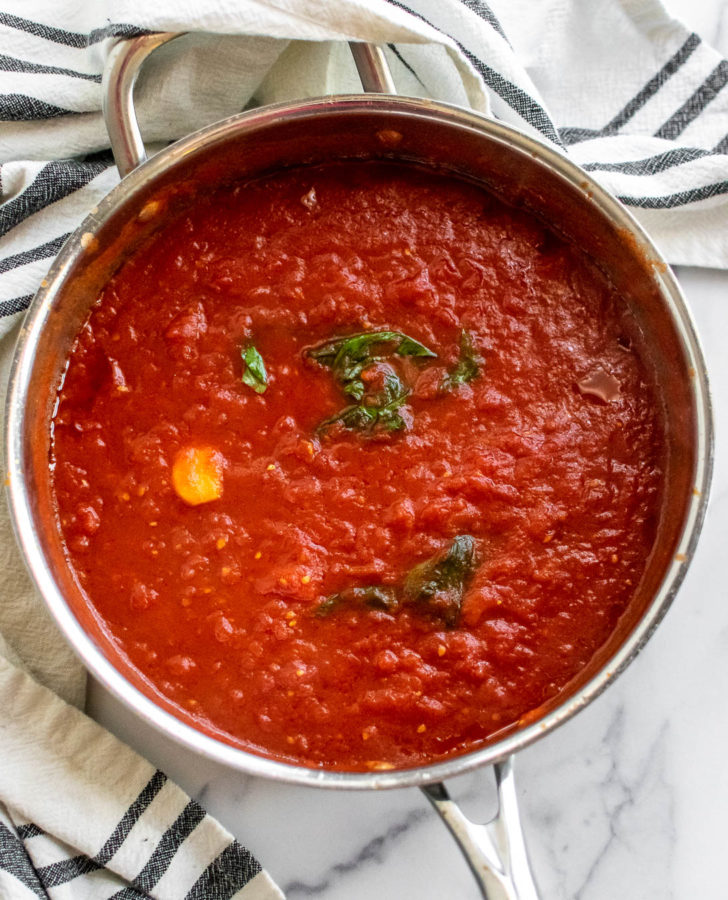 *This post may contain affiliate links. See disclosure for further details.
I usually simmer these meatballs in a simple marinara sauce to let the meatball flavor really shine. An added bonus is that this sauce is super easy to make! Of course, you can use your favorite store bought sauce if you prefer.
For this recipe, I use a combination of pork and beef. This meat combination will give you great flavor, texture, and fat content. You can also use a combo of pork, veal, and beef (sometimes called meatloaf mix) if you want!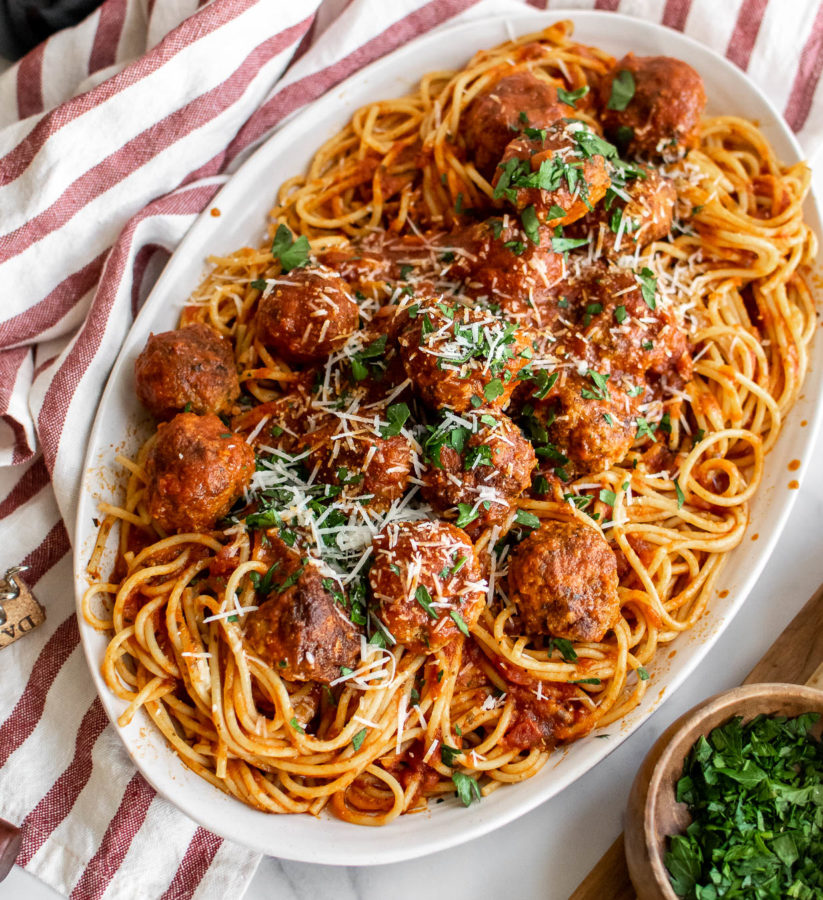 I like to keep the add-ins for the meatballs very simple. Garlic, fresh parsley, and Pecorino Romano are my stars! Be sure to use fresh Italian flat leaf parsley instead of dried, it adds a much better flavor.
One element that keeps the meatballs from becoming tough is the panade, which is a mixture of breadcrumbs and liquid. I like using panko breadcrumbs and milk for the panade. Panko breadcrumbs (or Japanese breadcrumbs) are a bit lighter than traditional breadcrumbs which I think helps give the meatballs a better texture. You can use plain breadcrumbs instead, or make your own if you prefer!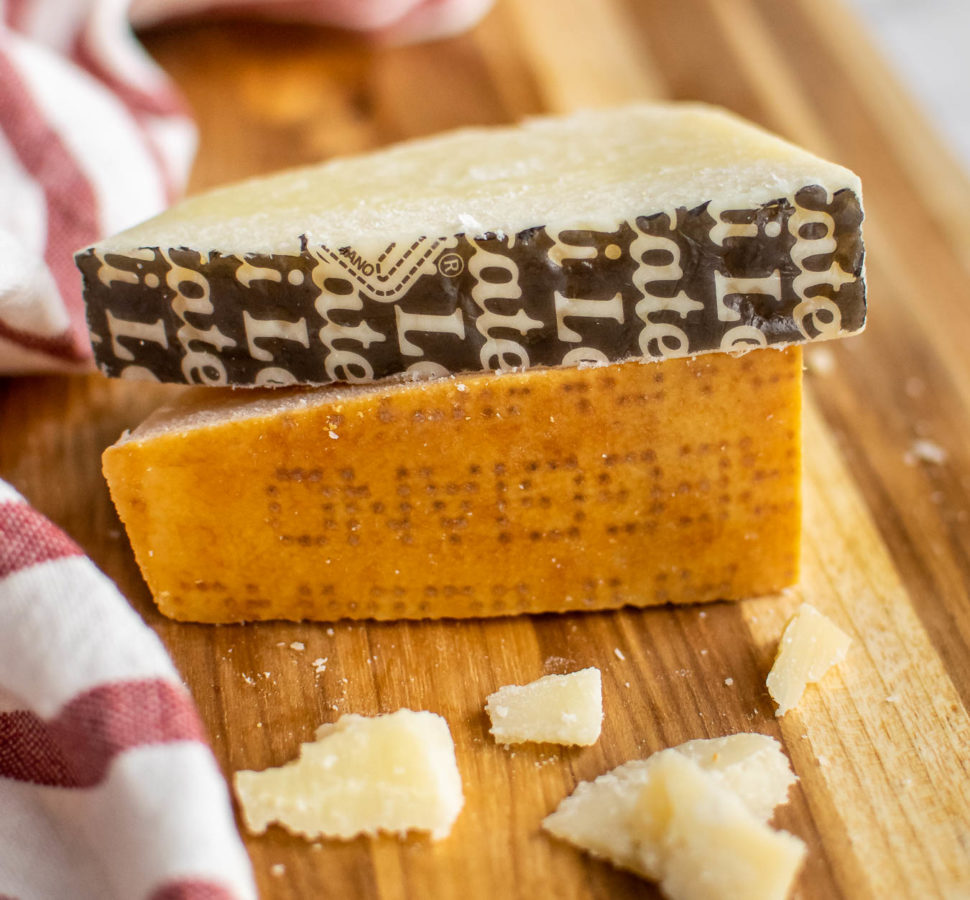 What about the cheese? I like using Pecorino Romano in my meatballs as opposed to Parmigiano Reggiano because, to be honest, I just like it better! Pecorino has a great salty/tangy bite that just adds a lot of flavor. This is not to say I don't love Parm, I do! I just usually choose Pecorino instead. And honestly, I don't think Pecorino gets enough respect around here! If you prefer Parm, you can use that instead, although, I always recommend making the recipe as written the first time. The best quality Pecorino usually has a black rind, so look for that when shopping—I love Locatelli brand!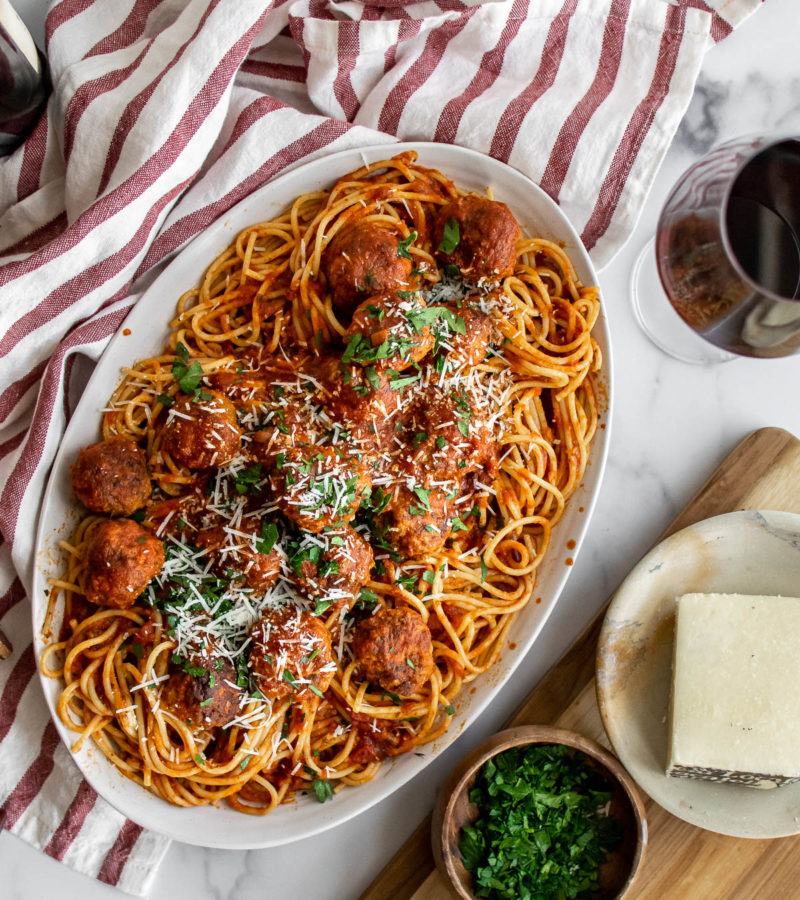 Serve it all up with some Italian wine and make sure to have extra fresh parsley and Pecorino out. You can serve these meatballs with pasta or without, obviously I chose with!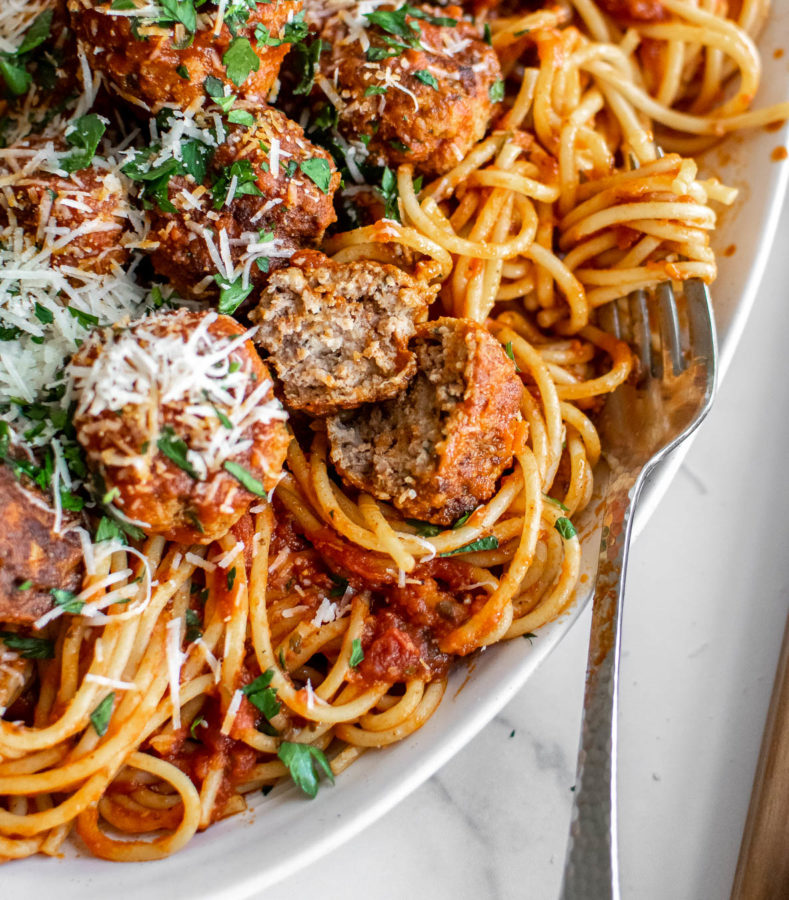 Perfect, tender meatballs every time. Yum!
You might also like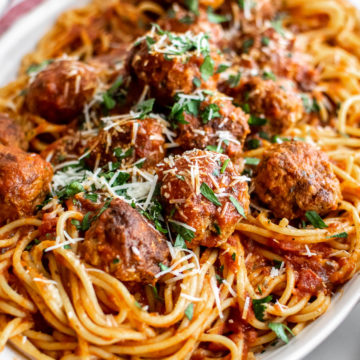 Classic Italian Meatballs
Everybody needs a good recipe for Classic Italian Meatballs. This recipe is simple, easy and full of delicious, meaty flavor!
Ingredients
1

Pound

ground pork

1

Pound

ground beef

85% lean

2

Large eggs

1

Cup

panko breadcrumbs

¾

Cup

milk

3

Cloves garlic

finely minced

1

Cup

Pecorino Romano

¼

Cup

fresh Italian flat leaf parsley

minced

1 ½

Teaspoons

kosher salt
Instructions
Make the panade. In a small mixing bowl, combine the breadcrumbs and the milk. Stir and let sit until the breadcrumbs have soaked up the milk and softened; 5 minutes.

To a large mixing bowl, add the pork, beef and eggs. Add the panade, Pecorino, parsley, garlic and salt. Using your hands, mix the ingredients until evenly combined, being careful not to over work the meat.

Roll the mixture into meatballs (I like making them a little bigger than a golf ball).

Heat olive oil in large skillet over medium high. In batches, sear the meatballs on all sides until a brown crust forms. Add the seared meatballs to a simmering pot of marinara sauce to finish cooking.

Serve on their own or with pasta. Top with more Pecorino and fresh parsley.