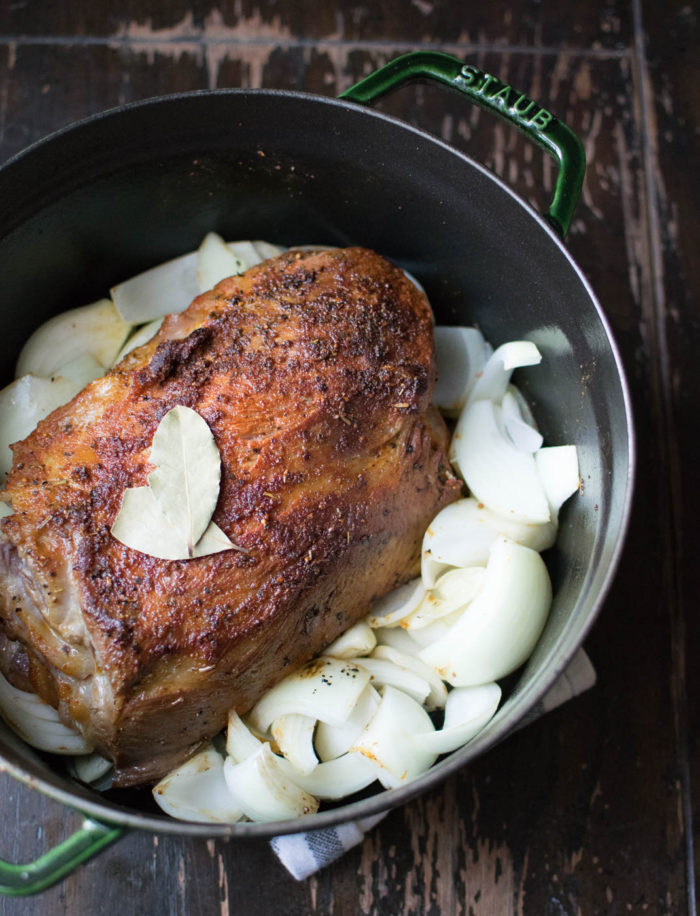 I have pretty strong feelings for slow cooked pork. We're in a pretty serious relationship. Like, me and this Cuban Pork are fully committed and in a Facebook official relationship. The recipe I'm sharing today, this basic, easy pulled pork, is my side piece. Don't tell my main! No really, this is the easiest recipe for pulled pork. Not a lot of thought or effort goes into this recipe but it packs tons of flavor!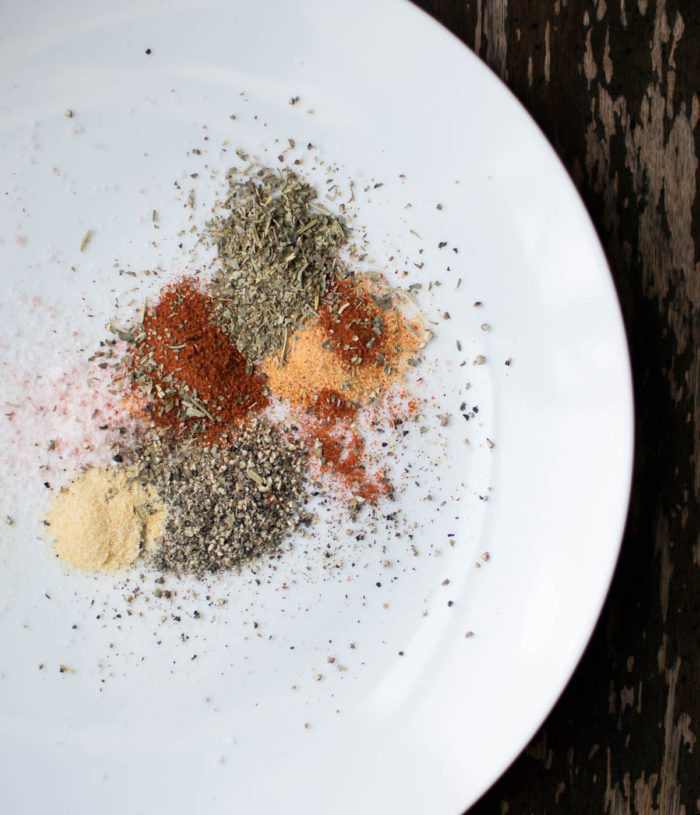 The rub I use for this pork is pretty simple. You want some color, some salty stuff, some garlicky stuff, some herby stuff…you know, the usual. One thing I included in the rub as optional is a Goya Sazón seasoning packet. Lets just say I got this tip from a very trustworthy food source and it has not disappointed yet! Of course you can make the pork without it but if you're grocery shopping and you see a box of Goya sazón packets (the orange box) I recommend grabbing one! or two, or three.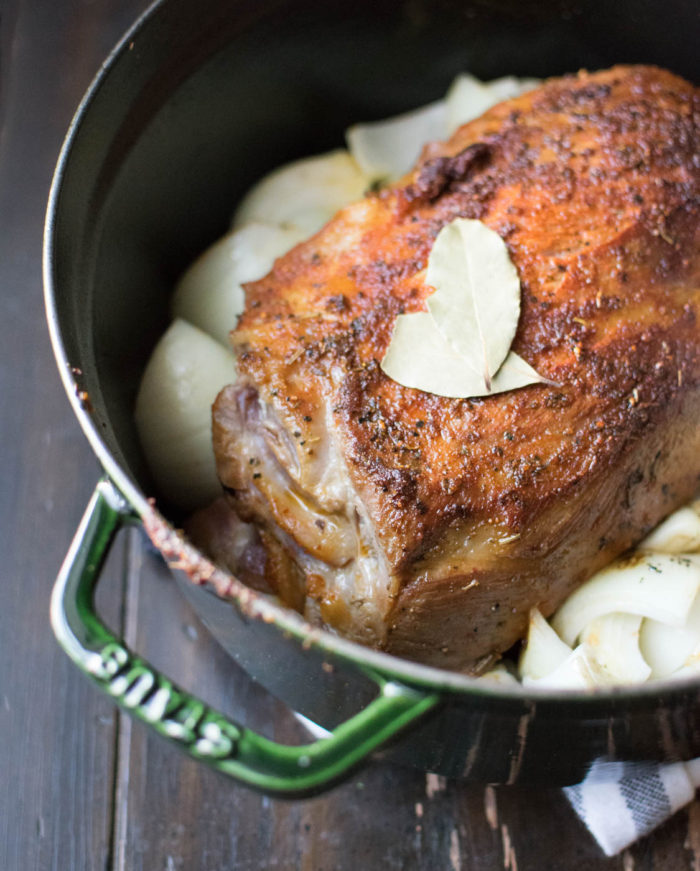 I like to make a big batch of this pork on Sunday and then use it throughout the week in a variety of ways. I'll throw some in a skillet to crisp it up a bit and have it with eggs in the morning, use it for sandwiches for lunch and eat it on pizza or in tacos for dinner. And those are just the obvious ways, you can definitely get creative with this pork. Last week I made these insane loaded nachos!
I want to see how creative you get with this pulled pork! Tag #CarolynsCooking on any social media posts!
Recipe Summary
Basic Pulled Pork

Total Time


4 Hours, 10 Minutes

Level:

Easy

Servings:

6

Ingredients:

Dry Rub

2 Tablespoon coarse salt
1/2 Tablespoon pepper
1/2 Teaspoon garlic powder
1 Teaspoon Lawry's seasoned salt
1 Teaspoon paprika
1 Teaspoon Dried Oregano
1 Packet Goya Sezon (optional)

Other

2-3 Pound Pork Shoulder
1 Yellow onion, sliced
3 Cloves garlic, smashed
1 Tablespoon oil
2 1/2 Cups water
3/4 Cup Apple Cider Vinegar
2 Bay Leaves

Instructions:

Pre heat oven to 300
Mix all of the dry ingredients together and rub the pork with it.
Meanwhile, heat the oil in a large dutch oven. When the oil is hot, sear the pork on all sides. Nestle the onions and garlic around the pork. Add the water and vinegar to the pot along with the bay leaves and bring to a boil.
Cover and place pot in oven. cook for 3-4 hours or until fork tender.