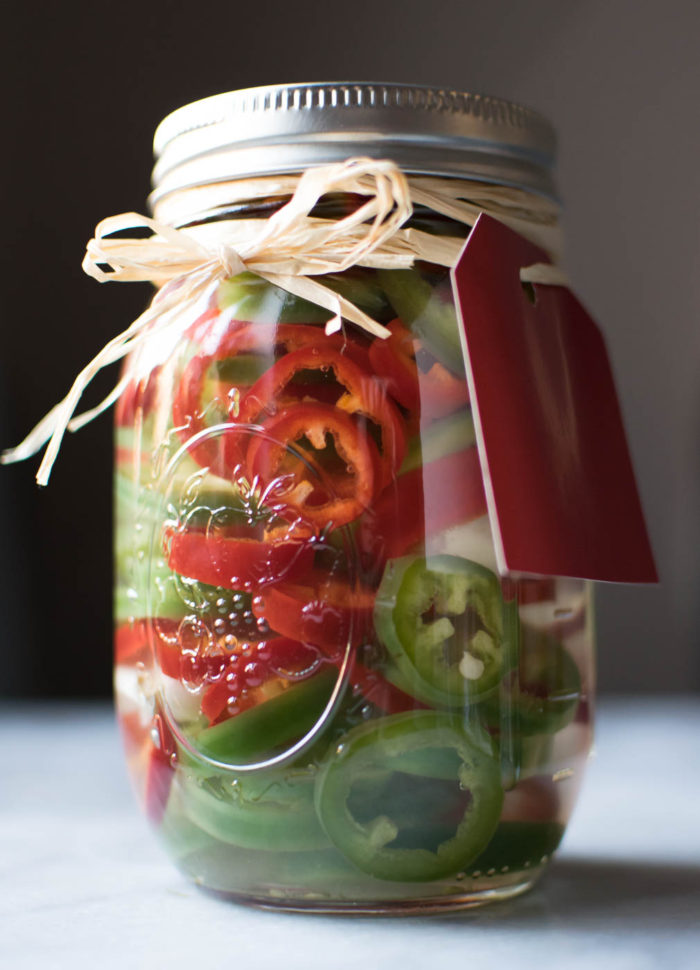 Pickled peppers = perfect present. These are so easy and inexpensive to make and, most importantly, they're delicious! I've given these peppers as gifts many times and they've always been a hit!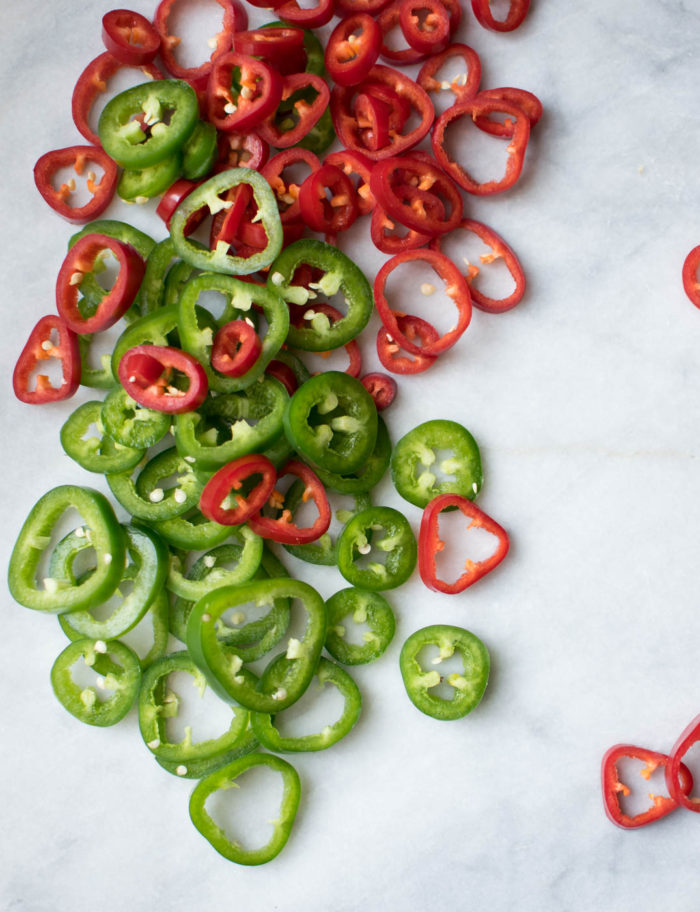 *This post may contain affiliate links. See disclosure for further details.
This recipe is for a mix of Fresno and Jalapeño peppers. These peps are around the same level of spiciness and, for everyone who celebrates Christmas, they're red and green so they're particularly festive! If you can't find Fresno peppers or you had another pepper in mind, go ahead and use whatever you like! The pickling liquid will work for whatever pepper you choose.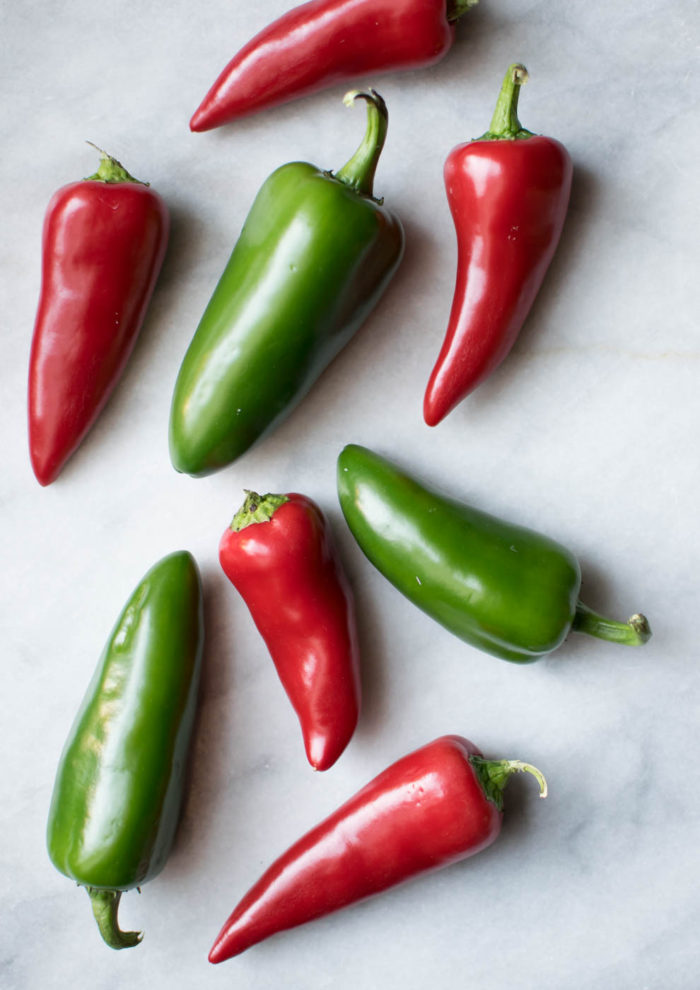 One thing to note is that these are refrigerator pickles! That means they go straight into the fridge and can be eaten over the next month. This is important to tell the person you're gifting them to so that they don't put them in the pantry like canned pickles. The last thing you want to give someone for the holidays is botulism, ya know? That would be no bueno. I like to write a cute little note saying what peppers they are, your favorite ways to use them, and a reminder to REFRIGERATE and eat within 4 weeks. Honestly though, they probably won't last that long. They're so tasty, they'll go quick!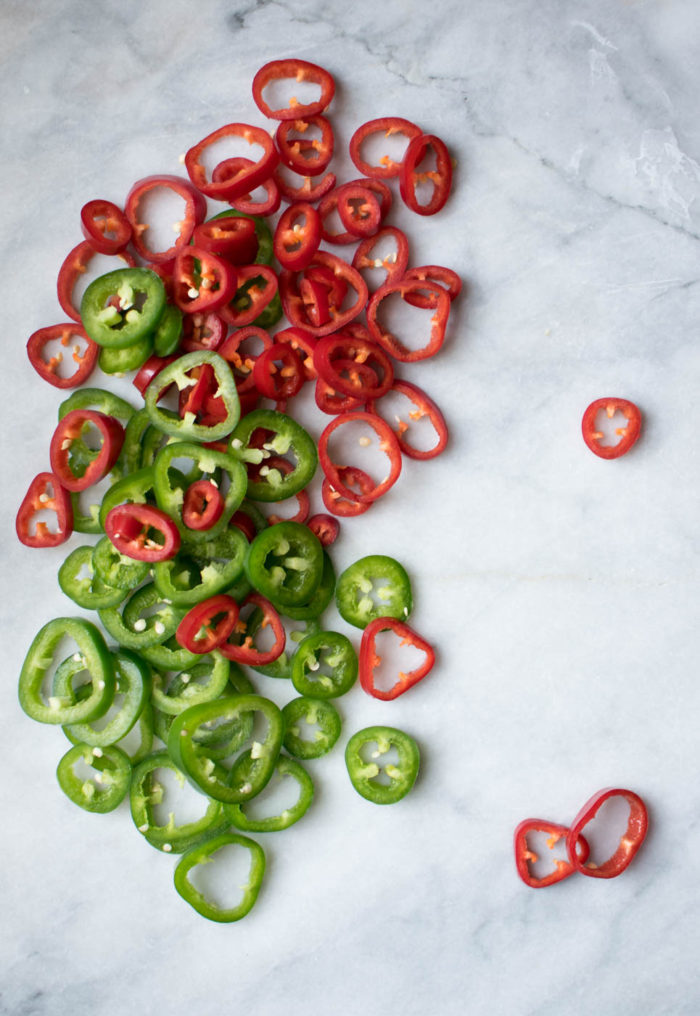 Some of my favorite ways to use these guys are on tacos (duh), sandwiches, with eggs, and even on avocado toast. The possibilities are basically endless!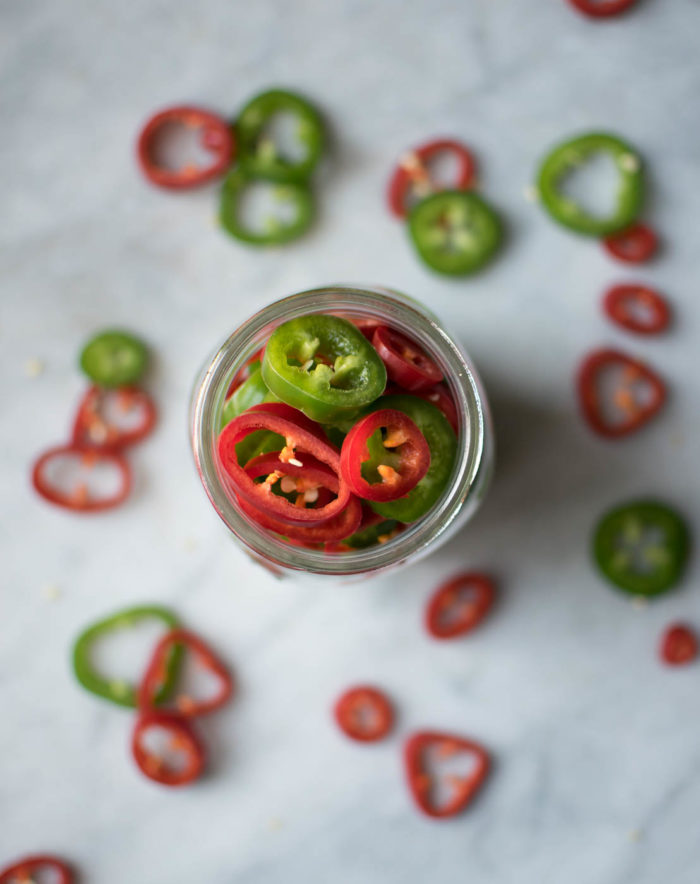 So grab some peppers and let's get (quick) pickling!
You might also like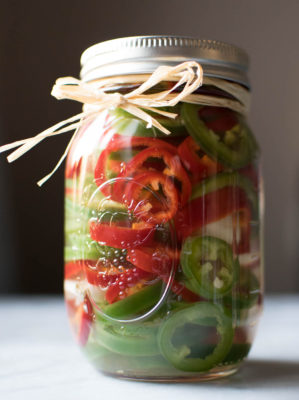 Quick Pickled Hot Peppers
Ingredients
5

Fresno peppers

3

Jalapeño peppers

2

Cloves garlic

smashed

1 ½

Cups

distilled vinegar

1 ½

Cups

water

2

Tablespoons

sugar

2

Tablespoons

kosher salt
Instructions
Slice the peppers into thin rings and remove the seeds. It's okay if a few seeds stay. You might want to wear gloves if your hands are sensitive to heat!

Add vinegar, water, sugar and salt to a saucepan and heat until the sugar and salt have dissolved.

Run the glass jar under hot water so that it doesn't break when the hot pickling liquid is poured into it. Add the sliced peppers and smashed garlic to the jar. Carefully pour the pickling liquid over the peppers and close the jar.

Refrigerate and enjoy after 10 hours and up to 1 month!