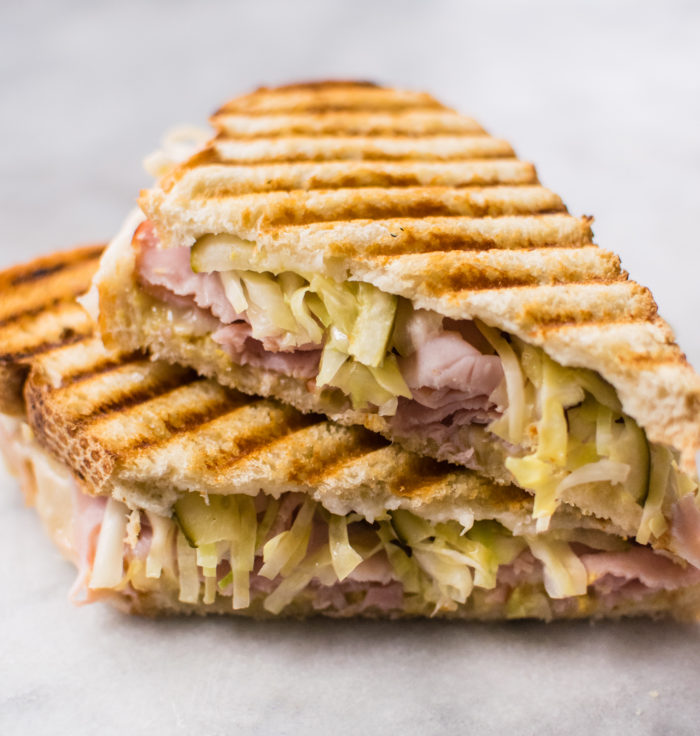 There's a lot that Joey Tribbiani and I have in common. We both have Italian backgrounds, we both think that Chandler Bing is hilarious, and we both LOVE sandwiches.
I could probably eat a sandwich at every meal for at least a week and not get sick of them. I can't say that I've tested that theory but, if I were going to, this sandwich would definitely be in the line up.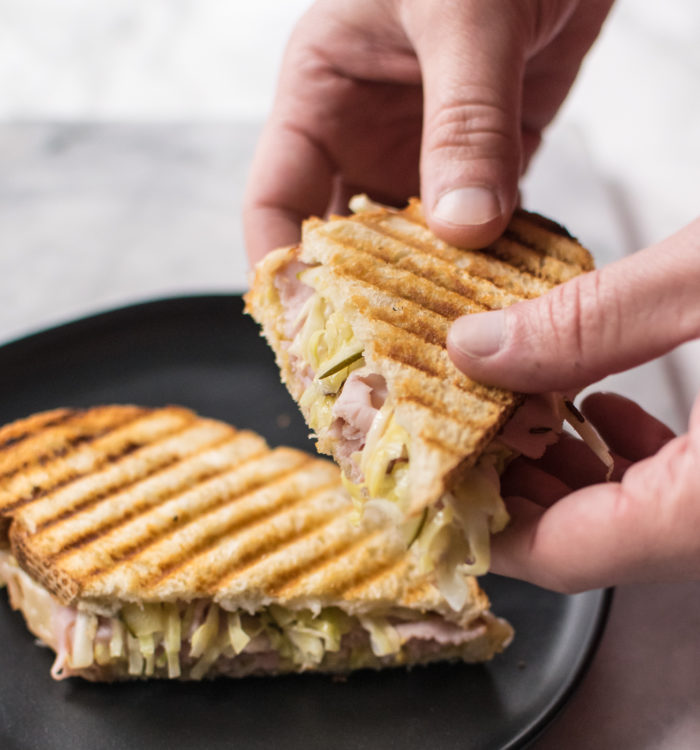 *This post may contain affiliate links. See disclosure for further details.
What makes this sandwich so good is the slaw. A crunchy, vinegar-y slaw is always a good idea in my book but, this one's got toasted caraway seeds in it so it's extra special! The caraway goes great with the ham, cheese, and pickles.
I use a mandolin to cut the cabbage but you could use a knife if you don't have a mandolin—you'll just want to be really careful while slicing it! The idea is to get the cabbage as thin as possible. I also used the mandolin to cut the pickles but you can just buy sandwich style pickles.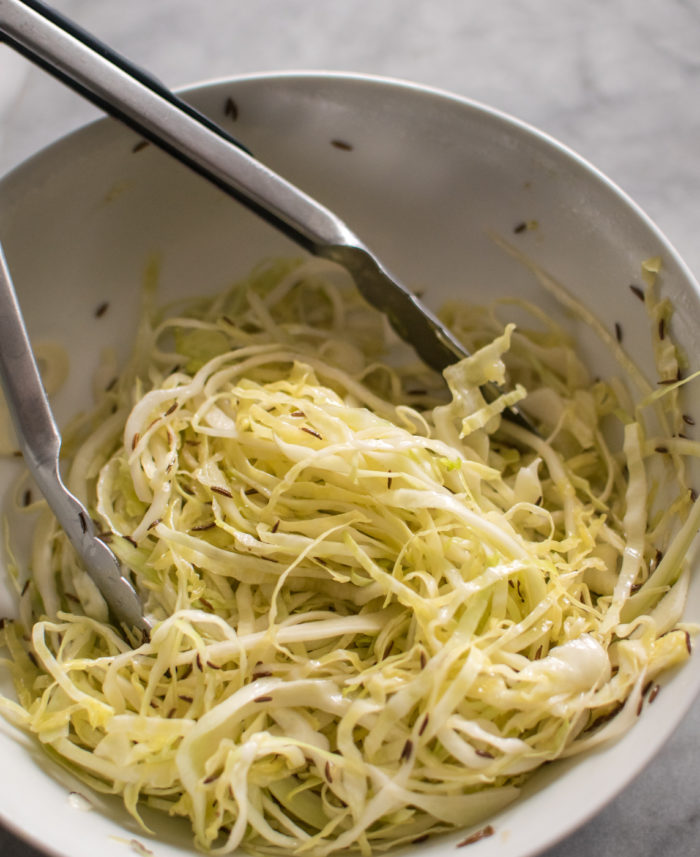 I haven't tried it but, I suspect that this sandwich would be great with Gouda, Havarti or Butterkase cheeses as well. Feel free to experiment with whatever you like! I mean, it's a hot sandwich, it's going to be delicious.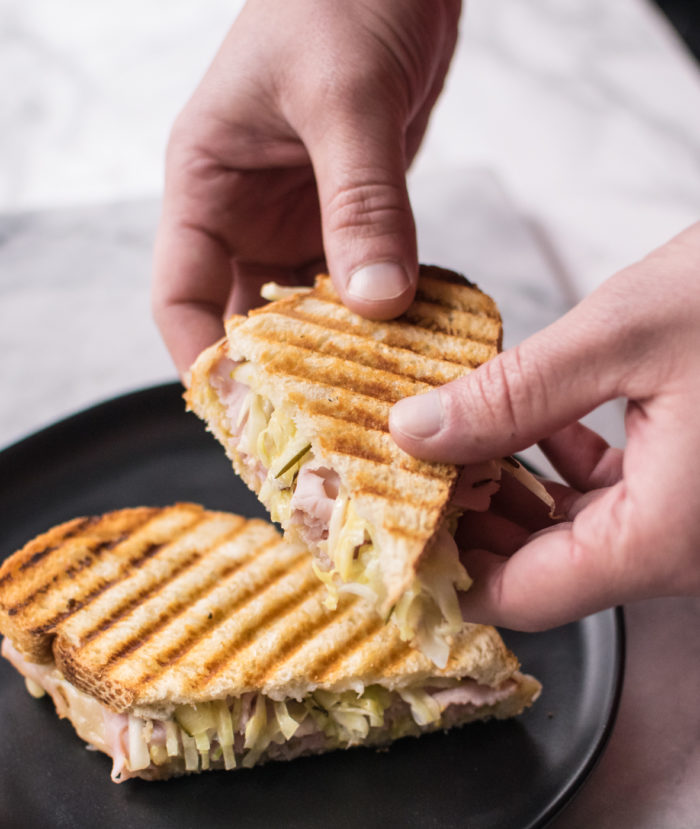 If you don't own a panini press, you can cook the sandwich in a cast iron pan with a weight, such as a smaller skillet or a foil wrapped brick, on top. I've also linked some panini press options below.
Okay, that's enough rambling on about sandwiches. Here's the recipe.
You might also like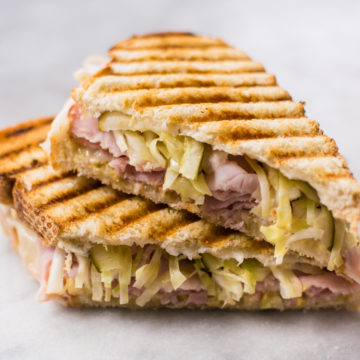 Ham and Cheese Panini with Caraway Slaw
Thanks to the caraway slaw, this sandwich is a fun, and delicious departure from your average ham and cheese!
Ingredients
For the Caraway Slaw
½

Head green cabbage

thinly sliced

3

Tablespoons

red wine vinegar

2

Tablespoons

olive oil

2

Teaspoons

caraway seeds

toasted

½

Teaspoon

honey

Pinch of salt
Other
8

Slices sourdough bread

8

Slices Swiss Cheese

12

Slices black forest ham

8

Slices dill pickles

Salted butter

Spicy brown mustard
Instructions
Make the slaw. Toast the caraway seeds in a small dry skillet over medium heat until fragrant; about 5 minutes. Mix all of the ingredients for the slaw together in a large bowl and toss to coat. Let the slaw sit for at least 15 minutes before using. Can be made the day before.

Heat a panini press. Lightly butter each side of the bread. Spread mustard on one slice of bread and then layer the cheese, ham, slaw, and pickles. Cover with the other slice of bread and careful place in panini press. Close lid and cook until the cheese is melted and there are clear grill marks on the bread.