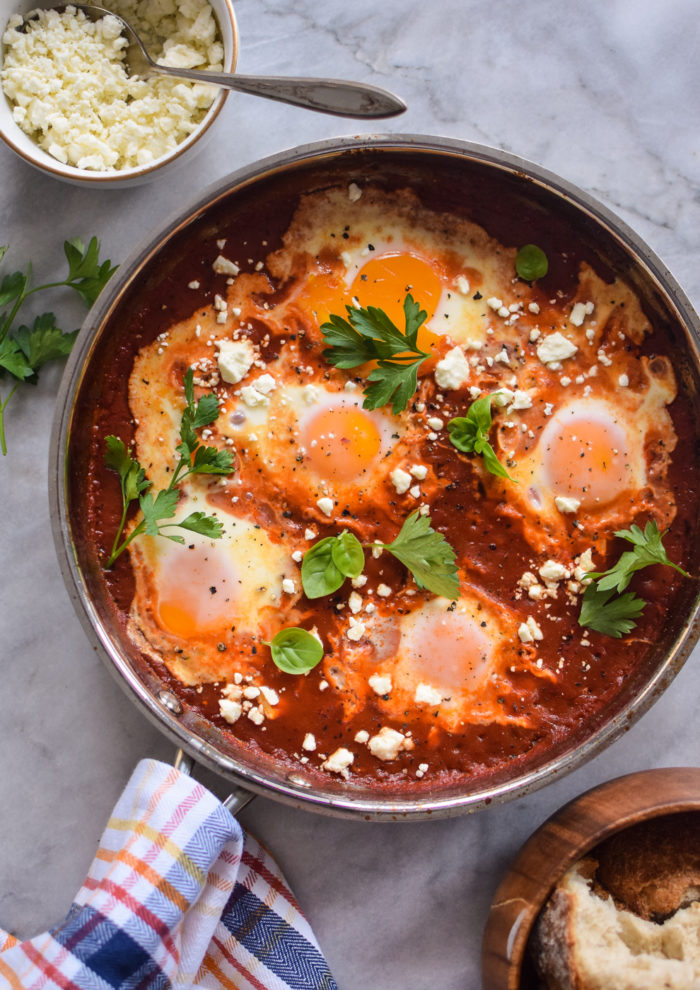 Eggs in Purgatory might take the blue ribbon for coziest breakfast ever (if anyone is giving out ribbons for that.) In addition to being the coziest, it's also one of the easiest! I'm telling you, it looks fancy, but it's a breeze to make. I mean, I regularly make this on weekdays—that's how easy it is! It's a healthy and fun way to shake up the regular scrambled egg routine and, if you're into taking pics of your food, it makes for a really good one.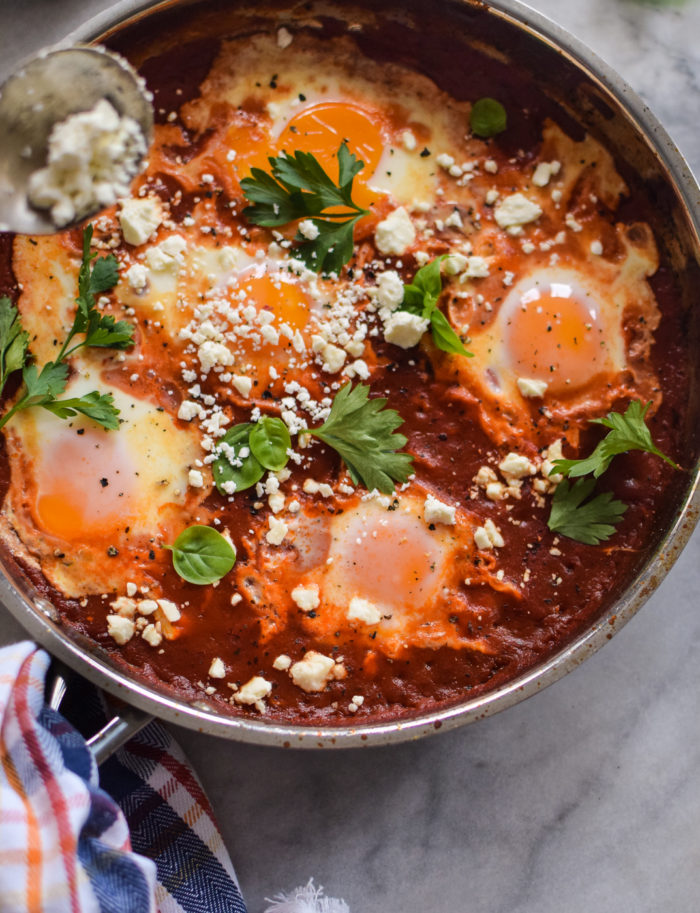 Now, for the most part, I'm pretty anti store bought tomato sauce but for this recipe, I almost always use it! I figure if the whole idea is to have an easy and delicious breakfast that's ready in minutes, store bought is the way to go here. Of course if you're offended by this suggestion, go ahead and make your own tomato sauce! I totally respect that.
I usually keep a few jars of tomato sauce in my pantry for emergencies and they come in handy when the craving for Eggs in Purgatory strikes! Of course, not all sauces are created equally and store bought tomato sauce can be filled with sugar, so you've got to check labels! One option I like is this marinara from Trader Joe's and you can't go wrong with Rao's Marinara either.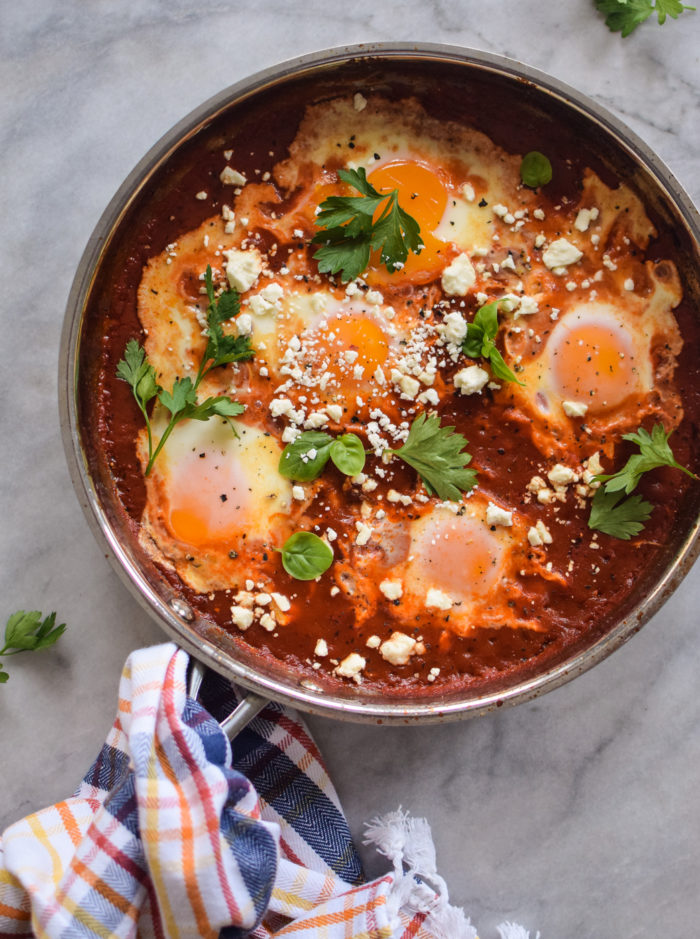 Top it off with some crumbed feta and fresh herbs and don't forget the bread!
Recipe Summary
Easy Eggs in Purgatory

Level:

Easy

Servings:

3

Ingredients:

1 Tablespoon olive oil
2 Cups tomato sauce
1/4 Teaspoon red pepper flakes
2 Tablespoons feta plus more for serving
6 Eggs
Fresh parsley
Fresh basil
Salt and pepper

Instructions:

Heat olive oil in a large skillet over medium heat. Add the tomato sauce and red pepper flakes. Stir and cook until sauce is warmed through; about 5 minutes. Add the feta and stir again.
Make six evenly spaced wells in the sauce and gently add the eggs. Cover the pan with lid and cook until the egg whites are set and the yolks are still runny; 3-5 minutes.
Season the eggs with salt and pepper. Garnish with fresh basil, fresh parsley and more feta. Serve with crusty bread for dipping.
Enjoy immediately!