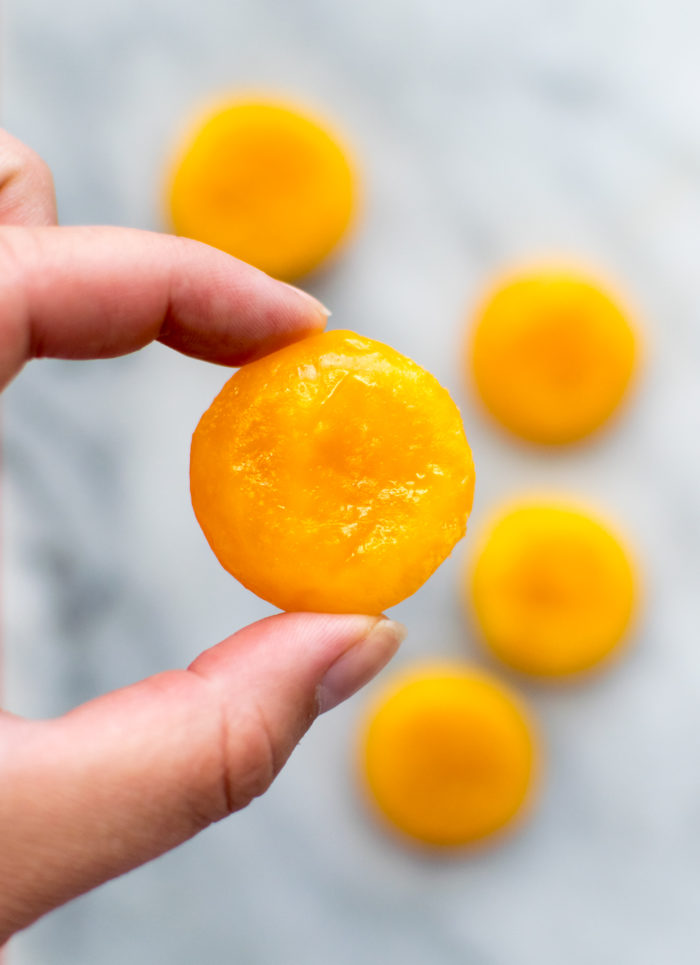 Wait, what? Yep! you read that right! Cured eggs yolks are something you need in your life. Like, right now. The first time I made these was about 5 years ago and I was immediately obsessed. Since then they've been a pretty regular occurrence in my household and they should be in yours too! The first time I made these, I did the "longer" version and, since I'm sort of impatient, I now go with the shorter version of the recipe every time. I'll let you guys know how to do both and what the differences are.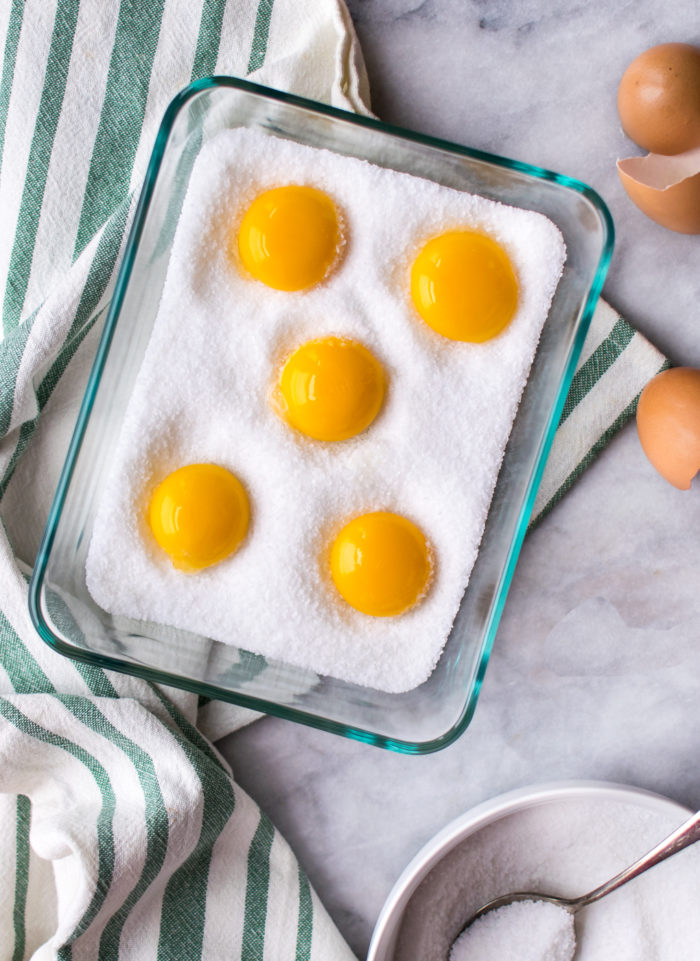 *This post may contain affiliate links. See disclosure for further details.
But first, we need to talk about how incredibly delicious these yolks are! After the yolks are done curing, they harden up like a cheese and you'll be able to grate them like you would parmesan. They have this really delicious salty, creamy, umami flavor that is so good on so many things. I especially like to grate these yolks over pasta but they're also tasty grated over veggies, avocado toast, on a bagel with lox, even steak!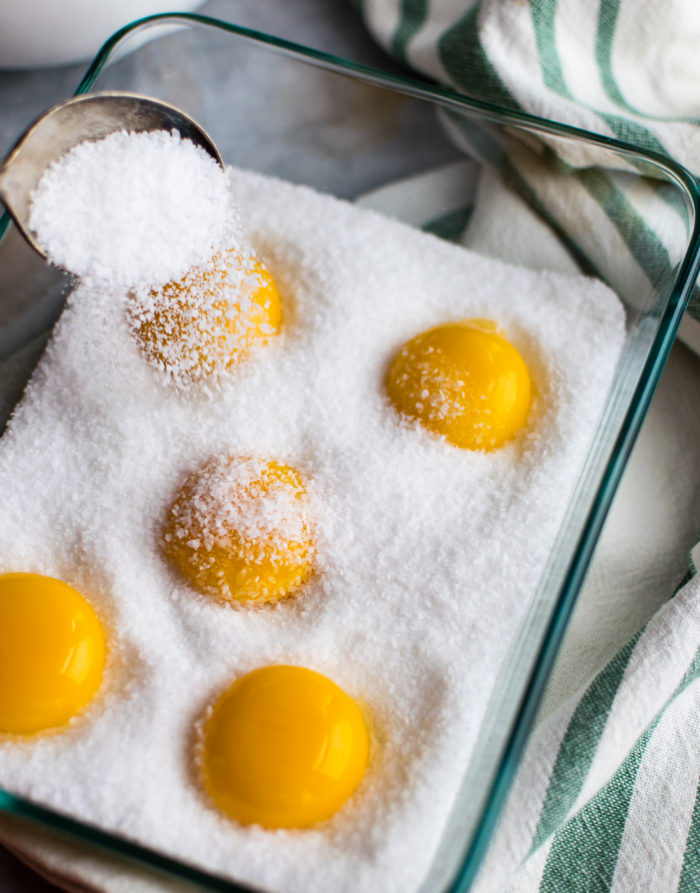 As I mentioned before, there are two ways that I've made these, The short and long versions. They both start out in the same way, you lay the yolks in a bed of salt and sugar mixture, then cover with more of the same mixture and put the container in the refrigerator. After about a week, they will be solid but still a little gummy. At this point you have two choices, go with the easy, fast version, or wait another week. In the longer version, you'd loosely wrap the yolks in cheesecloth and hang them in a cool, dry place (like the back of the refrigerator) for another week or so until they are completely hard. I used this method the first time around but have switched to the faster route since then. With the second method, you simply dry the yolks out in the oven at a very low temperature (175 is the lowest my oven goes and it works great) for about an hour.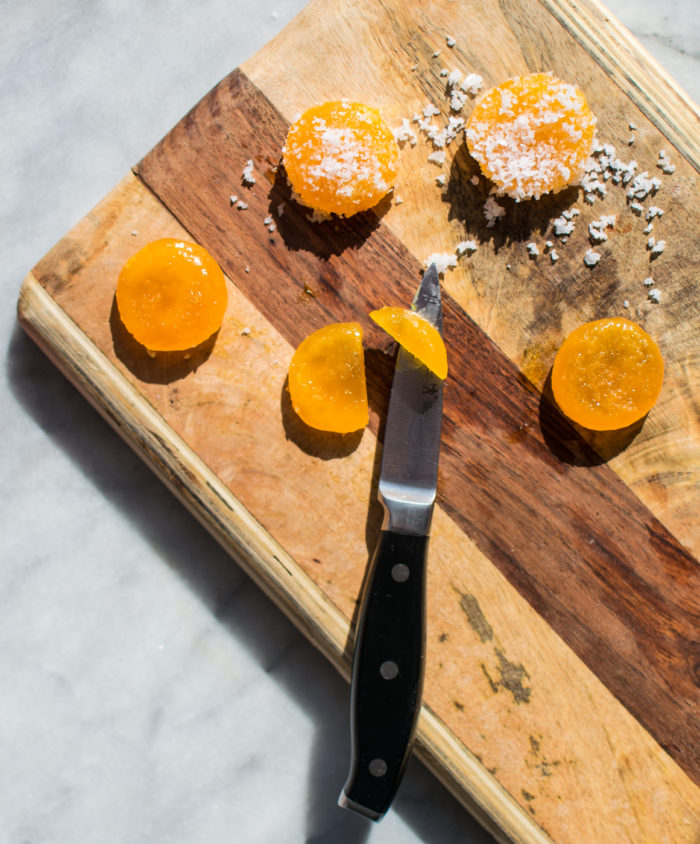 The reason some people choose to go with the longer version is because it's harder to mess the yolks up that way. Since they're drying out very slooooowly, you'll be able to notice if they're getting too dry. Don't worry though, I haven't had any trouble with the oven method! Just don't forget they're in there and you'll be good. Since ovens vary, you may have to adjust the time depending on how low of a temperature yours goes to. One hour at 175 was perfect for these yolks so, if your oven only goes down to 200, reduce that time by a bit. Remember, you're looking for the consistency of a hard cheese like parmesan.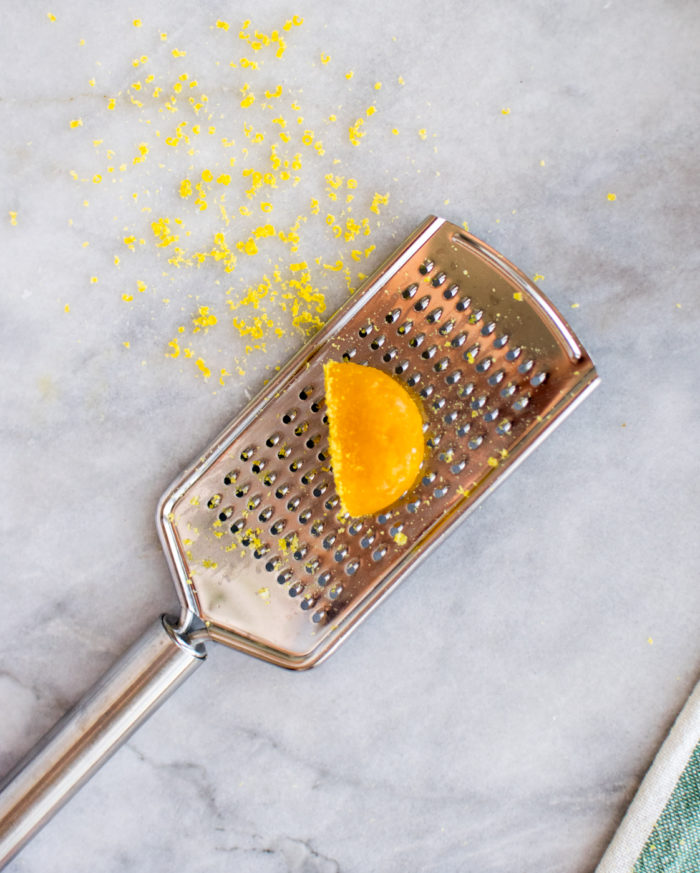 When this batch of yolks was done, my first order of business was to grate them over a big bowl of pasta! Of course. The yolks were PERFECT over Aglio e Olio. Grab the recipe here and you can see for yourself!
I'm so excited for you guys to try these! The good news is, curing these yolks is so easy to do. The ONLY thing that's hard is the wait!
You might also like
Cured Egg Yolks
Cured Egg Yolks are surprisingly easy to make and can be grated over your favorite foods!
Ingredients
1 ½

Cups

kosher salt

1

Cup

granulated sugar

5

Egg yolks
Instructions
Whisk the salt and sugar together so that they are completely combined.

Put about ¾ cup of the salt/sugar mixture at the bottom of a glass dish. Make indentations for the egg yolks in the mixture using the back of a spoon. Carefully lay the egg yolks into the indentations, being careful not to break them. Cover the eggs with the remaining salt and sugar mixture. Seal the dish and refrigerate for 5-7 days.

(Don't waste the egg whites! Make yourself an egg white omelet.)

After 5-7 days, remove the eggs from the dish. Brush off the curing mixture, gently rinse them under water and pat dry.

Heat an oven to 175 degrees. Spray a cooling rack with cooking spray and lay the yolks on top. Dry the yolks in the warm oven for 1 hour.

Your yolks are ready to grate!