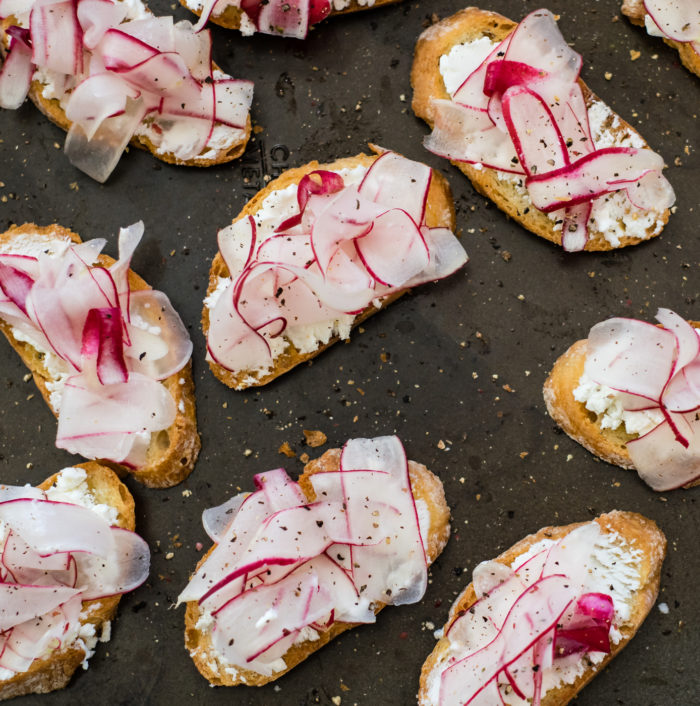 Holiday parties are here and that question, "do we need to bring something?" is running rampant. These crostini are the perfect appetizer for a holiday party or any other get together, for that matter! THESE are what you should bring.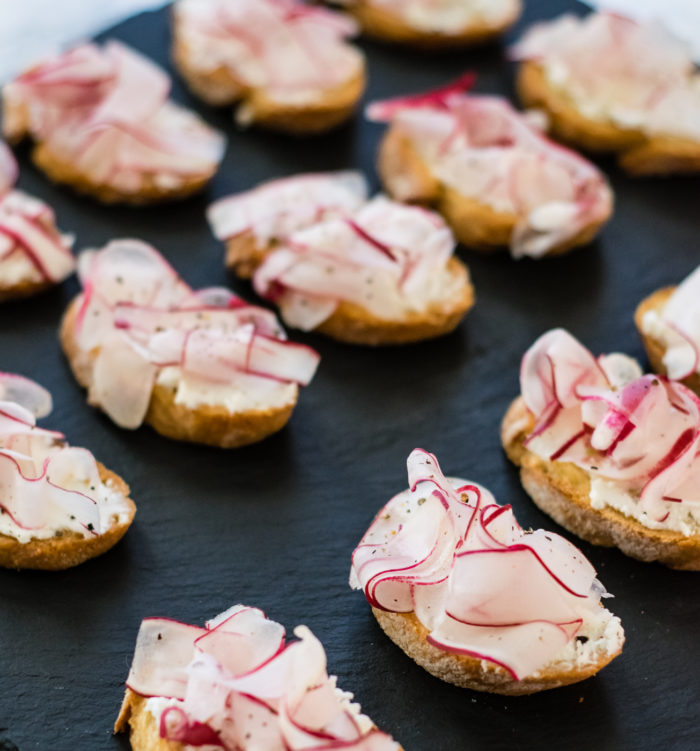 *This post may contain affiliate links. See disclosure for further details.
After making this recipe numerous times, I've settled on breakfast radishes as my radish of choice. Because of their shape, they look like ribbons when sliced very thin and they're so pretty! If you can't find breakfast radishes, any other kind will do! Keep your eyes peeled for ninja radishes (purple) or watermelon radishes (pink and green) because they are both really pretty as well. If you decide to use a larger radish, you might have to cut the slices in half. The idea is to make a pile of paper thin radishes so that they create beautiful height and texture. I used my Y peeler to make the radish ribbons but you could use a mandolin if you prefer. Just remember, they should be thin, thin, thin! Just like I hope to be one day! *Slaps knee*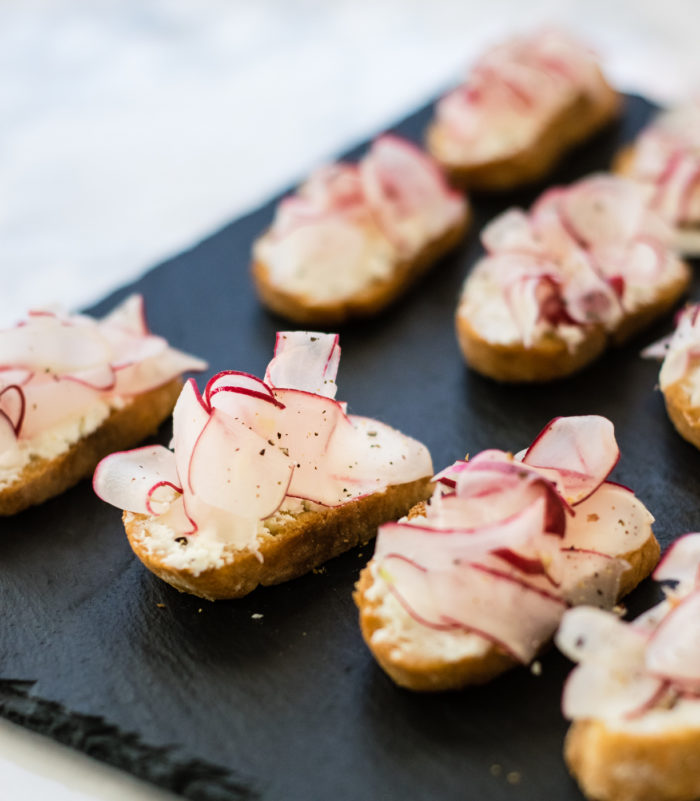 Let's talk about the garlic. Just like I do for The Best Bruschetta, when the breads get out of the oven, they're getting rubbed with garlic! And I mean like really rubbed. Smash the clove first and then with your fingers or a fork, rub the garlic (hard) on each piece of bread. It makes a world of difference and who really cares about garlic breath anyway, right? Right.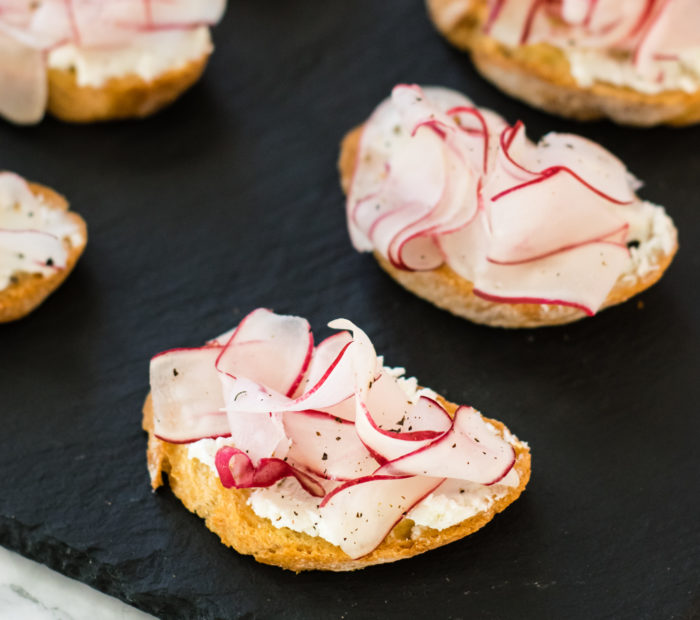 Alright, I've given you all my good advice on radishes and garlic and now it's time for you to make this recipe.
I'm telling you, you're going to love these!
You might also like
Goat Cheese and Radish Crostini
Ingredients
1

Baguette

sliced

3

Bunches of breakfast radishes

rinsed and thinly sliced or shaved

1

4 ounce

package of goat cheese

1

Clove garlic

peeled

Olive oil

Salt and pepper

to taste
Instructions
Using a mandolin or Y peeler, thinly slice the radishes. Spread the radish slices out on paper towels and sprinkle with salt.

Lay the bread slices on a baking sheet and brush them with olive oil. Bake for 10-15 minutes or until golden and crispy, Start checking them at 10 minutes to make sure they don't burn!

Remove the bread slices from the oven and rub each one with the garlic clove. Make sure to rub it on there well! Next spread goat cheese on each slice and top with a pile of the radishes. Finish with pepper and serve.

Embrace the garlic breath!