Chocolate Affogato with Walnuts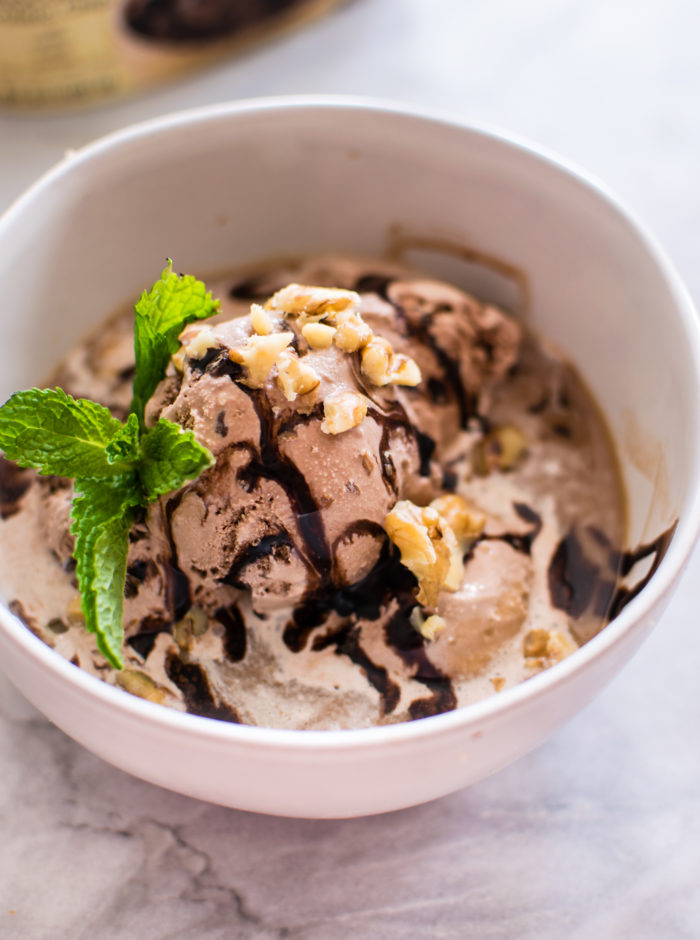 If you know me, you know I don't have much of a sweet tooth but, that does not mean I don't love dessert! Confused? What I mean is, I don't like anything tooooo sweet. When I order dessert, I always go for dark chocolate, coffee, rich and bitter flavors. So when creating this recipe with Turkey Hill Dairy, I thought a Chocolate Affogato would be perfect!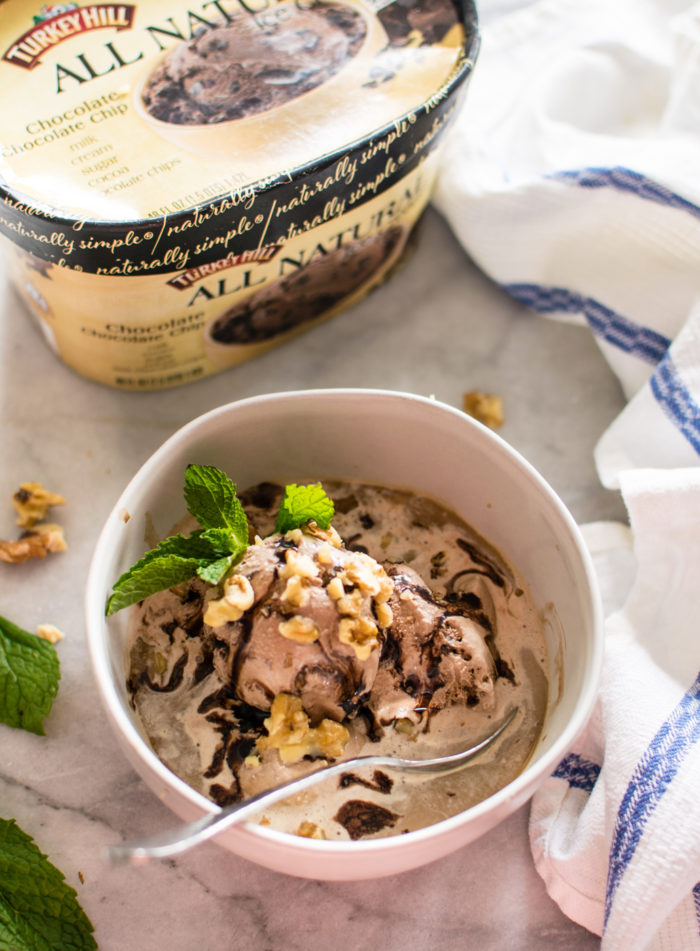 Affogato is an Italian dessert that involves ice cream and espresso or coffee. Affogato means "drowned" in Italian, so basically it's just ice cream drowning in coffee. It's incredibly easy to make and so tasty!
For this recipe I chose to use Turkey Hill's Chocolate Chocolate Chip ice cream but this would be great with their Vanilla, Belgian Chocolate or even Pistachio! I love Turkey Hill's ice creams because they're extra creamy and made with all natural ingredients—there's nothing weird on that ingredients list!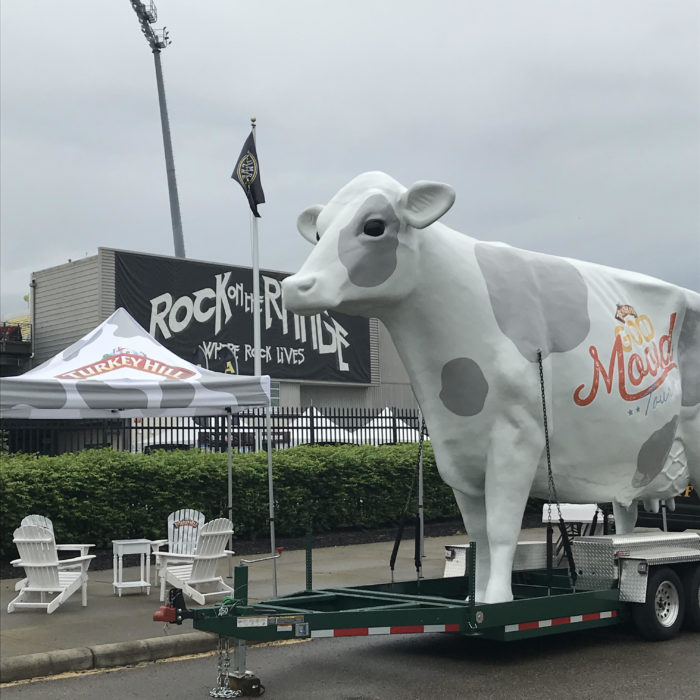 I was first interested to learn more about Turkey Hill because they're based in Lancaster County, PA which is where my soon to be (in two days!) sister in law is from. They have a really great story behind them and I'm looking forward to being in that area for the wedding! To learn more about Turkey Hill's history, click here.
The best news is, Turkey Hill's Good Mooed (get it?) Tour is coming to a town near you! You'll get to try their many flavors and see their famous giant cow. Click here to see tour locations.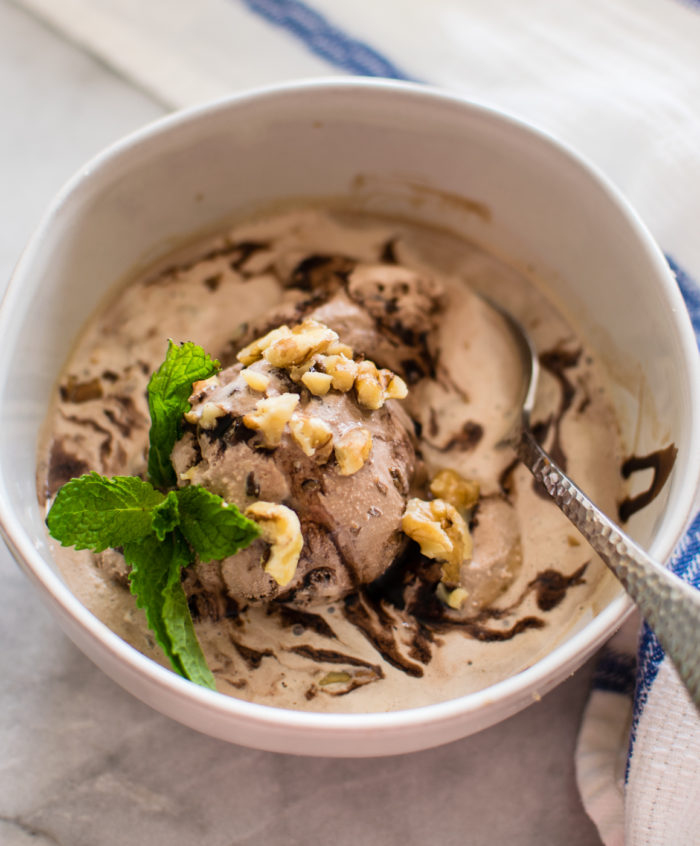 I hope you guys love this recipe as much as I do!
Thank you Turkey Hill for sponsoring this post! As always, all thoughts and recipe are my own.
Recipe Summary
Chocolate Affogato with Walnuts

Level:

Easy

Servings:

4

Ingredients:

8 Scoops of Turkey Hill Chocolate Chocolate Chip ice cream
2 Cups strong coffee
1 Cup walnuts, chopped
Chocolate sauce, for drizzling
Fresh mint, optional

Instructions:

Make two cups of strong coffee and let it come to room temperature.
Divide ice cream between 4 bowls and pour half a cup of coffee into each bowl. Drizzle the ice cream with chocolate sauce and top with walnuts. Add fresh mint for garnish, if desired.
Serve and enjoy immediately!