What I'm Reading: February, 2018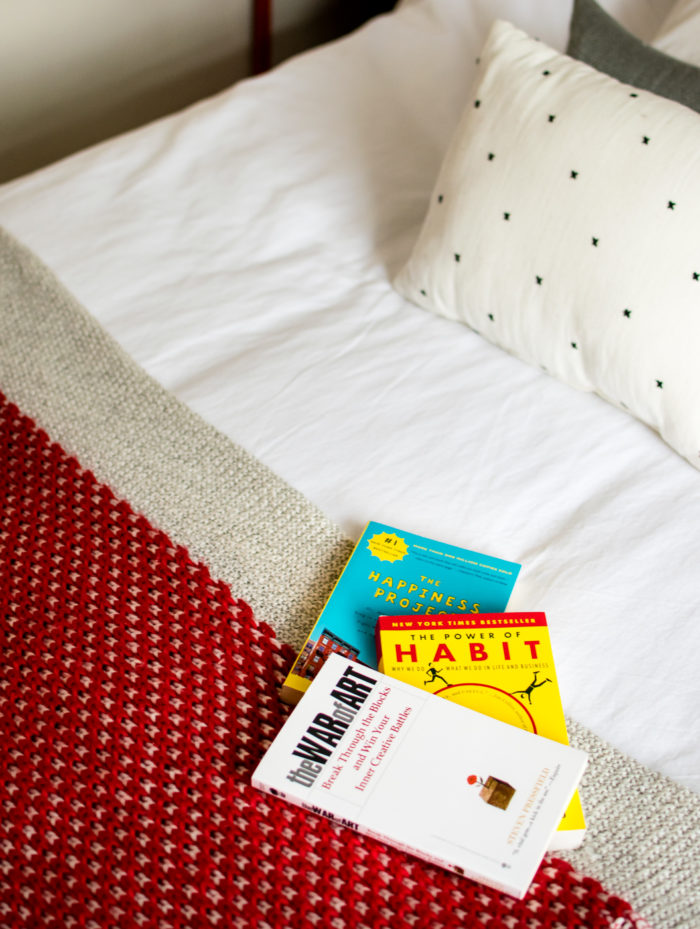 What's on deck for February reading?! I've got three books that I'm hoping to finish this month (although, I'm a slow reader so I may have to extend that into March) and I'm super excited to dive in.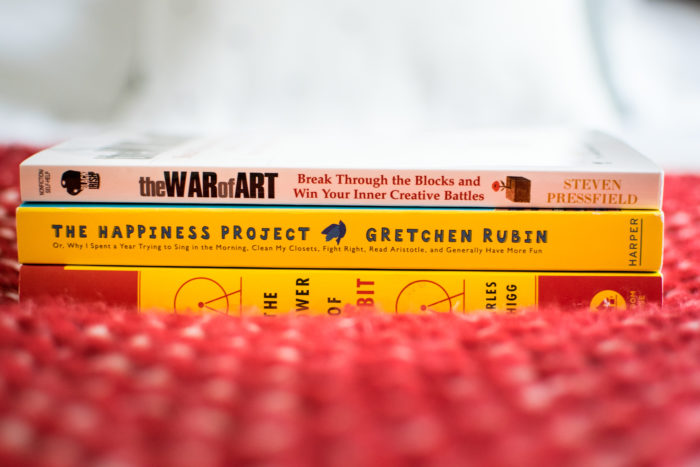 There's a bit of a theme with these book choices and I'll tell you why. Lately I've been in a funk, having a case of the "blahs" and just generally unenthused.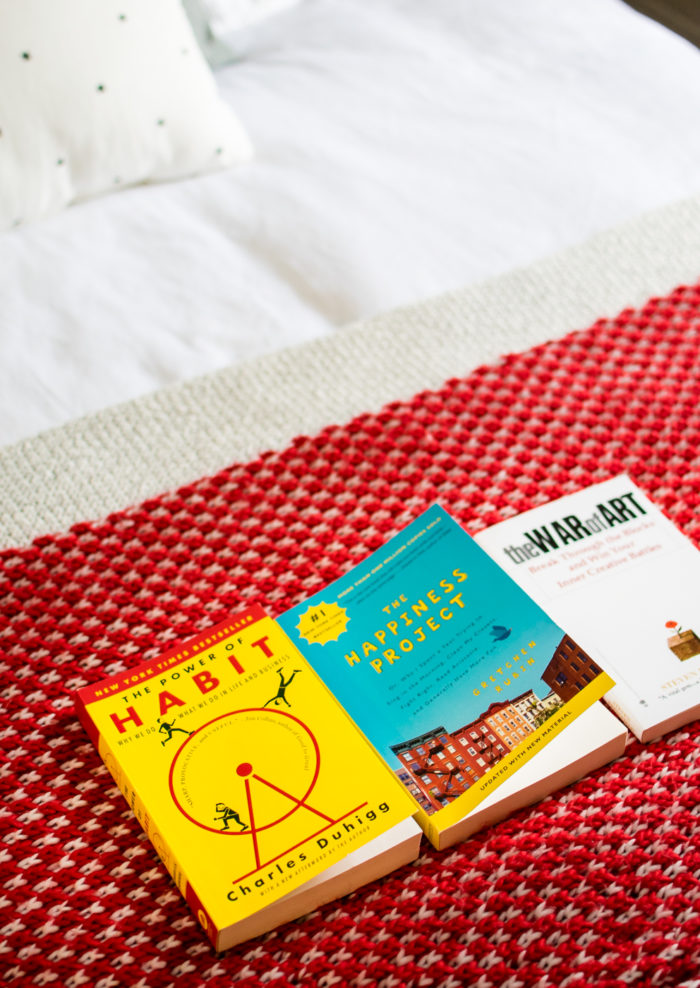 I know the fact that it's currently winter in Chicago has something to do with my mood but also I'm just feeling unmotivated and uninspired. So, books to the rescue! Right? Here's what I chose to help de-funk me.
– The Happiness Project by Gretchen Rubin. I've been hearing about this book forever and now seemed like the perfect time to pull the trigger.
– The Power of Habit by Charles Duhigg. Deep in an amazon hole searching for inspirational books, I read a review (of a different book) where someone mentioned this one. Since I'm always telling myself that someday I'll form better habits, this seemed like a good buy. I'm reading this one first and finding it really interesting so far.
– The War of Art by Steven Pressfield. This one was recommended by Lauryn of The Skinny Confidential and since I trust her opinion AND have been struggling with a creative block, I grabbed it.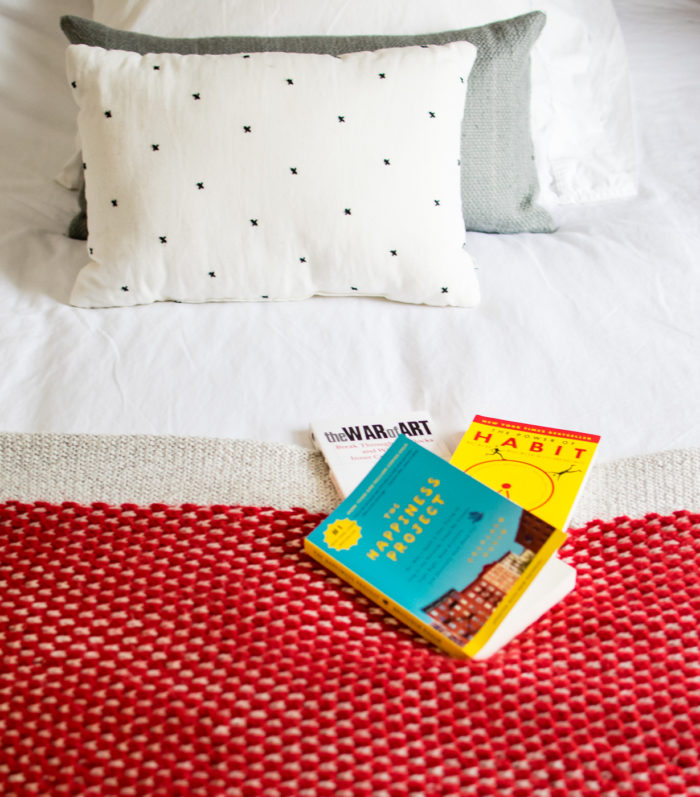 Have you guys read any of these books? If you have, I'd love to hear your thoughts! I'll update this post with reviews after I'm finished reading. In the meantime, Leave any (really, any!) book recommendations for me below!
Time to get in bed and get reading!
x,
Carolyn