I'm not really the biggest potato salad person, It just was never my thing. I do, however, LOVE German potato salad. There are tons of variations of German potato salad, here's mine!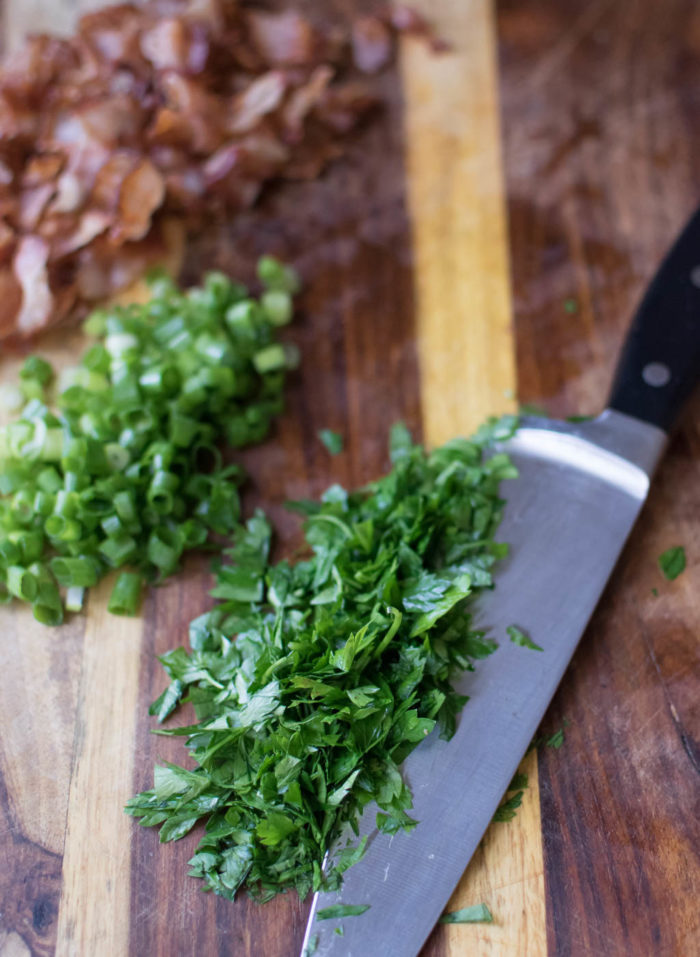 The main difference between German potato salad and a more traditional potato salad recipe is the mayo, or lack there of. GPS (This stands for German Potato Salad, not Gwyneth Paltrow Salad) has no mayo and usually has some kind of mustard in it which is great for me because I love, love, LOVE mustard. In this recipe, I used tangy whole grain mustard. If you can't find whole grain, using a coarsely ground mustard like this one is a good option.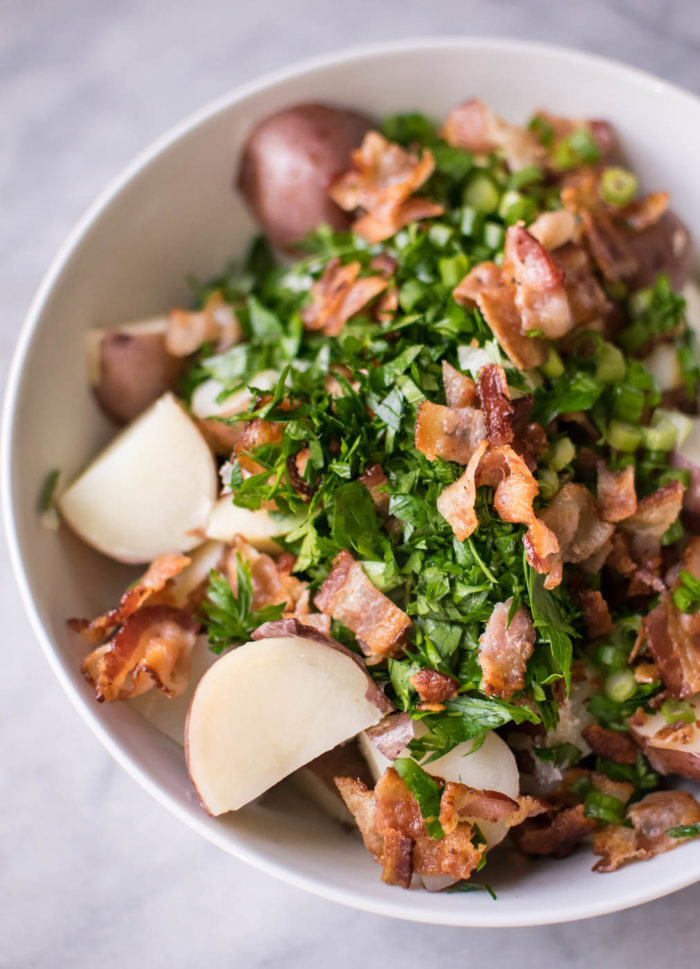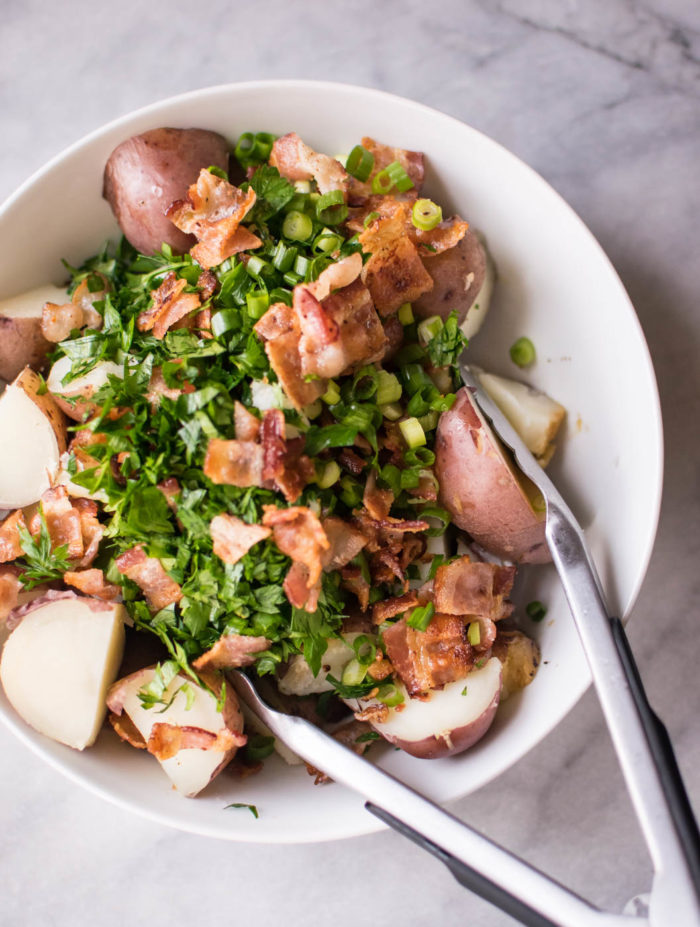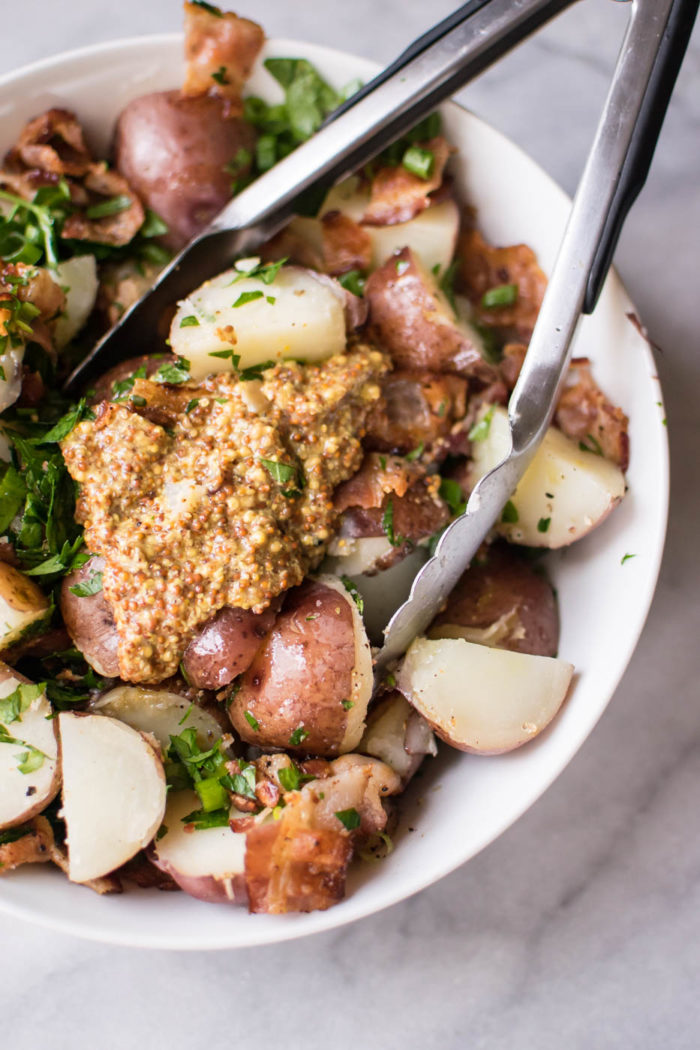 The mustard and the scallions make this GPS really, really flavorful. And of course, sneaking in a drizzle of bacon grease doesn't hurt either. Bacon makes everything better, right?
It also is incredibly easy to make! All you really have to do is boil some potatoes, cook some bacon and then do some chopping and mixing.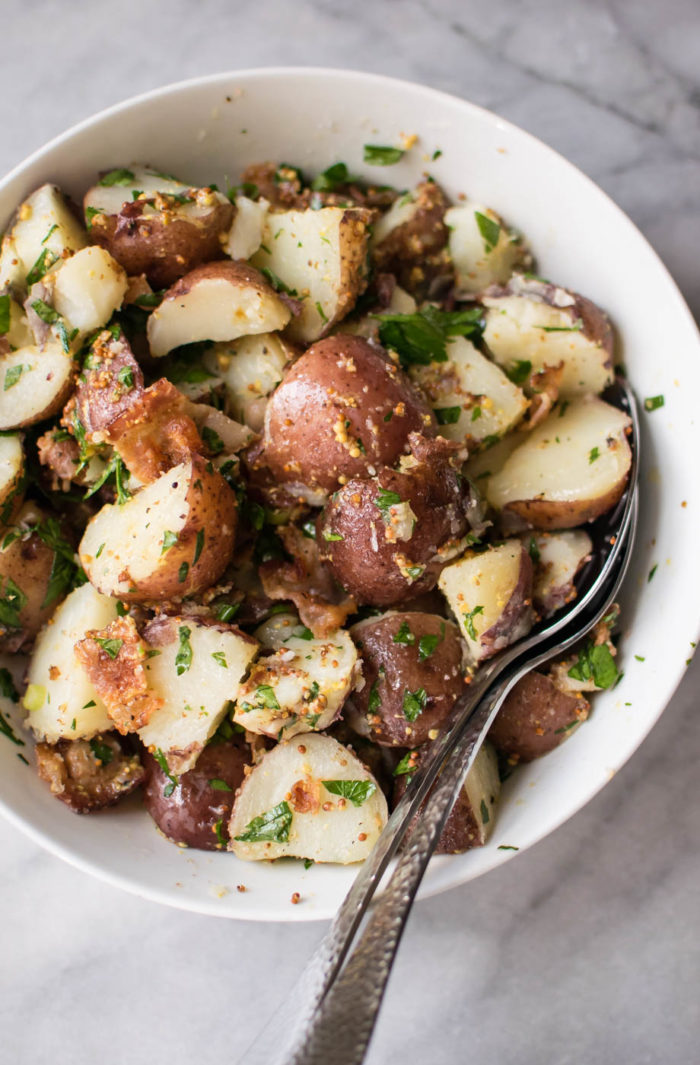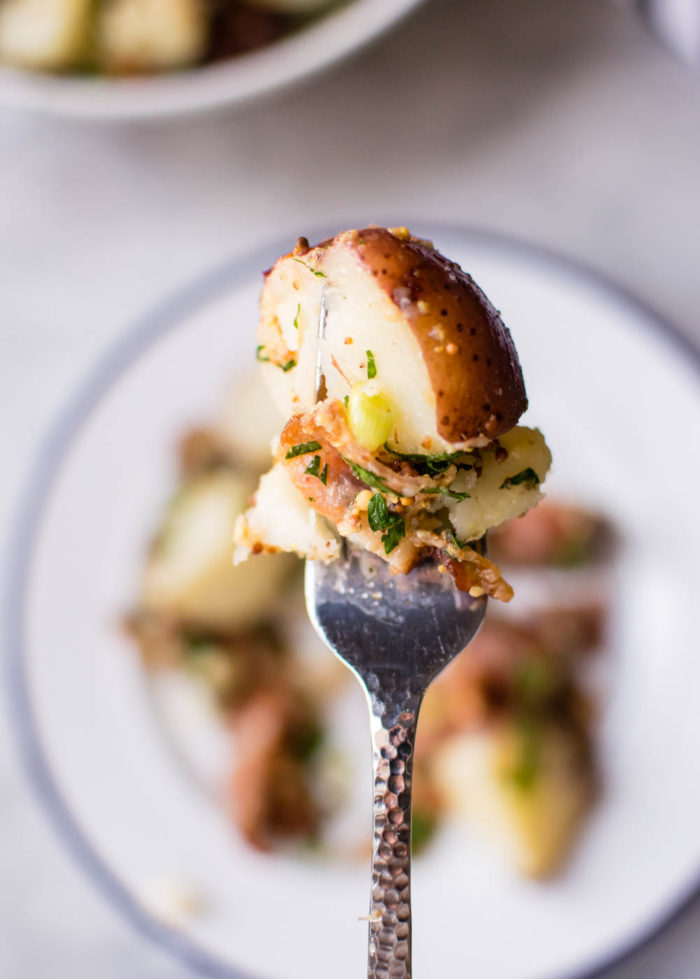 Bring a bowl of this stuff to the barbecue and you'll be everyone's fave!
And if you're headed to a barbecue, why don't you go ahead and bring these as well:
Orzo with Grape Tomatoes and Fresh Mozzarella
Recipe Summary
German Potato Salad

Level:

Easy

Servings:

6-8

Ingredients:

3 Pounds red potatoes
10oz Bacon, chopped and grease reserved
3 Tablespoons whole grain mustard
1/4 Cup scallions, sliced
1/4 Cup parsley, chopped
Drizzle of olive oil
Salt and peper

Instructions:

In a large pot, cover the potatoes with salted water and bring to a boil. Cook the potatoes until fork tender; about 20 minutes. Drain.
Meanwhile, cook the bacon and reserve the grease. Roughly chop the bacon into bite sized pieces.
When the potatoes have cooled enough to handle, cut them into quarters.
Put the quartered potatoes in a large bowl and drizzle with olive oil and about a tablespoon (maybe a little more) of the bacon grease. Next add the mustard, the chopped bacon and the herbs and toss. Season liberally with salt and pepper.
Don't tell Gwyneth Paltrow you're eating such an indulgent "salad."