Balsamic Roasted Tomatoes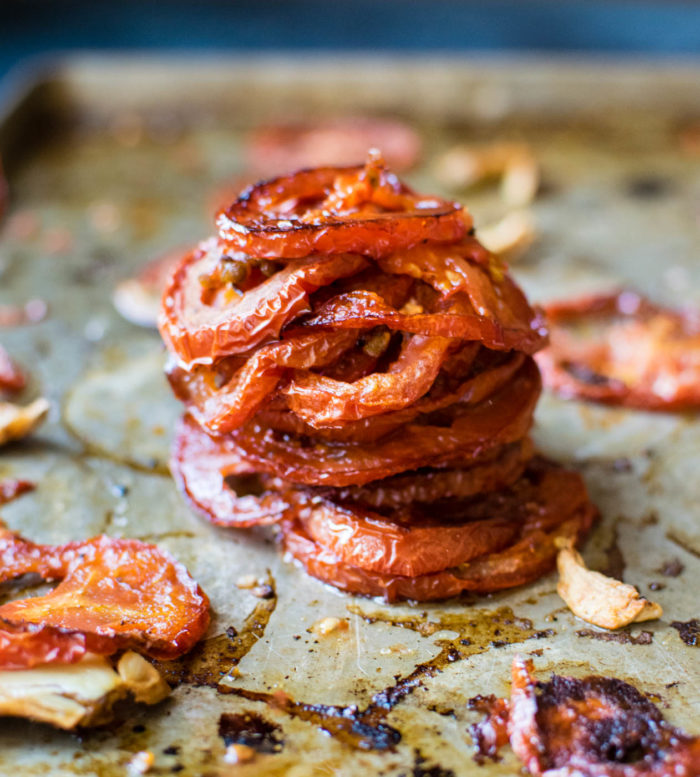 Roasting tomatoes is one of the easiest ways to amp up the flavor in everyday dishes. And when I say easy, I mean REALLY, really easy. There are lots of ways to roast tomatoes but these balsamic ones are my favorite!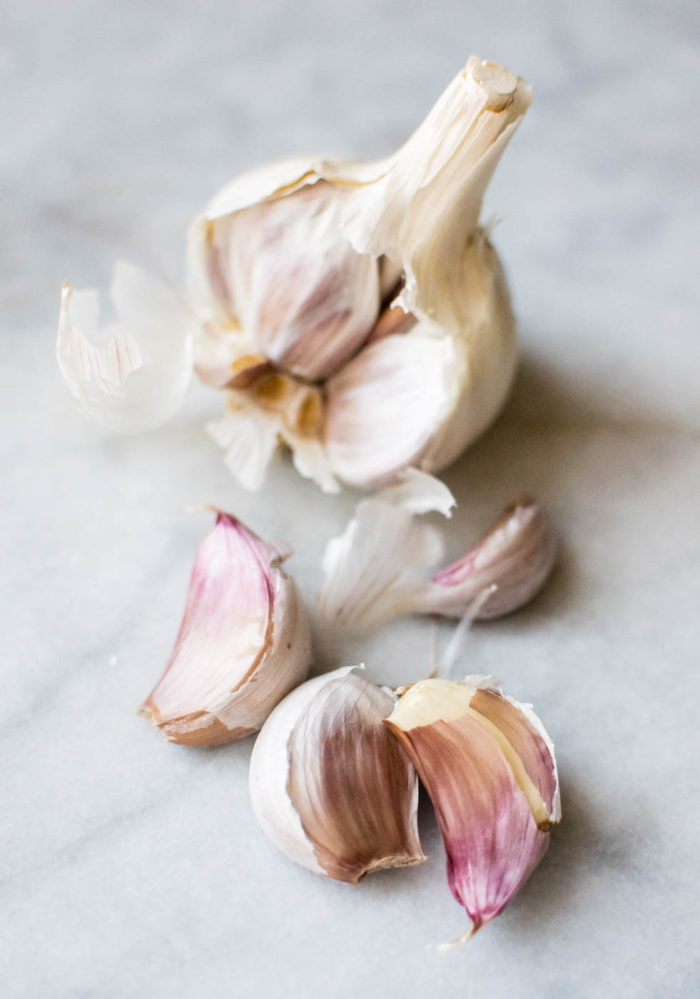 When you roast tomatoes, the flavor concentrates so they end up more flavorful (duh) and a little sweeter. Roasting is a great way to bring the flavor out of not so great tomatoes. Maybe the ones you bought aren't ripening well or it's not tomato season, roast them! OR even when it is tomato season and they don't necessarily need flavor coaxing, roast them anyway! You can't go wrong either way.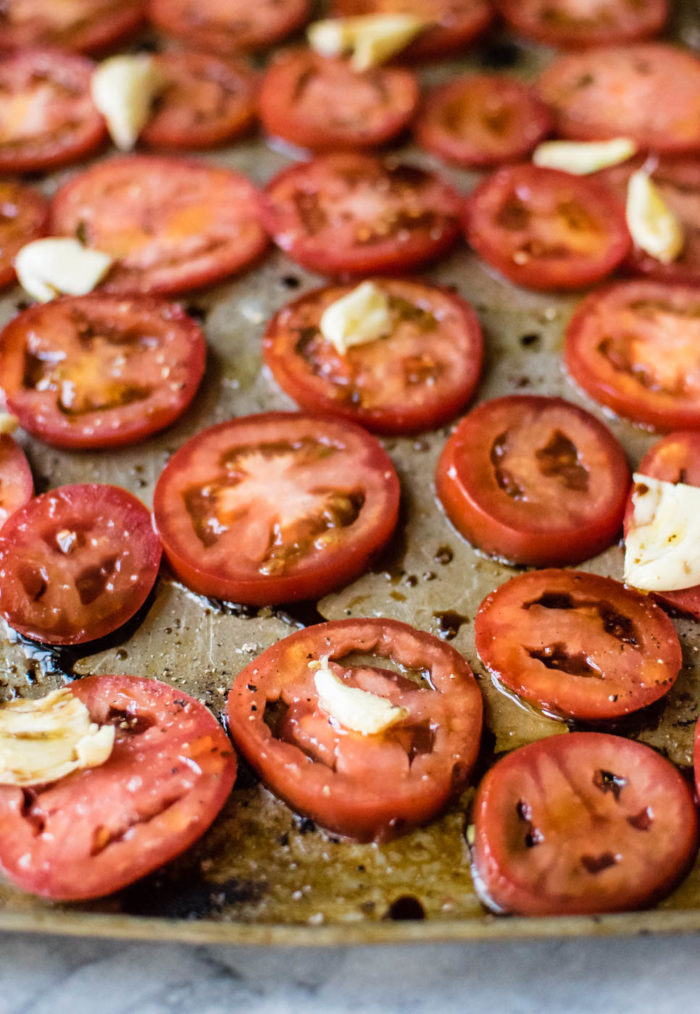 These are great because you can make them ahead of time and store them for later use. I like to use them in pastas, sandwiches, on toast, with eggs, whatever! They're great to have on hand to add a little more flavor to ordinary savory dishes.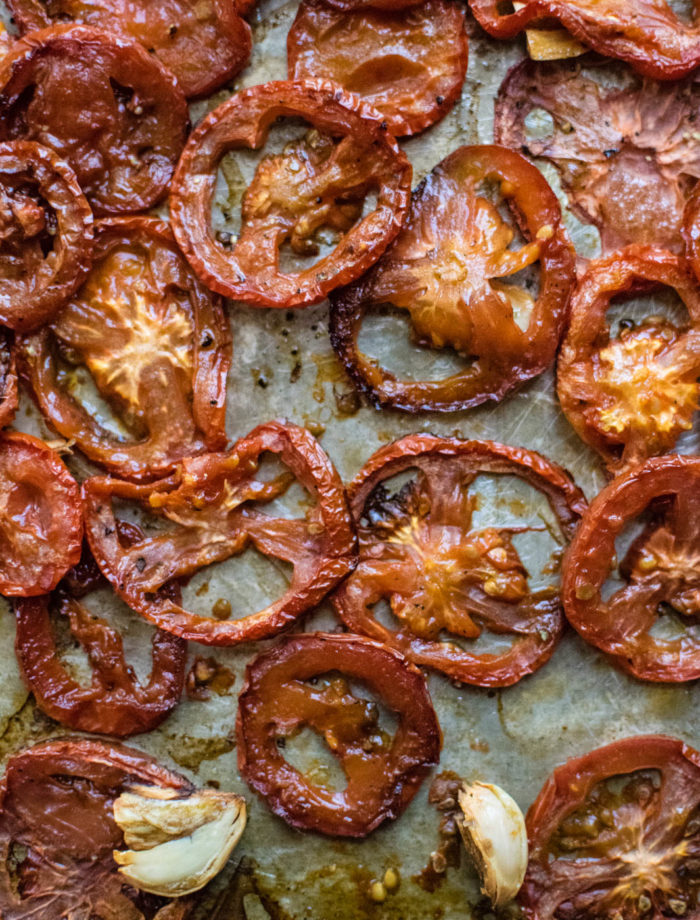 They're also really pretty. I mean, why do you think I took so many photos?! You're definitely going to want to stack them and then have a tomato photo shoot.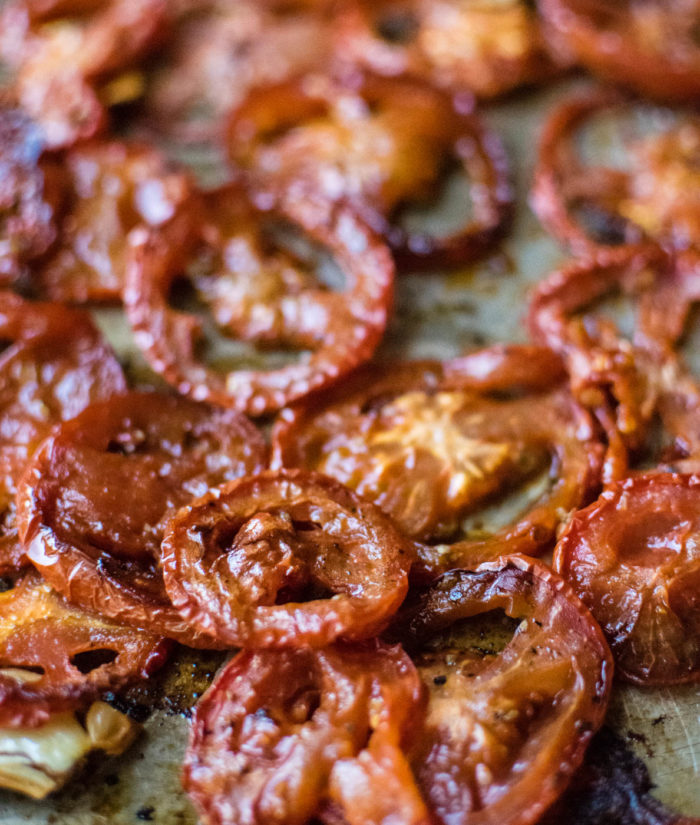 Or is that just me?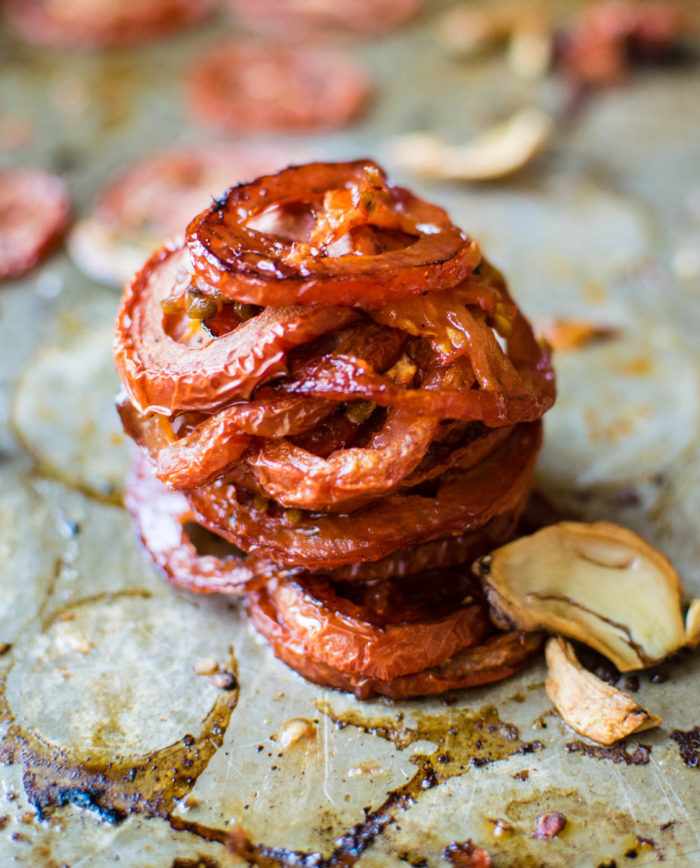 Anyway, this one's another non- recipe. There are no measurements here! Lots of drizzling and sprinkling, though. I'm pretty confident you can do that!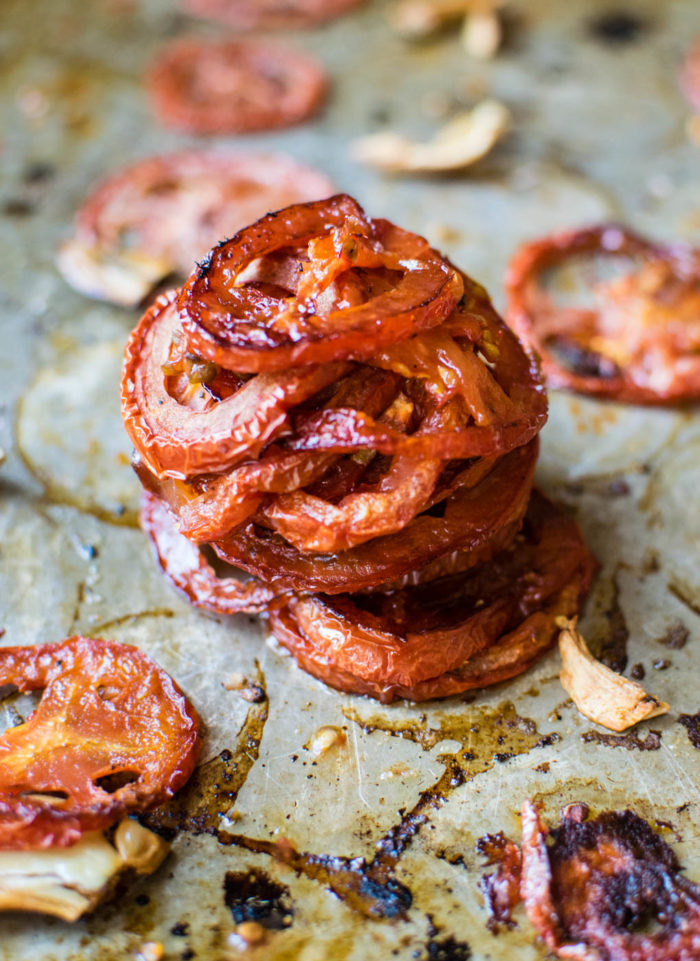 How are you going to use your roasted tomaters?
Recipe Summary
Name:

Balsamic Roasted Tomatoes

Level:

Easy

Servings:

10

Ingredients:

5 Tomatoes, sliced
Garlic cloves, smashed
Balsamic Vinegar
Olive oil
Salt

Instructions:

Pre heat oven to 400 degrees.
Lay tomato slices down on a baking sheet with edges or in a baking pan. Season the tomatoes with salt and drizzle with olive oil and balsamic vinegar. Distribute the smashed garlic cloves evenly over the tomatoes.
Roast the tomatoes for 25 to 30 minutes or until shriveled and starting to brown.